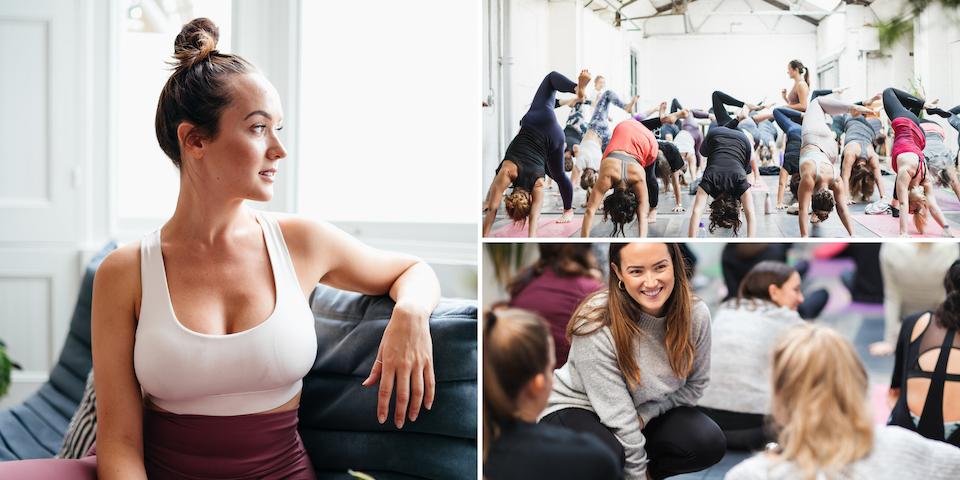 I am a 400 hour Yoga Alliance qualified Vinyasa Flow yoga teacher. Coming from a very 'inflexible' background, I absolutely adore the way yoga allows me to celebrate my body for what it is and not what's expected of it. I teach a strong yet soft and playful vinyasa flow with an emphasis on the importance of moving with breath and intention. In all of my classes, I encourage my students to find a personal practice in each class and to strive towards moving in a way that feels good rather than looks good. My light hearted humor allows for a bright energy in the class and my classes are always welcome to all levels of yogi, from complete beginner to experienced.
ONLINE CLASSES
Join me for live online yoga classes from the comfort of your own home as we move through this strange time together.
Click here to join me live on zoom.
Or join my monthly membership for on demand classes.
PUBLIC CLASSES
Join me at Digme Fitness, Bank for in studio classes. Click here for more details.
I also teach regularly at events so keep your eyes peeled on my events page for upcoming events you can come to.
PRIVATE CLIENTS
Whether or not you have a yoga practice already and are wanting something more focuses or perhaps you are a complete beginner and want to go over the basics, I teach private yoga classes which can be one on one or with your friends. I take bookings for blocks of 4 week classes, working towards a goal or just finding a little quiet in a hectic lifestyle. Contact me via email for more details.
CORPORATE CLASSES
Yoga in the workspace can be wildly beneficial for not only body but finding a quiet moment in the mind too during a stressful day. Finding time away from your desk, releasing negative tension & ironing out tired & tight muscles. Please email me for corporate deals for At Home with Sarah. 
RETREATS
Keep your eyes peeled on my retreats page for my upcoming retreats.
For more info on any of my classes email [email protected]