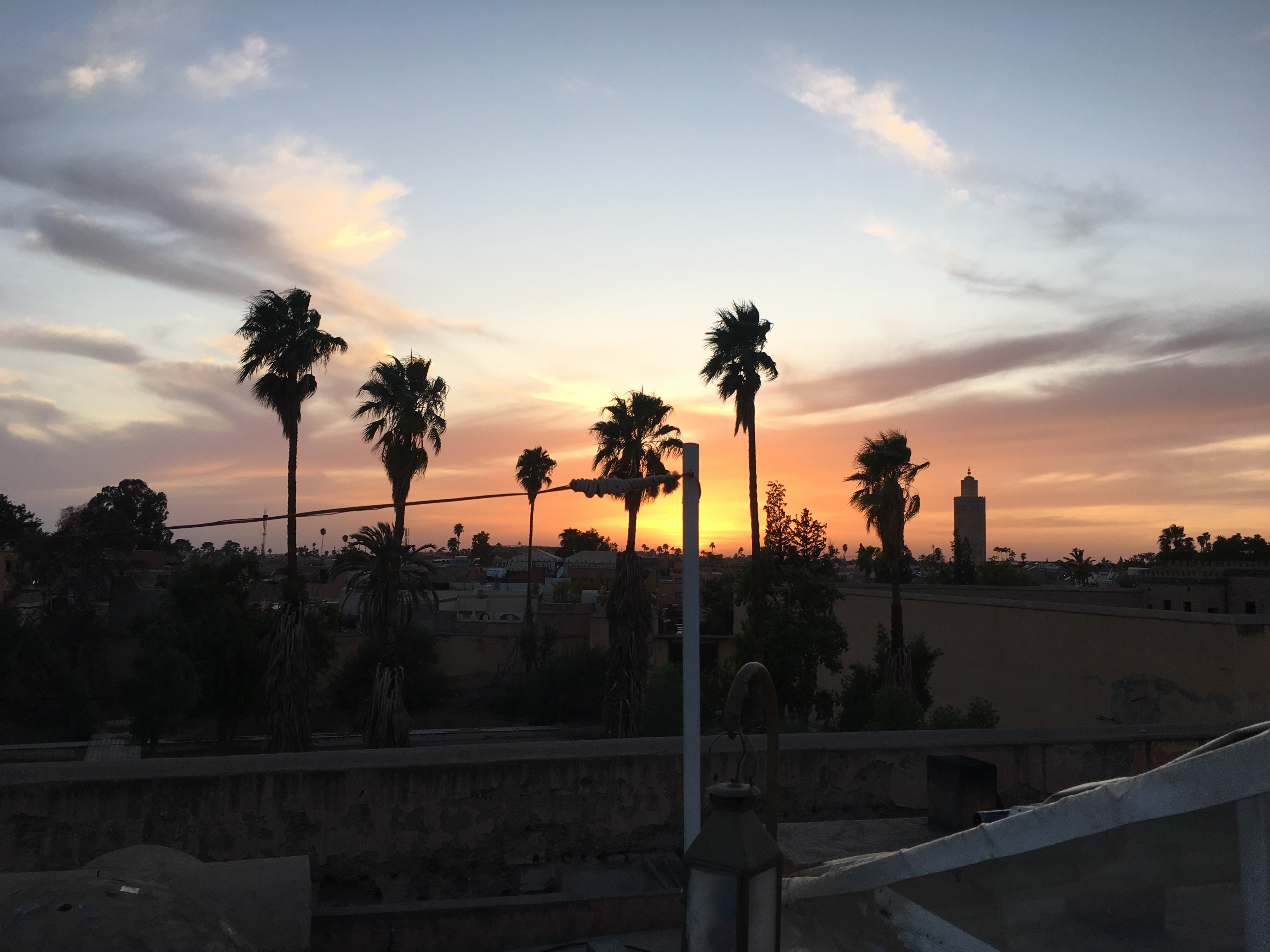 Sunshine, great food and wonderful company, what more could you ask for from a long weekend in Marrakech?
This weekend my gorgeous friends and I took to the busy streets of Marrakech for a weekend of rest and relaxation and endlessly good food! Honestly, Marrakech had never really appealed to me as a holiday destination. If I'm going to go for a hot climate, I usually like to splash around in the sea to accompany it. However, I fell absolutely head over heals in love with this vibrant city and it's bustling streets!
WHERE TO STAY
We booked our heavenly Riad through Voyage Prive and were pretty lucky with just how perfect it was. My friends had been to Marrakech twice before and I can imagine if you have never been, how easy it is to get lured into a big hotel in the outskirts with no real culture around it at all… and that to me screams "no thank you!" We stayed at Riad Palais Blanc which was in the heart of the bustling Medina (although you'd have absolutely no idea the streets were so busy once you were inside it's pure tranquility).
We were greeted with Moroccan Mint Tea and sweet treats by the wonderful staff (seriously they were incredible and absolutely hilarious) and immediately felt completely at home in our spotlessly white settings. Our huge rooms spilled out onto the poolside (about 15 steps from your bed) and were detailed to perfection- literally every morning felt like waking up in heaven!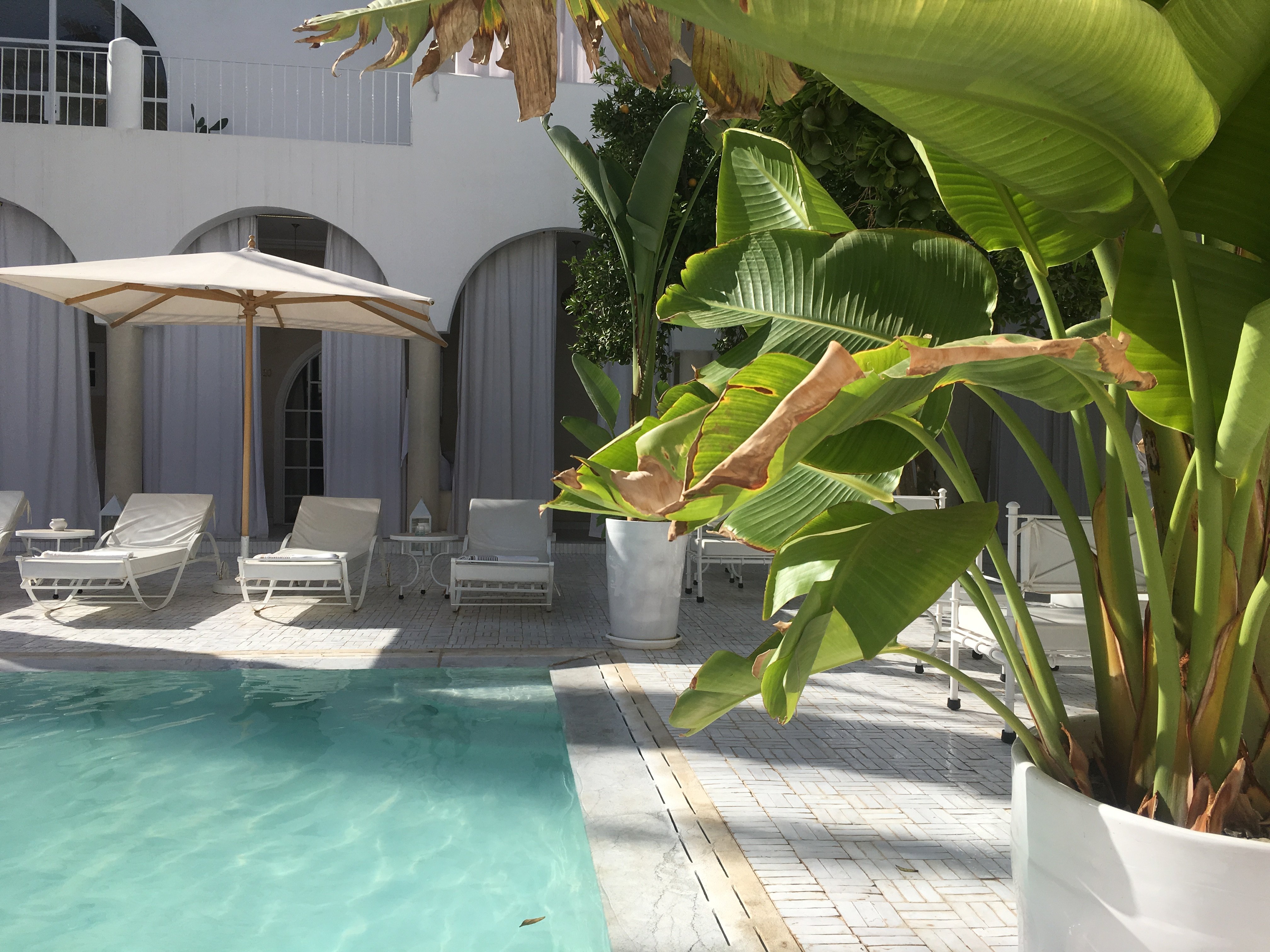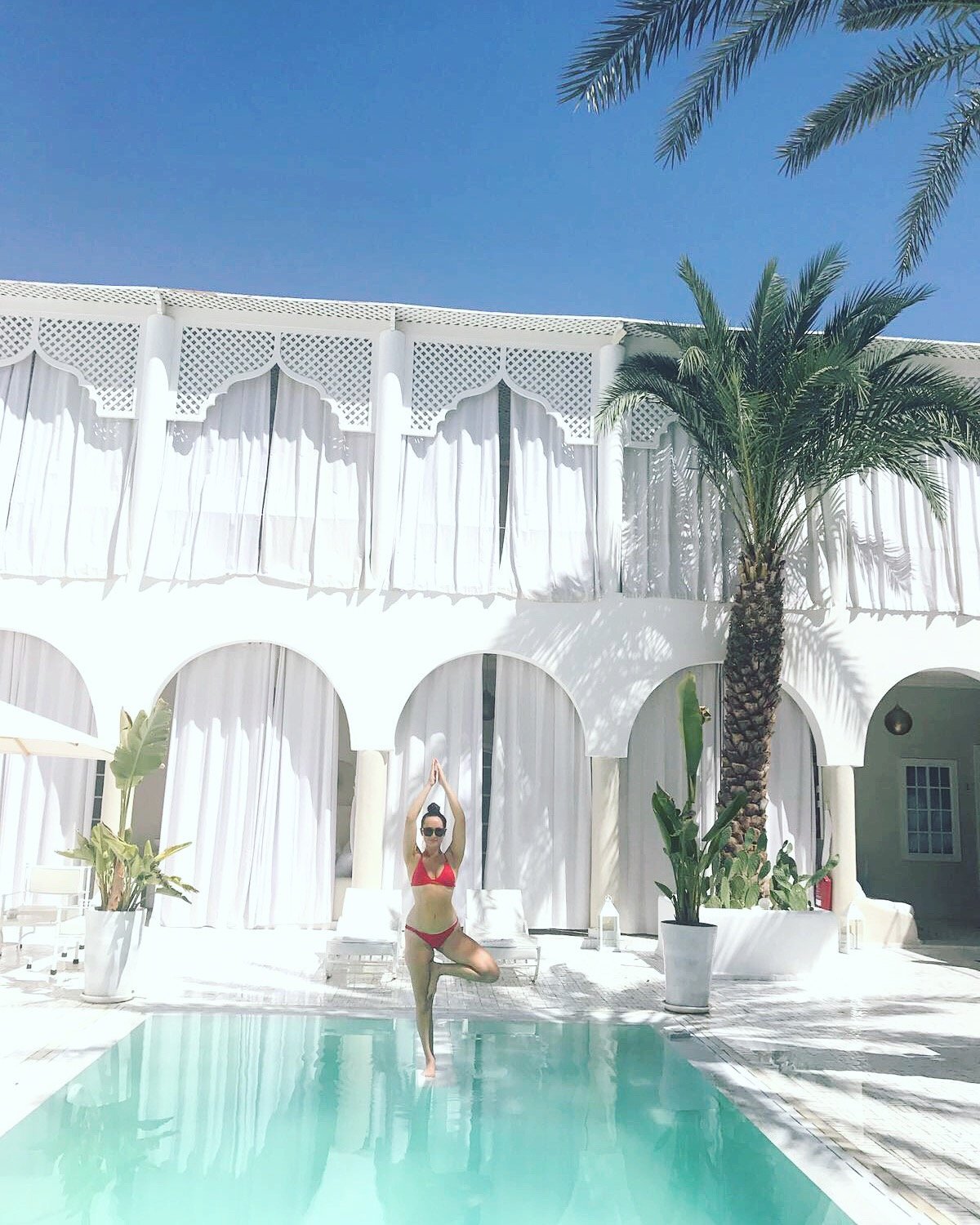 One thing I would say is that Moroccan time is not like UK time (especially London time)- everything takes twice as long as you'd expect it to but if you just relax into that notion then you start to forget about your need for everything to happen instantaneously.
The Riad manager, Maulou, and the rest of the staff went absolutely above and beyond to make sure our stay was perfect! They even surprised my friend with a personalised Birthday Cake for her!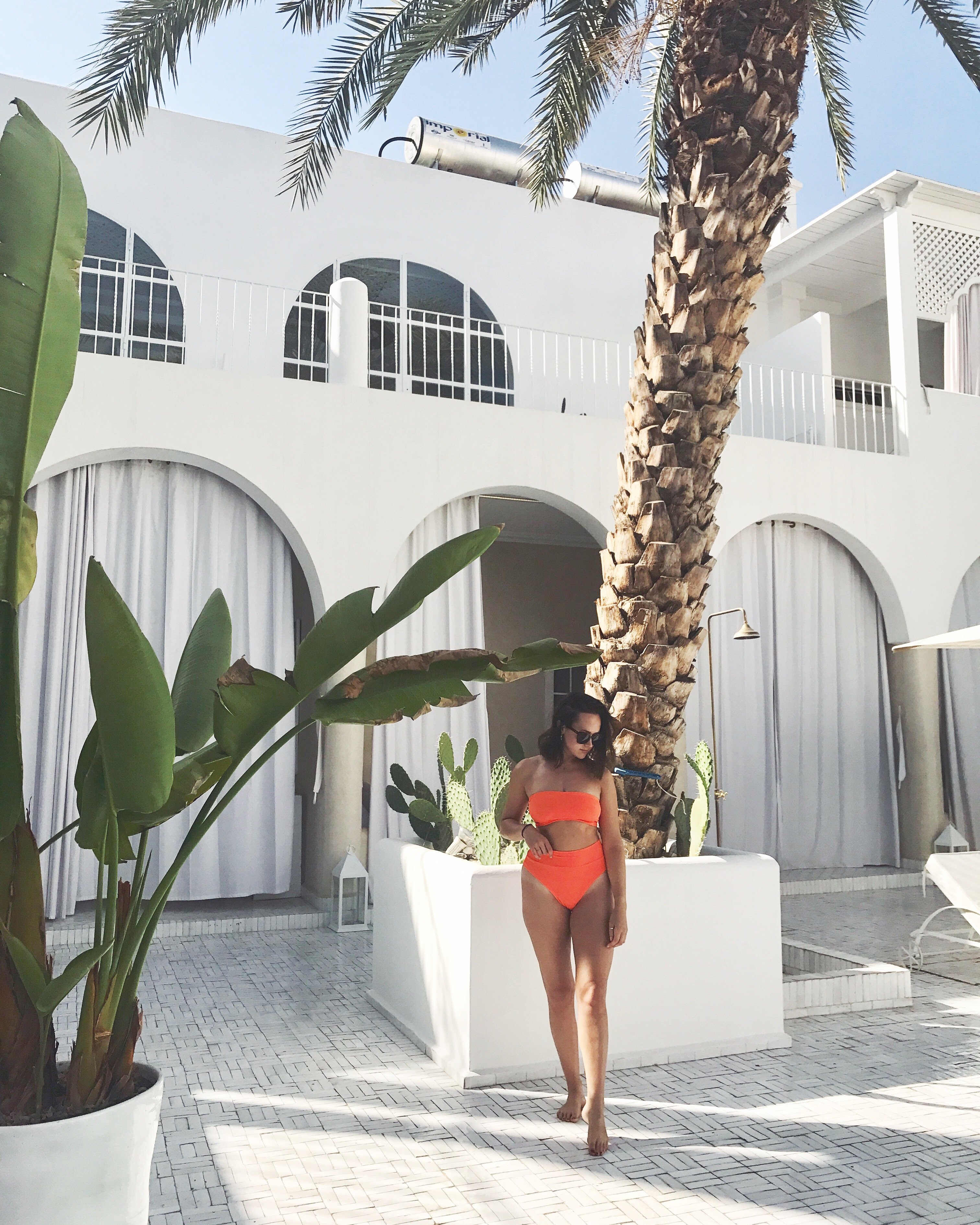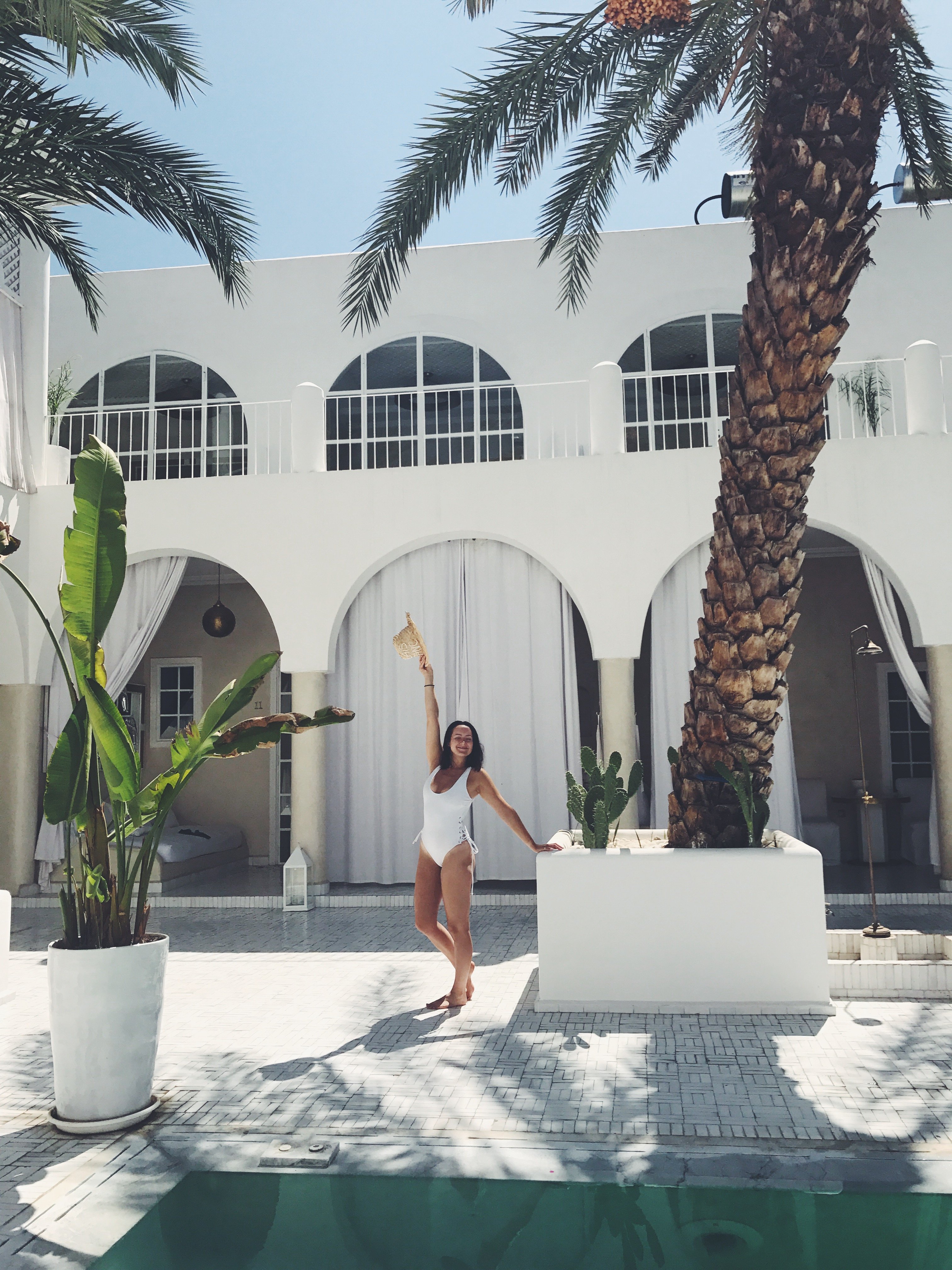 WHERE TO EAT
Food has to be one of the best things about Marrakech. Fresh bread is sold everywhere and served with everything! Tagines with cous cous and Pastillas are their forté so if you're happy with those, you'll be pretty pleased wherever you go. We had pre-planned where we were going to eat (my life revolves around food dontcha know) and I would recommend booking all of these places in advance. Each is well worth a visit though!
If you want to escape the hustle and bustle of the souks whilst still enjoying the buzz from above, head to Zwin Zwin for delicious sunset cocktails and typical Moroccan food of tagines and pastillas.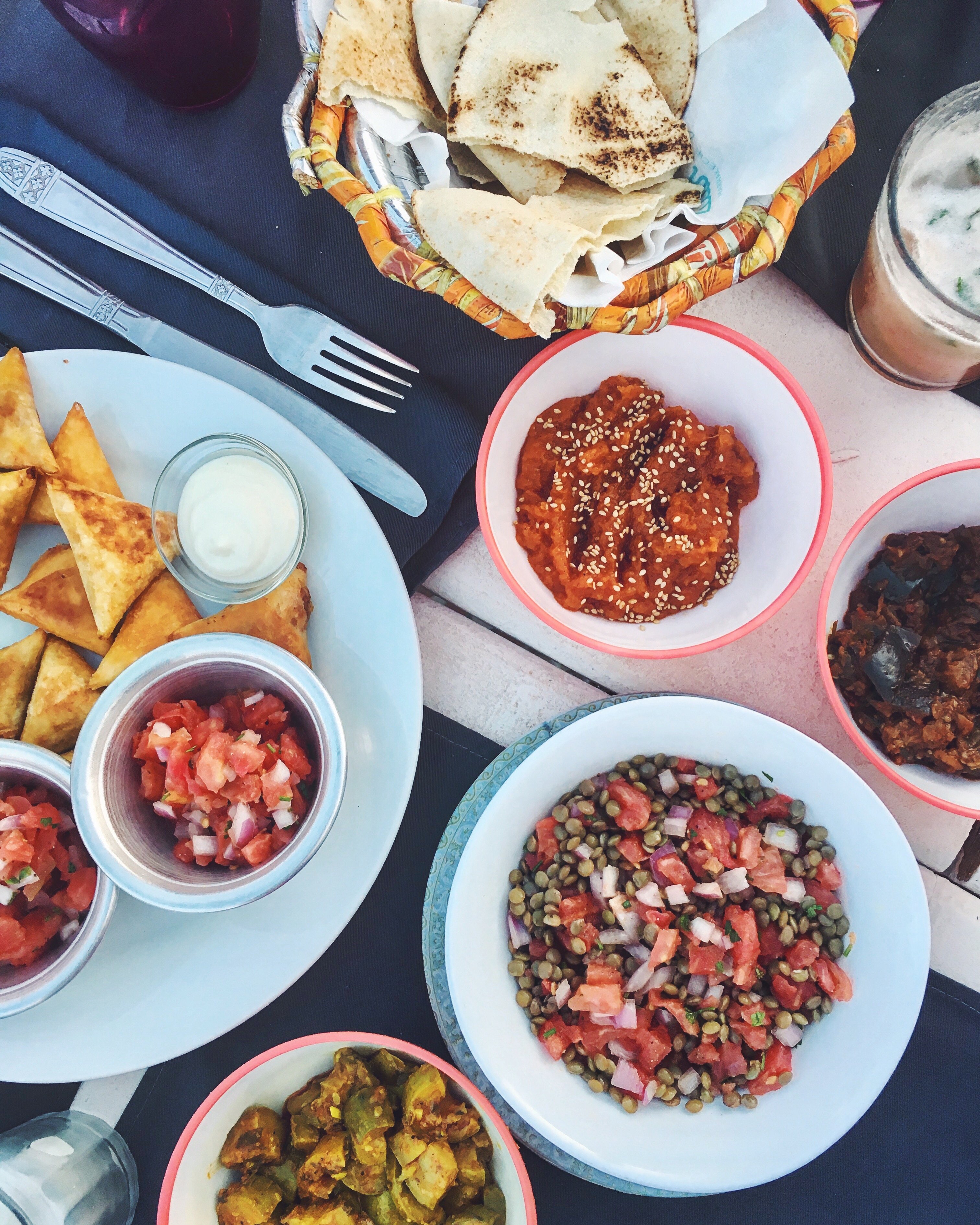 This super hip rooftop restaurant feels a lot like you're in Brooklyn (I actually felt like I was Carrie Bradshaw). It's a short taxi ride away from the Medina but worth a visit for delicious food and drinks.
Nestled in the manic of the souks lies this little haven. Wonderful traditional food in a beautiful shaded garden.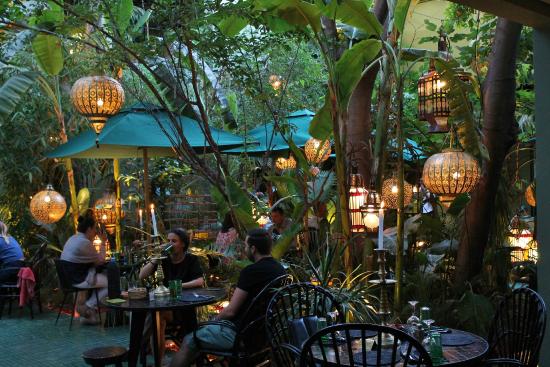 We actually stumbled upon Nomad accidentally whilst shopping in the Souks but it is a little slice of heaven and absolutely huge! Definitely worth a lunch visit when bartering gets a little too exhausting.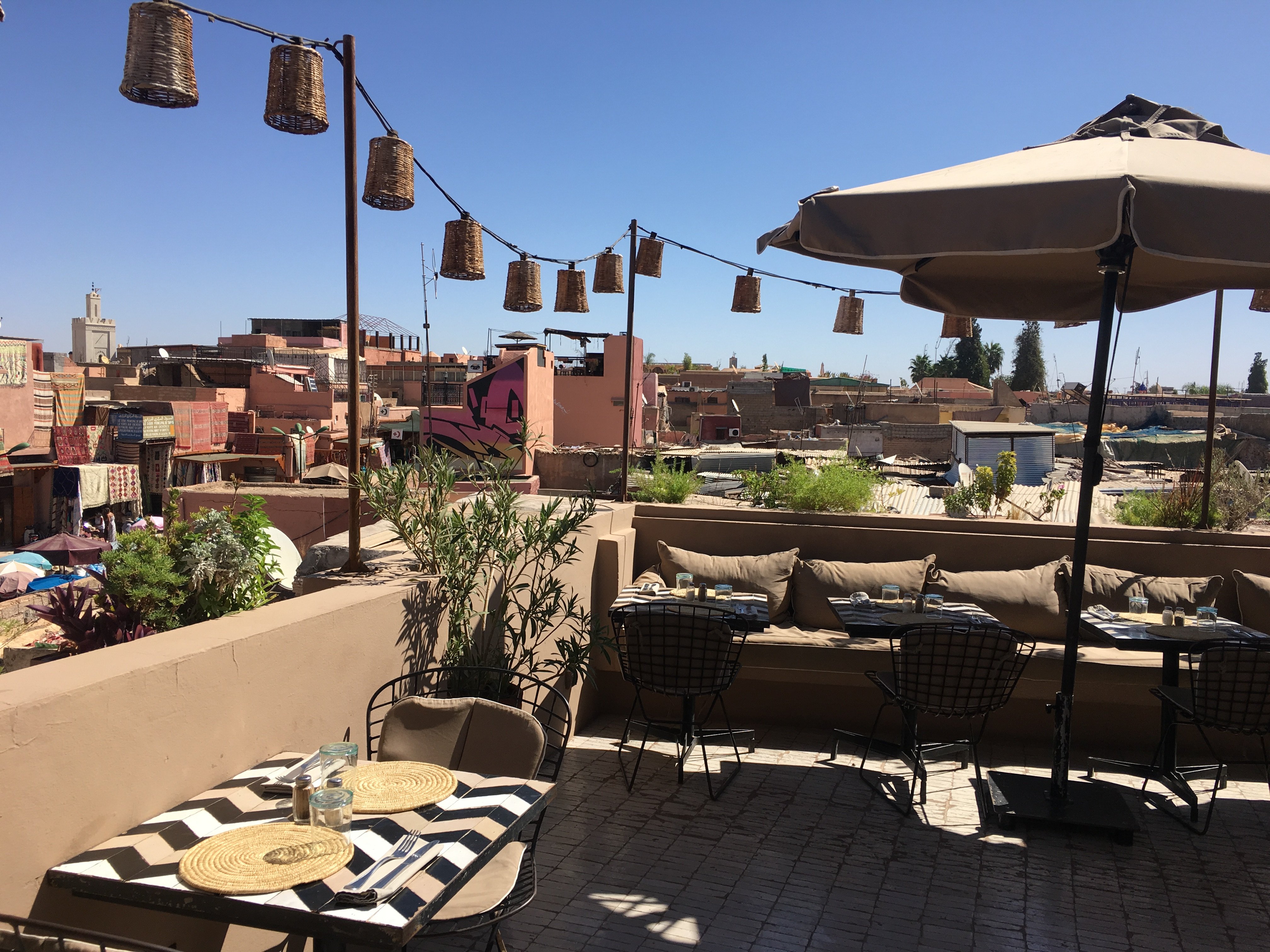 This was my absolute favourite place out of all the places we visited. It's a little pricier than the rest but even if you just go for cocktails to watch the sunset, you will feel like absolute royalty. Possibly one of the nicest vibes and best views I have ever seen!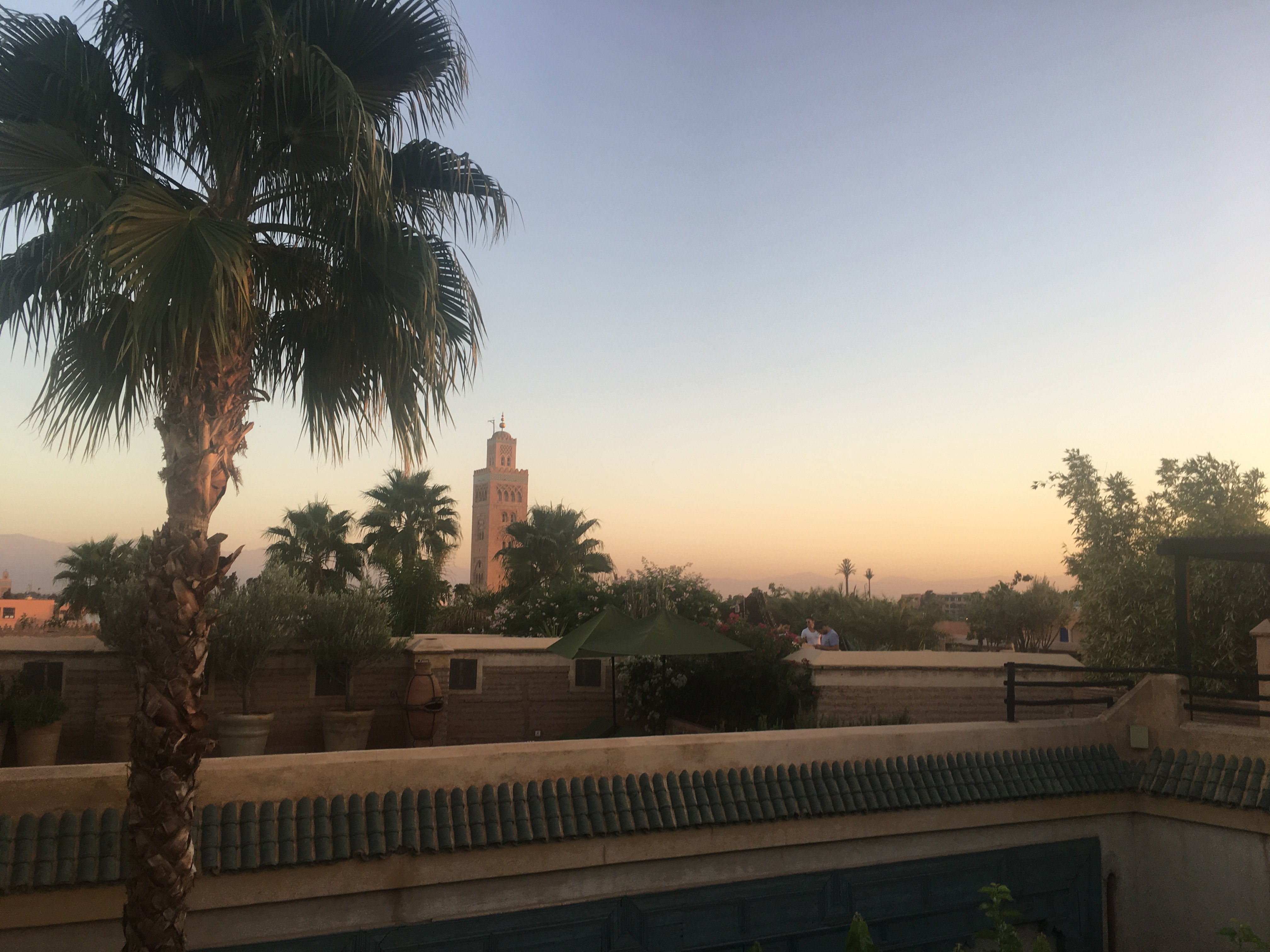 This beautiful little spot was right round the corner from our Riad and it feels as though you are stepping onto a Thailand beach side. A gorgeous garden filled with palms and hidden tables. We actually went to La Ferme twice as we loved it so much the first time for lunch. Absolutely delicious Moroccan food with a slight asian twist.