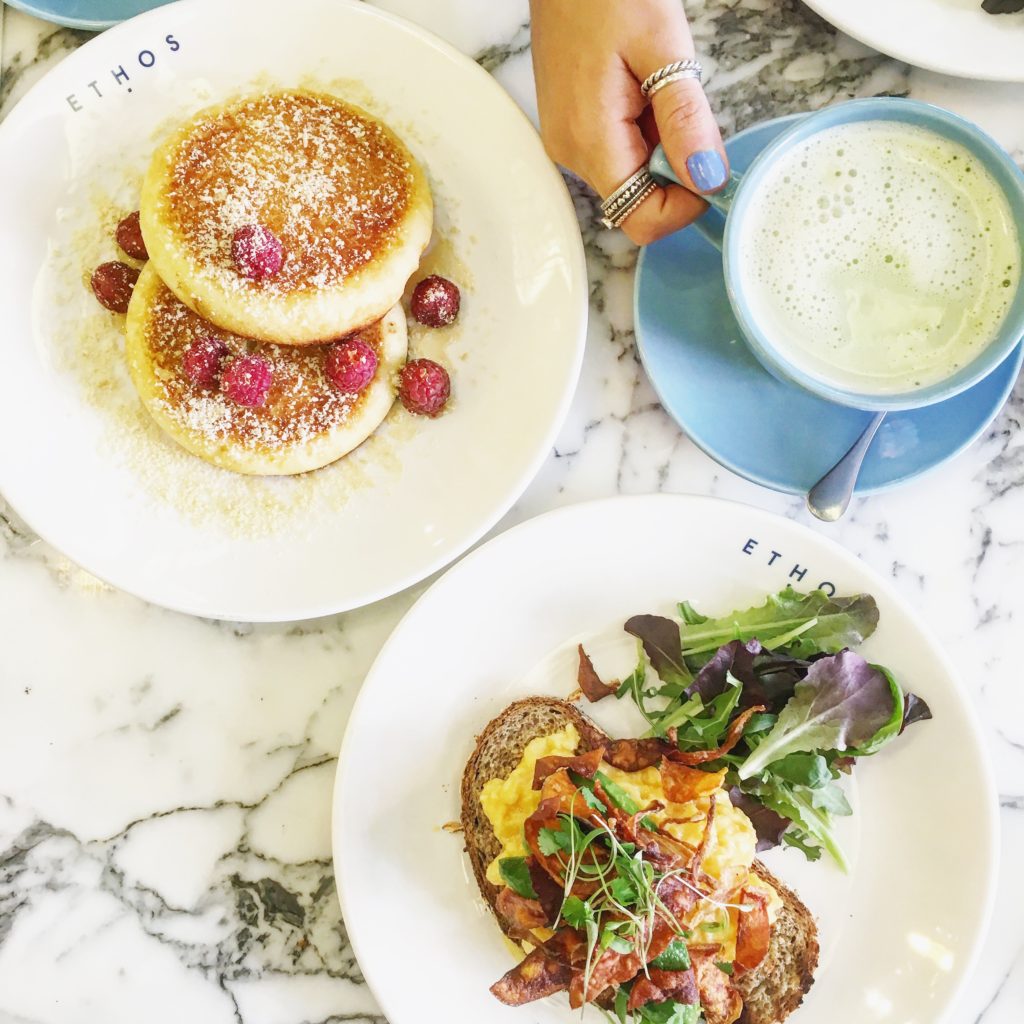 This weekend I was invited to Ethos Foods  to try their new brunch menu on a Sunday.
I've been a fan of Ethos for quite some time and can devour their delicious plant based all day long! The concept of ethos makes it so simple to eat well and in such a magical setting, among birch trees. If you're new to Ethos, they work by weight, so you pay for your food based on how much it weighs which is similar to the way Wholefoods works and which I personally think is a great and simple way of doing things. However, I would advise not to get there starving hungry as you may have eyes bigger than and end up paying a lot more than what you had hoped and you'll be unable to finish your food… which is just a heartbreaking concept in my life.
They have the most beautiful array of healthy vegetarian and vegan food as well as some meat options, but what leaves me loving Ethos' food is knowing how hard it would be to make it at home. I often go to many health cafe's and buy something for a ridiculous price and think "well I could have just made this at home for a quarter of the price", but Ethos really puts flavour and imagination into their food, leaving you feeling overwhelmingly satisfied and inspired.
Their brunch menu, however, works more traditionally in style where you receive a menu and table service which adds some glamour to your brunching and with wonderful staff that take joy in speaking to you, it makes for a wonderful experience! The menu is simple with options of porridge, pancakes and eggs in different ways. They also have a special which on the day I went was a scrambled tofu and kale concoction, which would be great for Vegans (but my body yearns for eggs in any brunch situation).
I went for scrambled eggs with avocado and crispy sweet potato and onion which tasted amazing and my friend went for a classic avo and poached eggs combo with chilli and tomatoes… another win! And what is Sunday without pancakes? Well not great, so we went all in and ordered the maple, raspberry and almond pancakes for our 'dessert' (can that be a thing at 11am in the morning?) which were so incredible and and added bonus being refined sugar free. All this delicious food was washed down with an almond milk matcha latte and I left the Fitzrovia hidden forest feeling like a new woman! I would definitely recommend the Ethos brunch menu, especially if you are in need of an inexpensive brunch spot as the menu was so reasonably priced with the eggs only costing £5.50!
The day was then followed by a visit to Selfridge's Forest on The Roof and a spin at Psycle's  new pop up studio in Selfridges!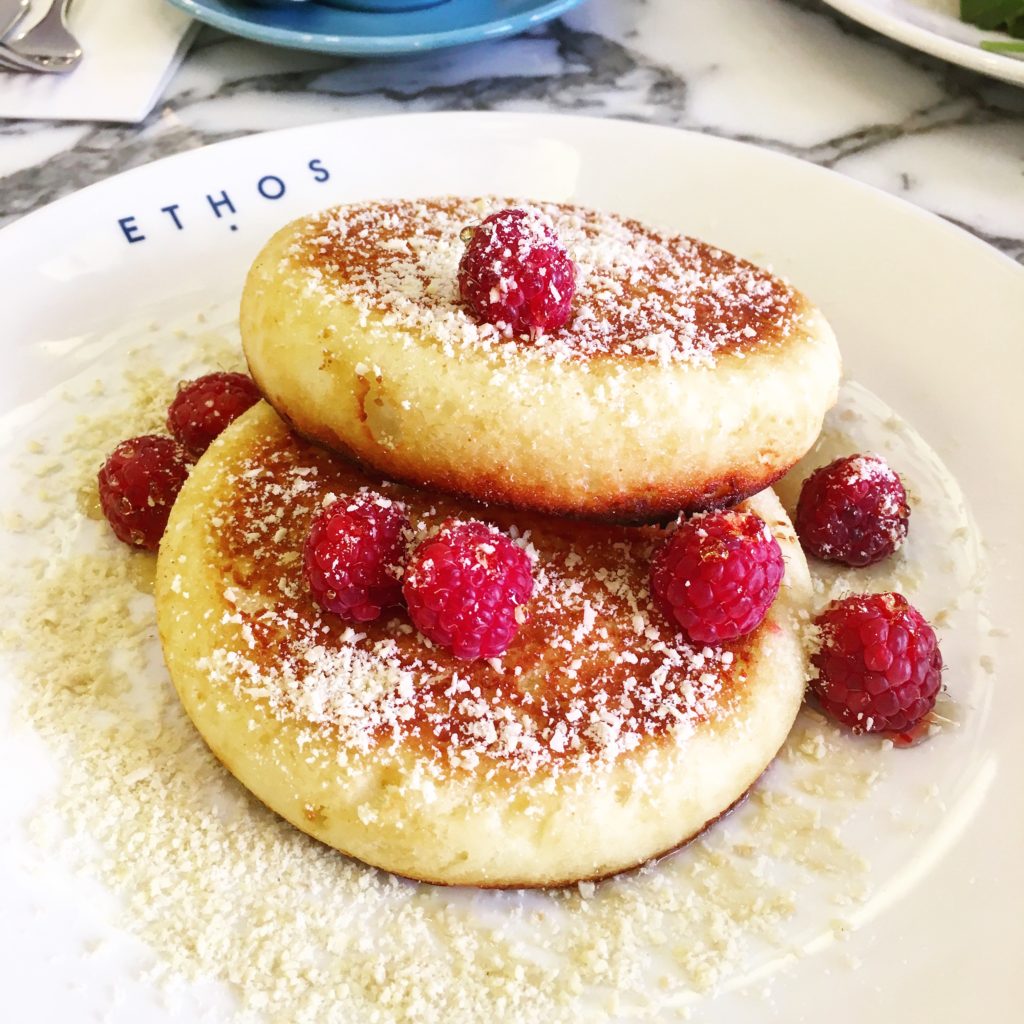 "A Sunday well spent, brings a week of content!"