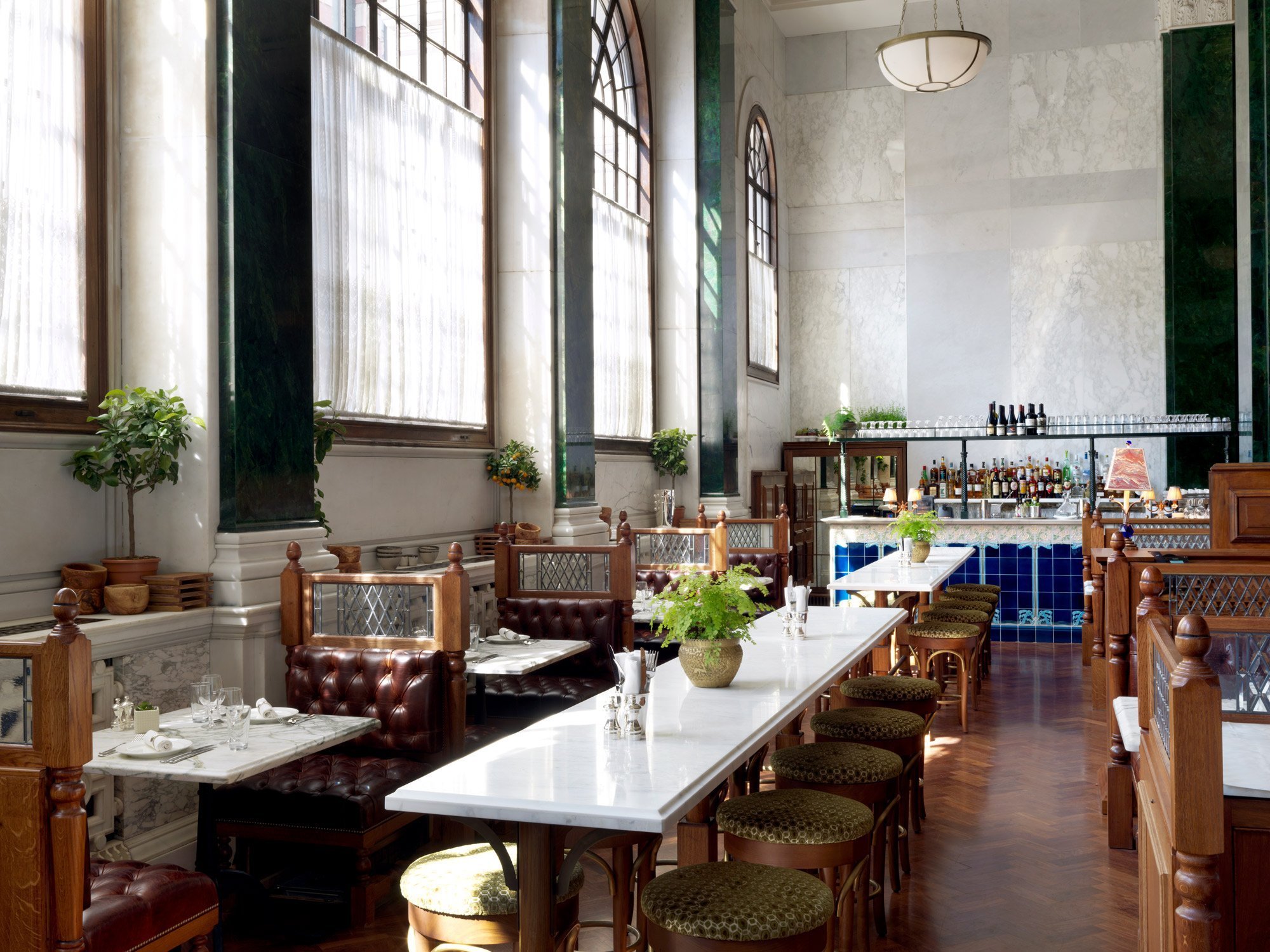 It's not often I venture into the suited realms of the city but I've been fortunate enough to visit the wonderful Ned twice this Summer and just had to share its glory with you all!
On both visits I ate at the incredible Malibu Kitchen which is a Californian restaurant focussing on healthy and delicious super food salads with cured fish and meats and a breakfast menu to die for- I've honestly never seen such a vibrant menu in all my life. It's nestled in a quiet corner of the bustling Ned ground floor which provides the perfect hideaway from the busy city.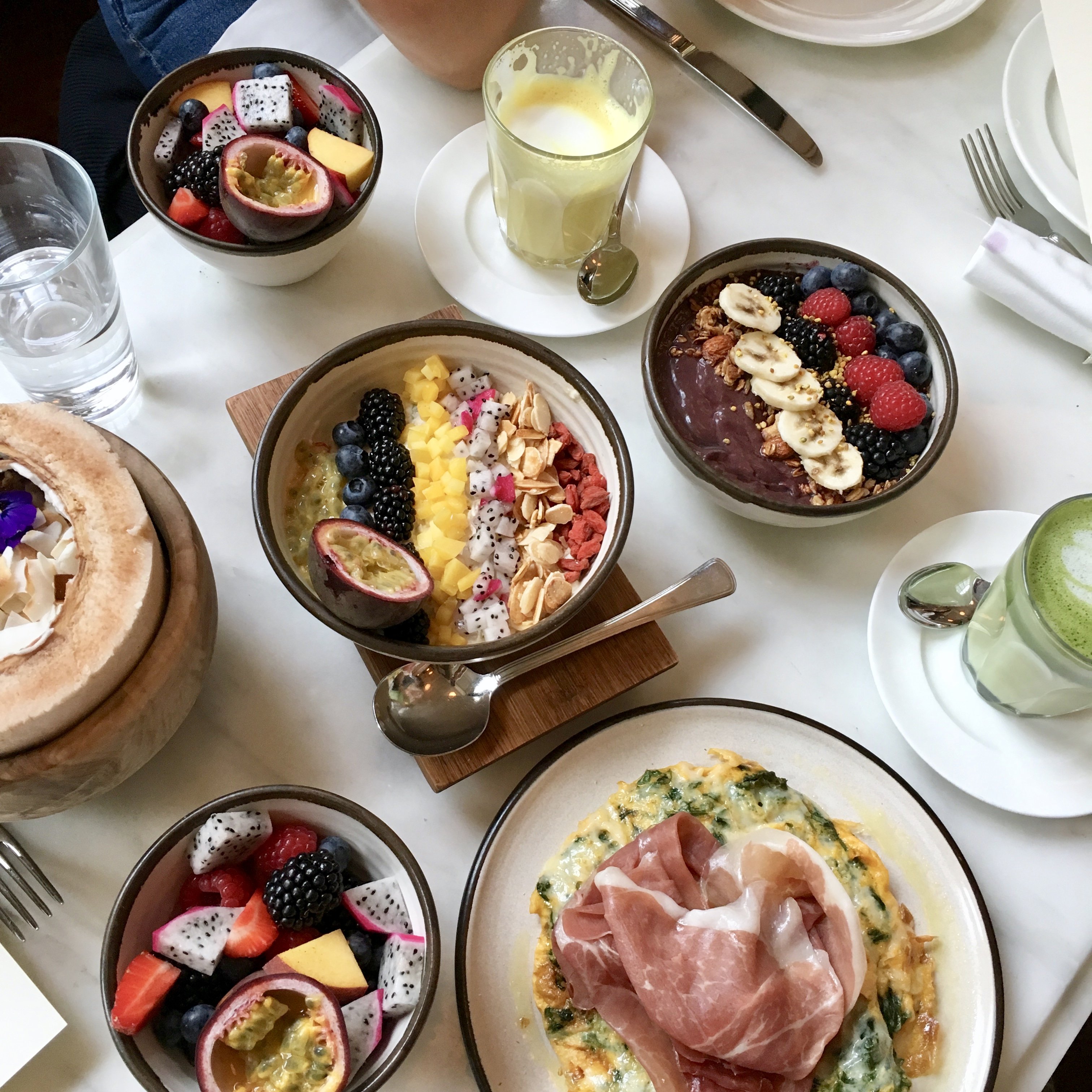 The most enviable breakfast spread, right? And accompanied by one of the best Turmeric Latte's London has to offer, well I actually couldn't ask for more happiness in my life! I'm also never usually an omelette lover but the open faced omelette with spinach, kale and prosciutto was one of the best things I've ever tasted. And the lemon ricotta pancakes… well they speak for themselves.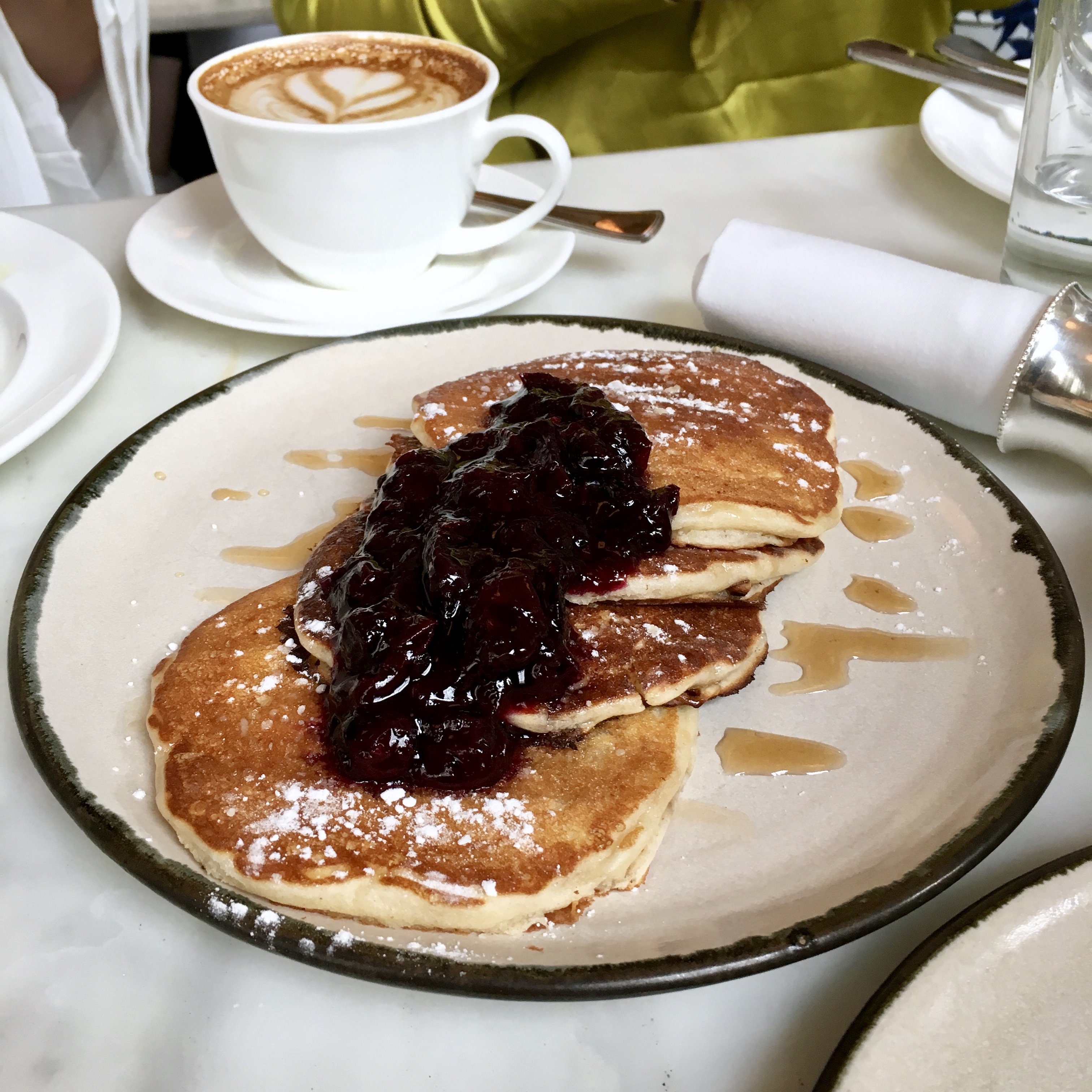 And if the breakfast menu isn't enticing enough, the all day menu is absolutely incredible (and I definitely ate pretty much all of it). We started with the Chia seed flatbread, cashew spread, sprouts, raw vegetables, courgette ribbons with basil pesto, avocado dip and salmon and it was all overwhelmingly delicious and washed down perfectly with mocktails.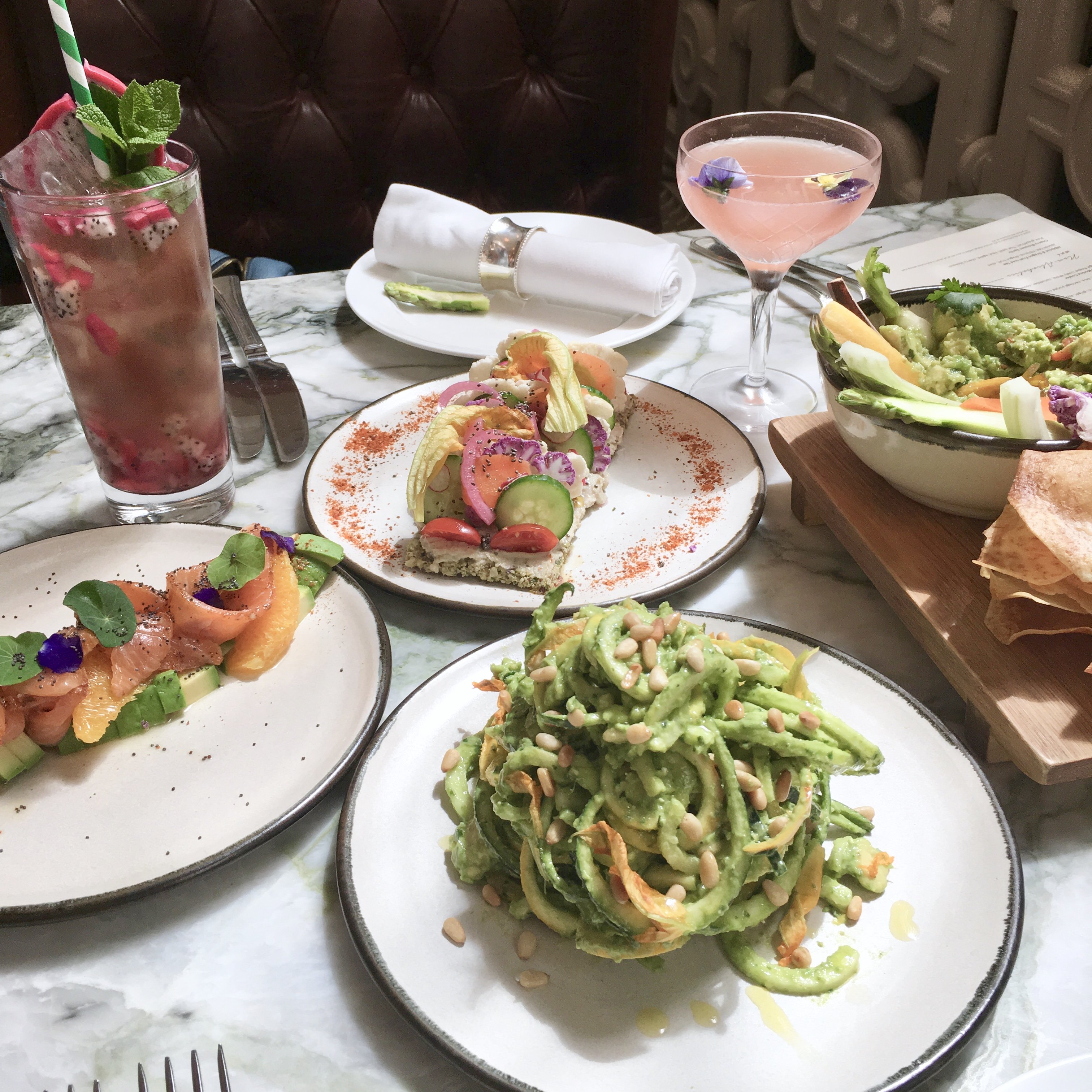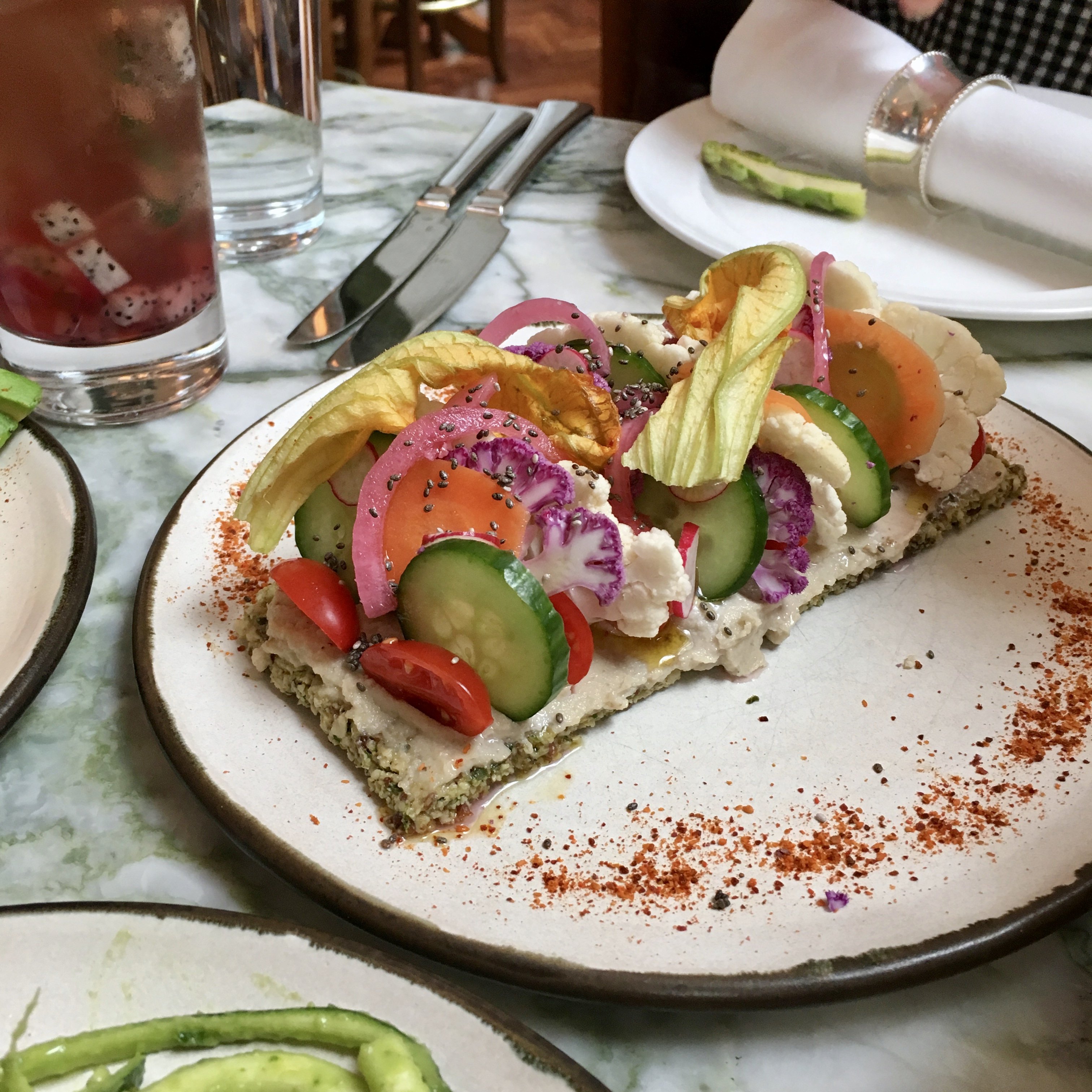 We then moved on to the Whole bass with turmeric, lemon, mint and samphire, the Beetroot tartare with cucumber, pistachio and horseradish and the most delicious summer asparagus dish.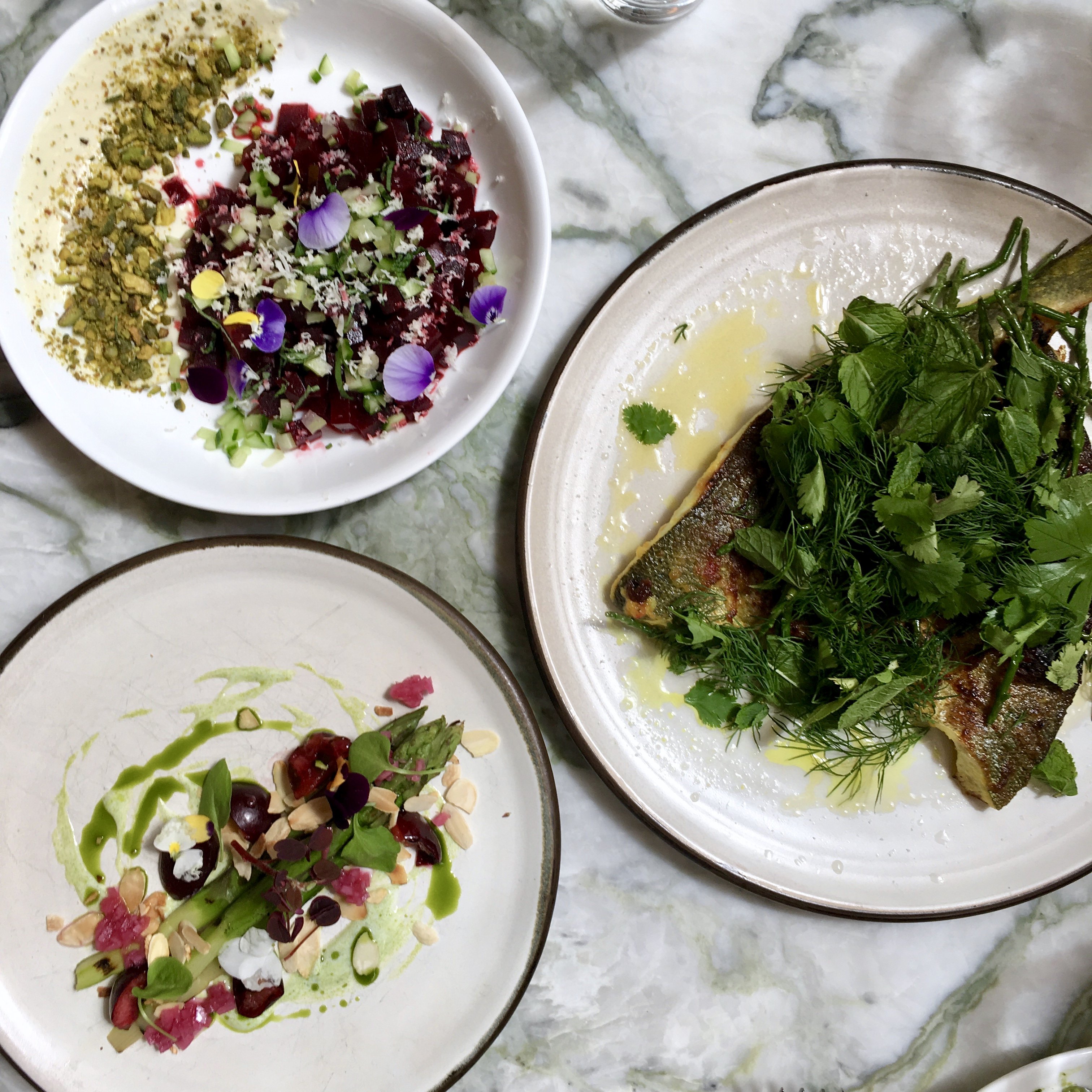 And what meal is complete without a raw chocolate cake (honestly the best I've tried in London) and a Beetroot Latte.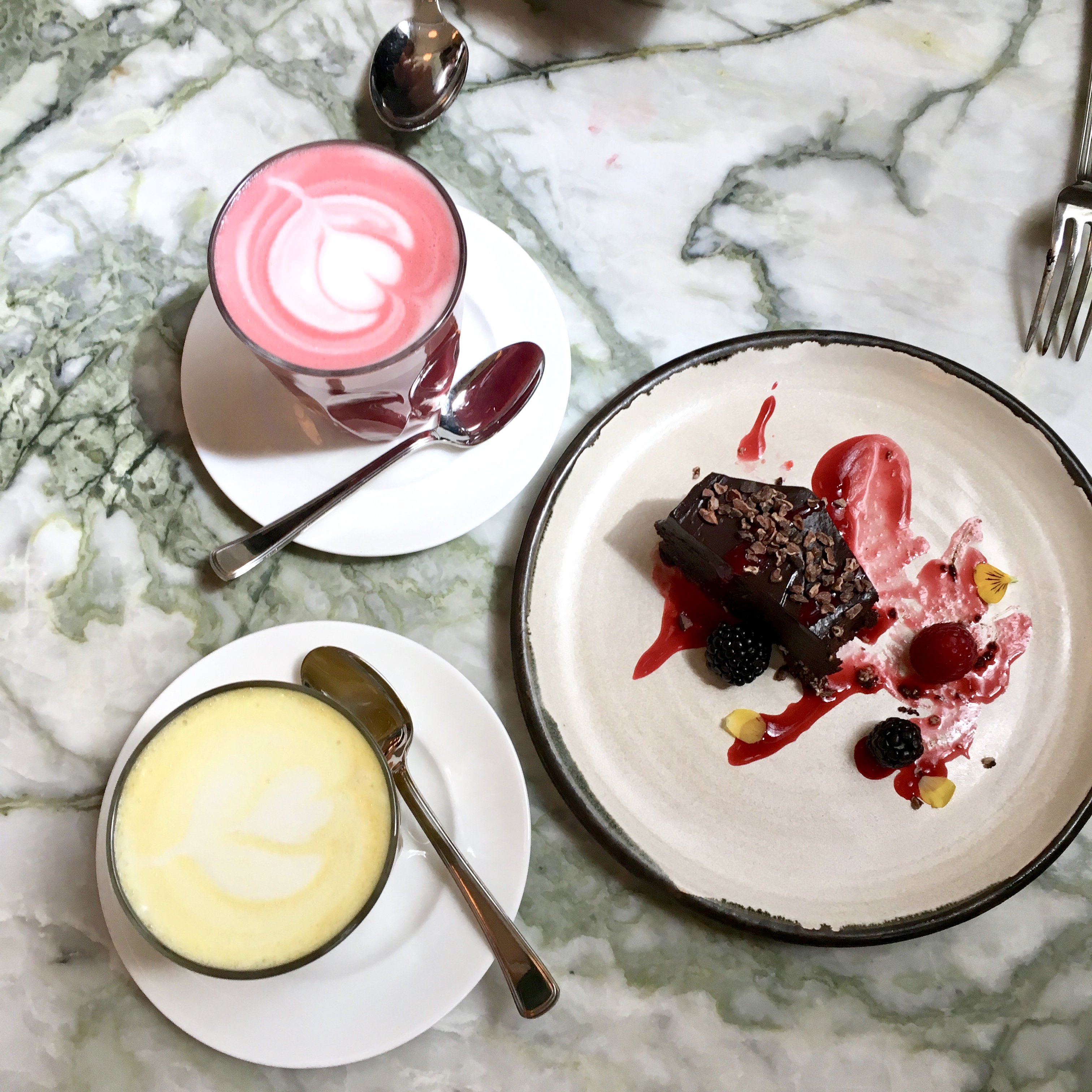 And in true London Luxury, after I could eat no more and needed to be rolled home, we ventured down to the wonderful Barber and Parlour for gorgeous treatments at Cowshed and Cheeky Nails. (My life is never usually this glamorous, I promise).