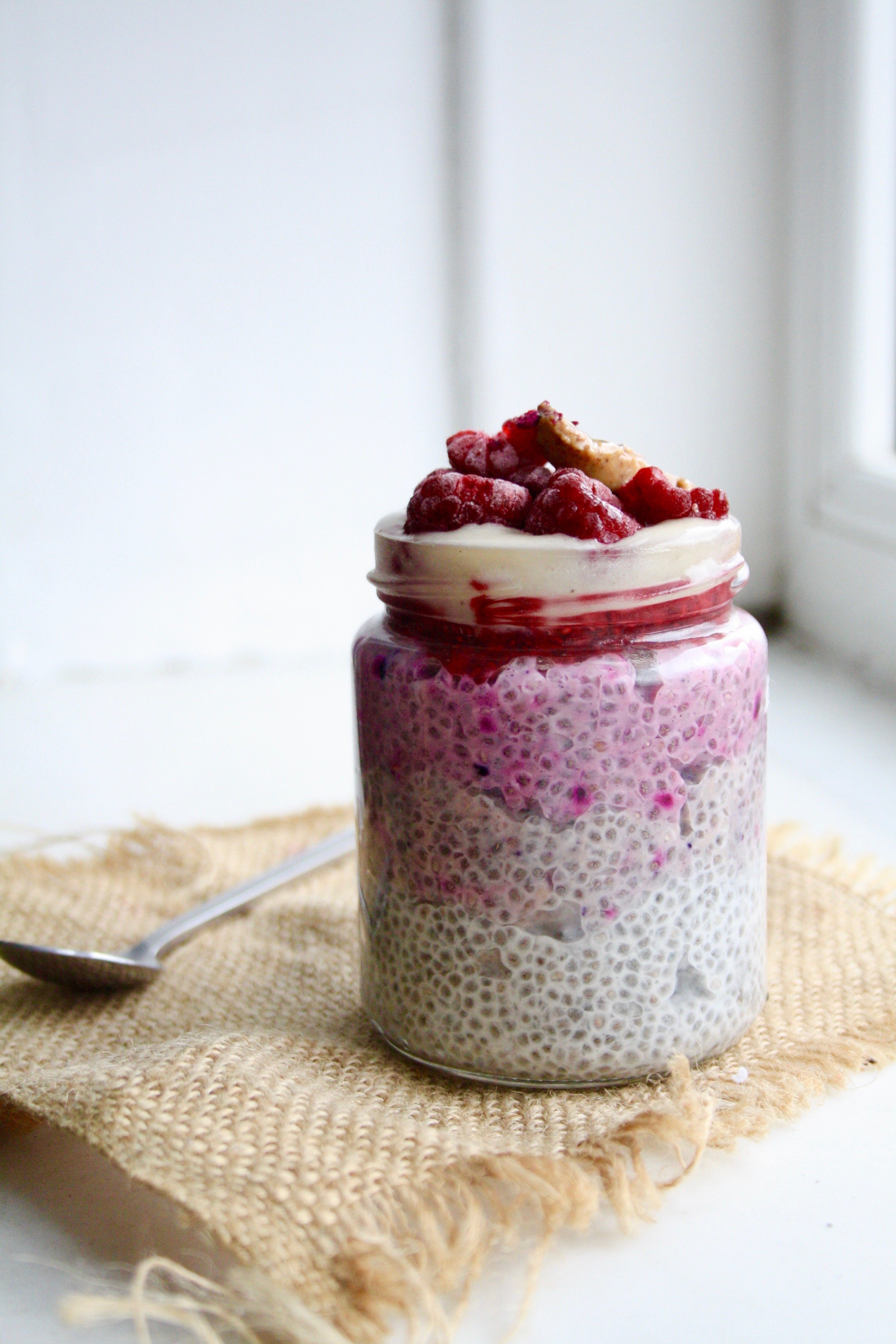 So often I get asked what to make for breakfast when time is not your friend and my answer is usually a chia pudding or overnight oats. As I am, more often than not, eating my breakfast in the most unglamorous way ever…out of tupperware and usually on public transport, I feel as though I've become somewhat knowledgable in this area.
My on-the-go breakfasts are always so easy to make you could do them with your eyes closed (I feel I've been pretty close to mastering this too), so I'm sharing one of my current favourite combinations; vanilla and berry chia pudding!
Find the full recipe here.