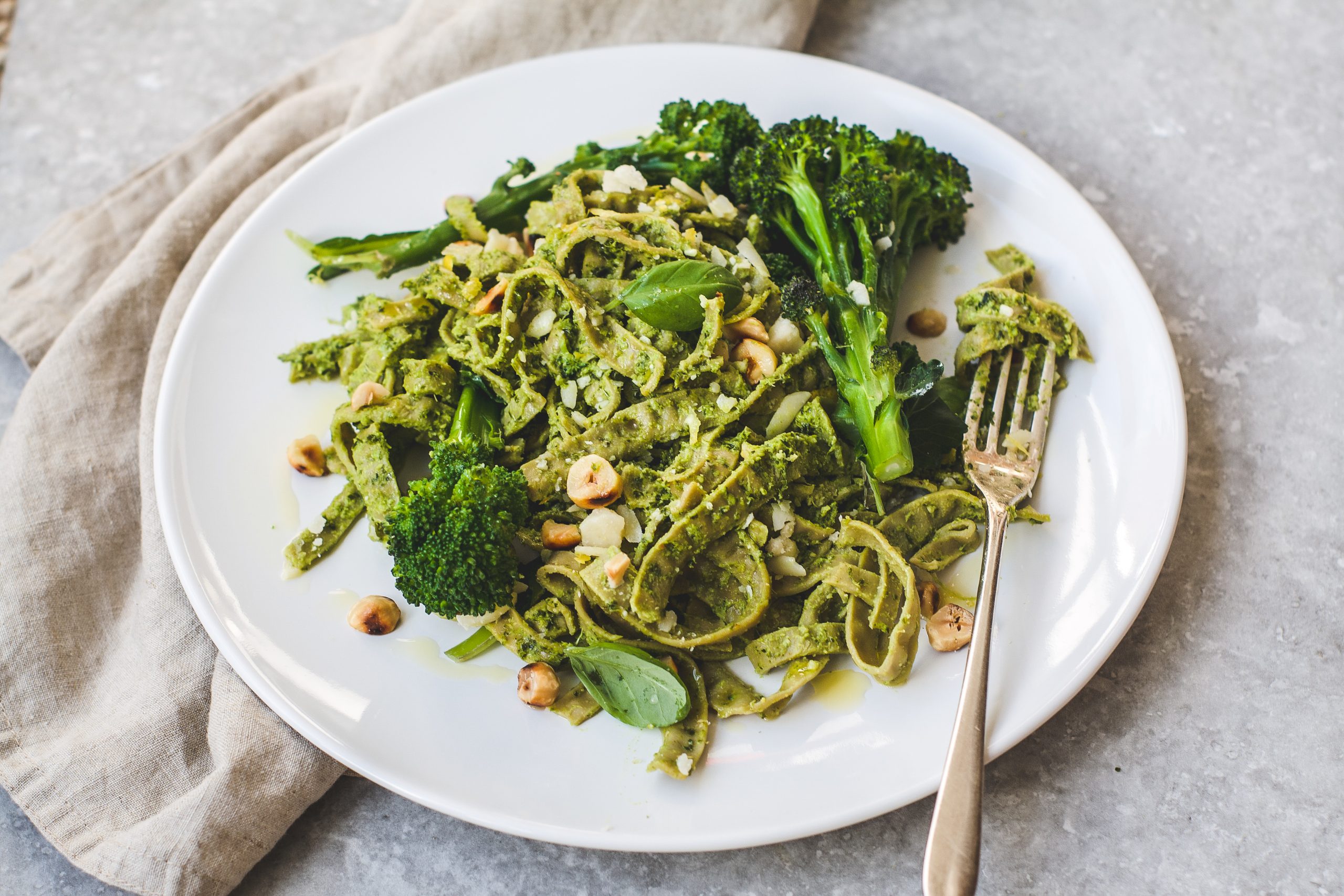 Seasonal changes can always be a time where our bodies get out of balance so it's important to stay in tune with what are bodies are craving and find authenticity in our lifestyles & diet. When the weather turns a little colder & all you want do to is get snuggly, my ultimate comfort food has always been a big bowl of pesto pasta; sometimes there's just nothing that beats it.
When I was diagnosed with PCOS, I tried to really limit my intake of refined carbohydrates to balance my insulin levels & even though they make appearances in my life, I still try to seek out alternatives where possible.
I got sent a bunch of lovely pastas from Explore Cuisine which are all made from beans, lentils, chickpeas, edamame & other yummy, natural ingredients which are packed with protein & fibre. They're also organic, naturally gluten-free & vegan so I was super keen to cook with them and make something yummy. And what was I in the mood for… pesto pasta!
Making pestos is also one of my favourite things as you can throw together whatever you fancy and usually, with the help of garlic, lemon, olive oil & salt, you will make something super yummy. This one is a really easy blend of kale & hazelnuts which tastes incredible & alongside the tender stem broccoli & the edamame & mung bean fettucine from Explore Cuisine, it makes a perfect meal in under 10 minutes.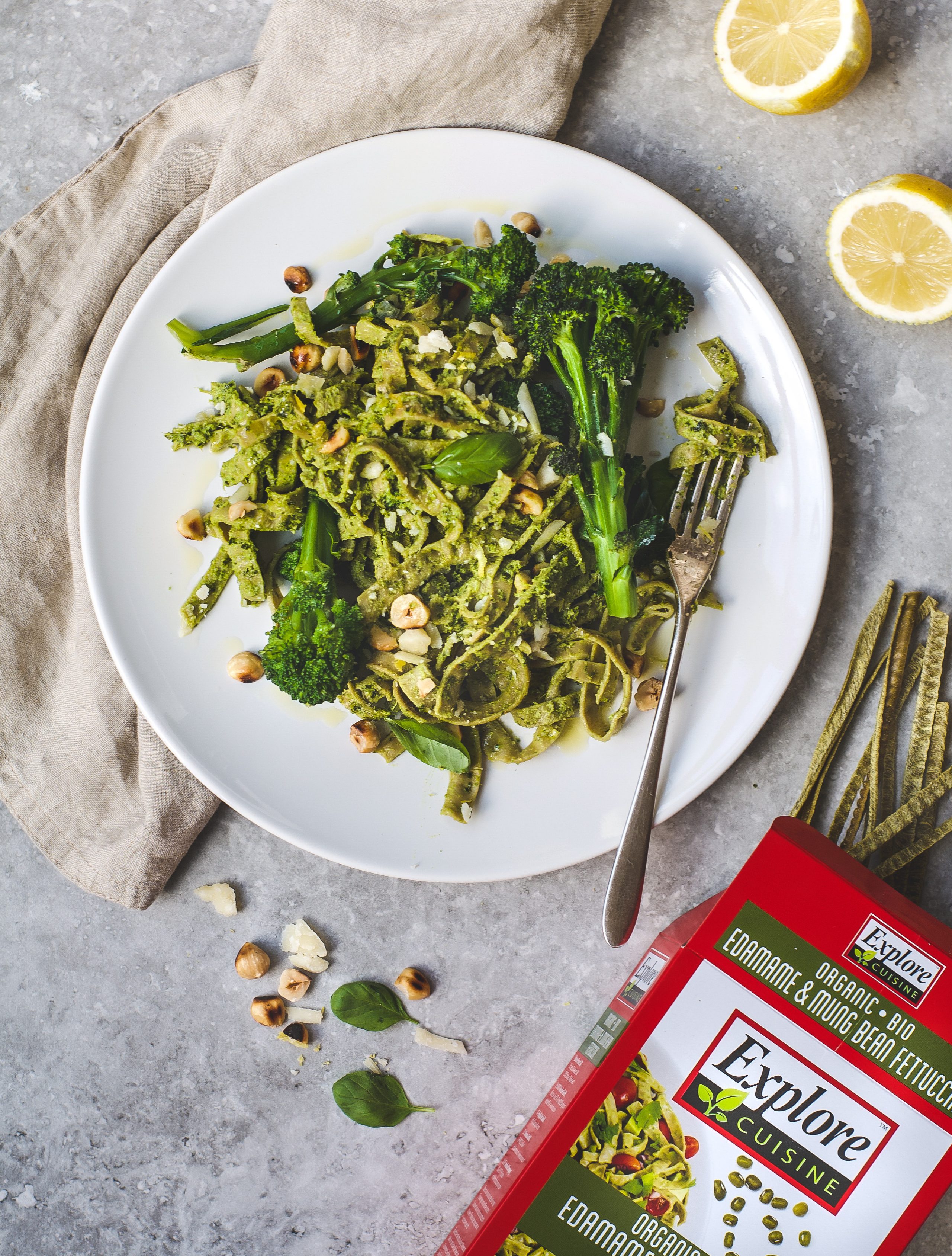 [yumprint-recipe id='14']