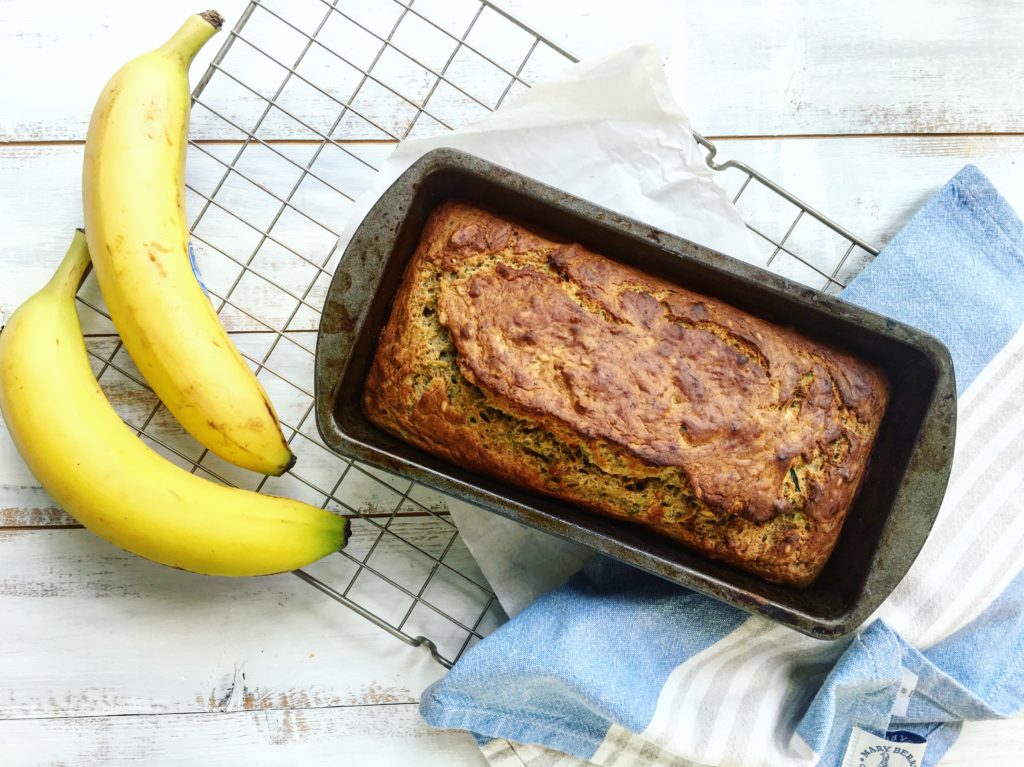 Banana bread has to be one of my ultimate baked obsessions. I remember coming home from school to my mum baking fresh banana bread for us to dive into with our sticky mitts and it was just the best treat!
I absolutely love the versatility of it and how you can have it for breakfast, lunch or dinner, toasted or coated with goodness. This recipe is made using buckwheat flour and courgette to up the health without you even realising it and it's a great one to get more vegetables into your kid's diets.
I used eggs in this recipe but you can absolutely make it vegan by replacing them with chia seed 'eggs'.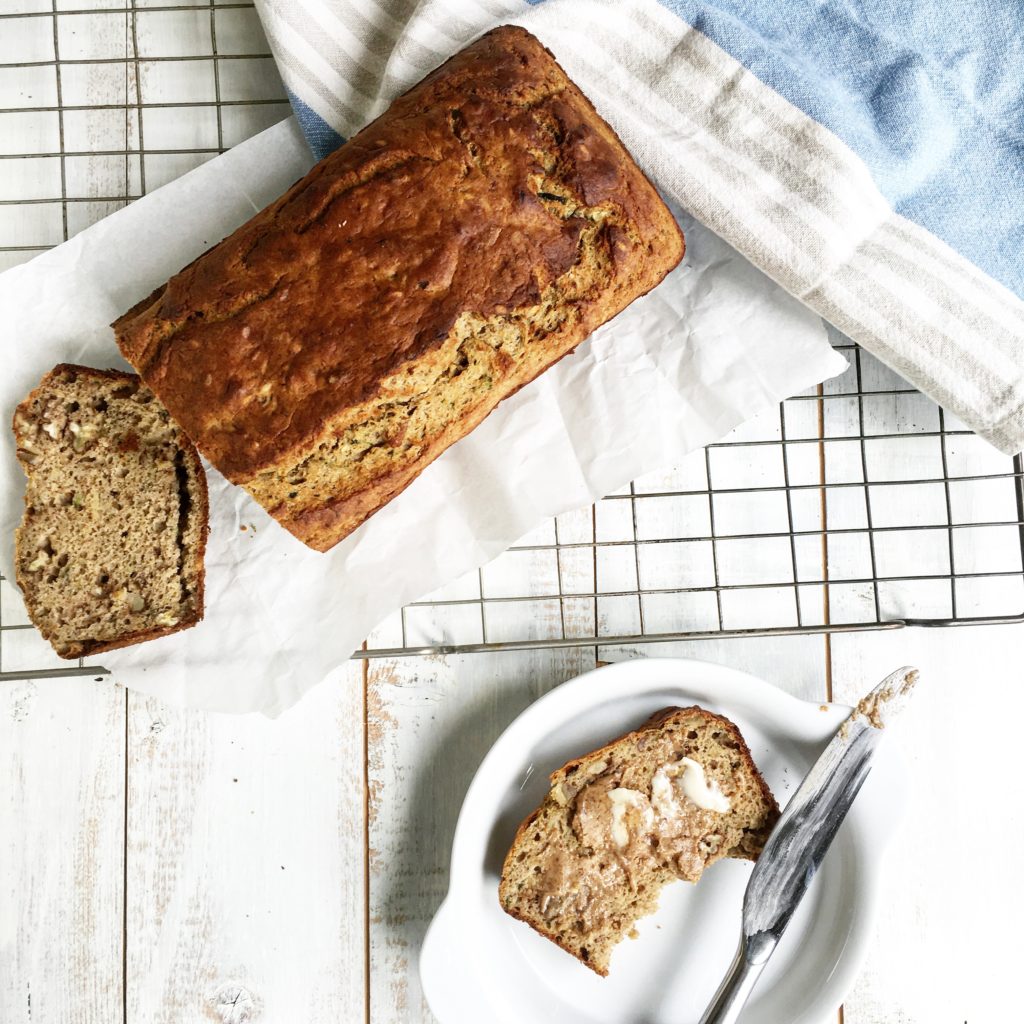 ---
INGREDIENTS
2 large very ripe bananas (or 3 small)
1 medium courgette- grated
1 1/3 (175g) cups buckwheat flour
2 eggs (or chia eggs)
2 tsp baking powder
big pinch of salt
1 tsp cinnamon powder
1 tsp vanilla extract
1 tbsp maple syrup (you can leave this out or add a little more, depending on your sweet preference)
1/3 cup chopped nuts or seeds of your choice (I used walnuts, pecans and flax)
METHOD
Pre-heat the oven to 180C fan.
Lightly brush a baking loaf tin with coconut oil or olive oil and then line the bottom of the tin with some parchment paper.
In a bowl, mash the banana very well until gooey.
In a separate bowl, whisk the eggs and maple syrup until really fluffy and then add the grated courgette and mashed banana and beat thoroughly until completely mixed.
Add the buckwheat flour, baking powder, salt, vanilla extract and cinnamon and combine until the mix is smooth.
Stir through the chopped nuts and pour the mix into the tin.
Bake for 40 minutes until golden on top and then leave to cool on a wrack before turning out.
Serve with almond butter and extra banana 🙂