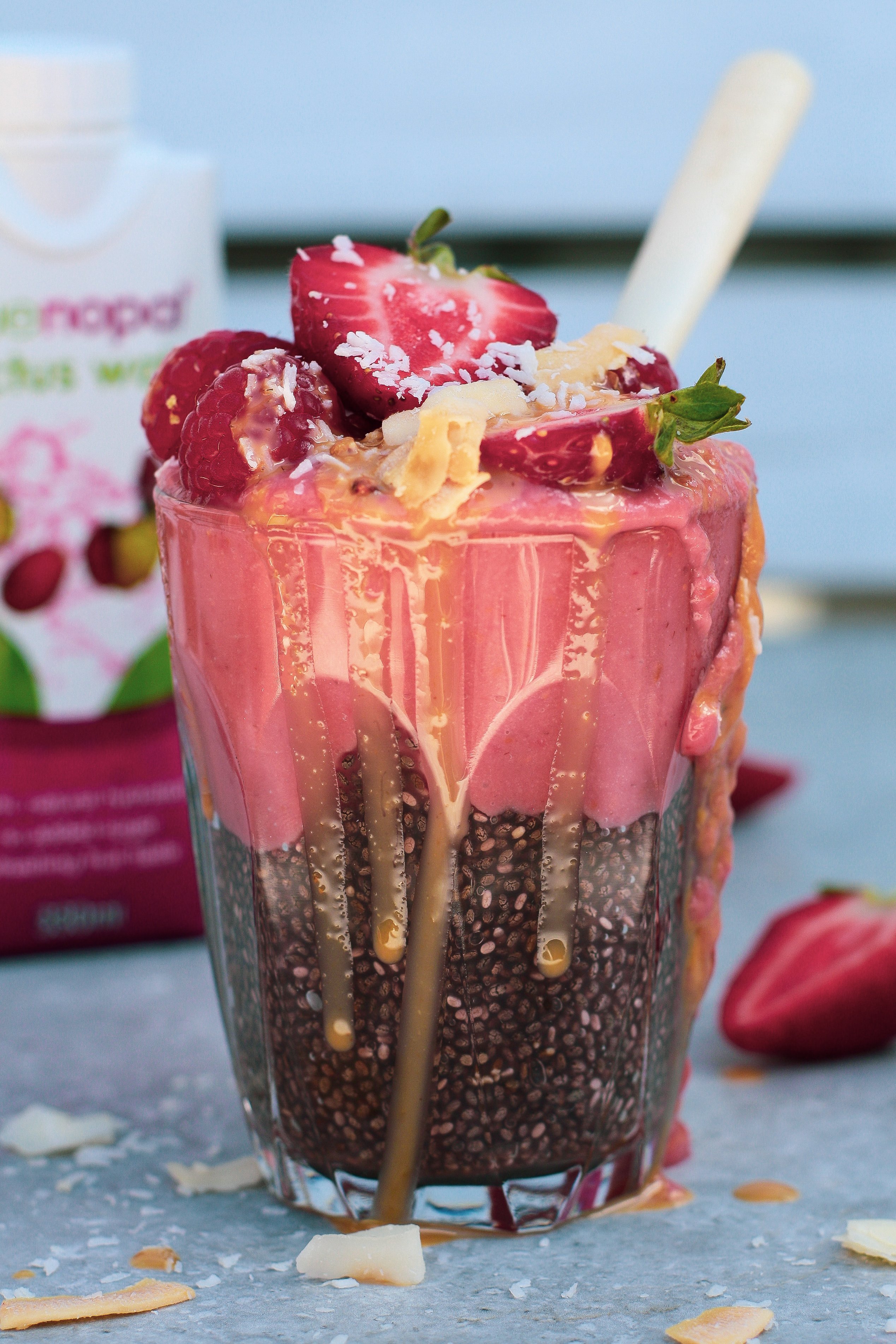 Breakfast is my favourite meal of the day & one I always try to make sure is as balanced as possible, especially if I'm teaching early in the morning. My current lifestyle means I need breakfast to be grab-able when I'm up early & out the house before my brain has even woke up, so this Chia pudding with Raspberry Mousse is perfect for making the night before & grabbing on the way out in the morning. I made this recipe for True Nopal Cactus water which goes amazingly with the Chia Seeds but you could replace this for any juice or milk of your choice.
Serves 1
INGREDIENTS
4 tbsp of chia seeds
300ml @truenopaluk cactus water (or juice or milk of choice)
For the Raspberry Mouse:
1 handful of frozen raspberries
1/2 avocado
1 tbsp maple syrup
splash of cactus water
METHOD
Prep the Chia pudding by simply mixing the ingredients in a bowl, stir thoroughly & leave for 1 hour in fridge.
For the raspberry mouse, blitz ingredients in a blender, add more cactus water if needed.
Once chia pudding has set, spoon into a glass or tupperware and top with raspberry mouse & a drizzling of whatever else you fancy.