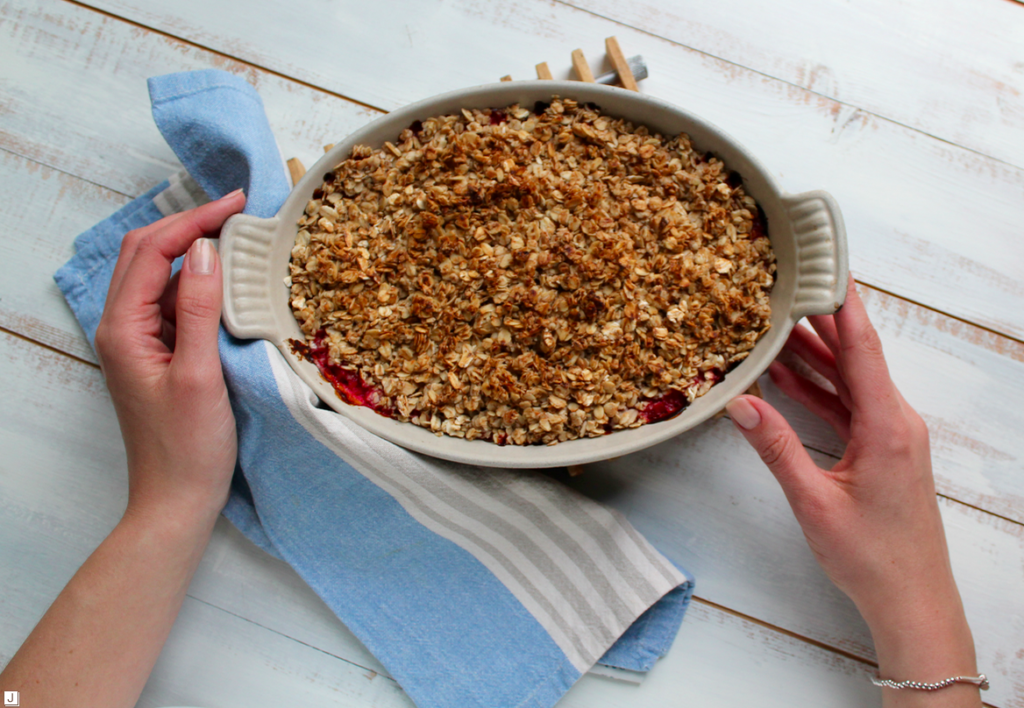 Rhubarb Crumble was always one of my favourite desserts growing up so I was keen to make it now that Rhubarb is in season. I recently made a rhubarb sauce to go with pancakes (recipe here) and fell in love with it all over again.
This dessert is perfect now that the evenings are getting lighter and longer and you crave lighter food as the warmer(ish) months arrive. It's extremely easy to make and is a great refined sugar free alternative to traditional crumble. Whilst I was working in America in 2013 (before my PCOS diagnosis), my friend's mother baked me a 'Rhubarb and Strawberry Cobbler' which I took to my room and consumed the entire thing within the day. So I'm glad I could reprise the affair with a healthy one…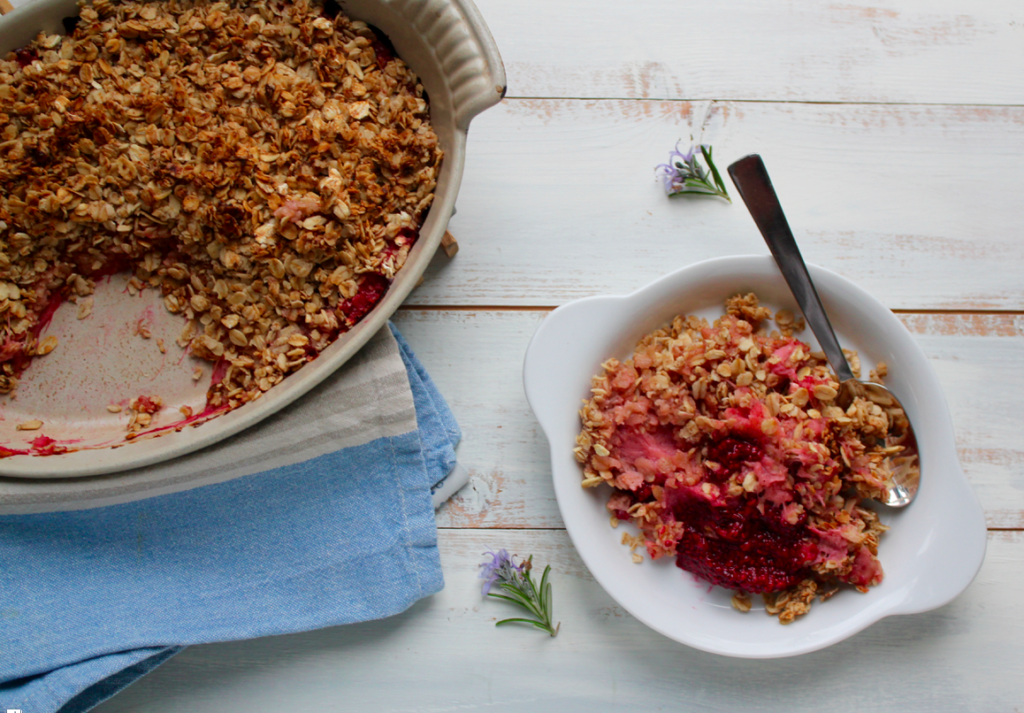 ---
INGREDIENTS
For the base:
50g frozen raspberries
400g rhubarb
1 apple
2 tbsp maple syrup
1/2 inch ginger, chopped
For the crumble:
4 tbsp coconut oil (melted)
2 tbsp maple syrup
1 tsp cinnamon powder
Pinch salt
Handful of chopped pecans
200g rolled oats
METHOD
Pre-heat oven to 180C fan.
Chop the rhubarb into inch length pieces and place in a medium sized sauce pan on a medium heat for about 5 minutes, along with the peeled and chopped apple, stirring occasionally.
Once the rhubarb starts to 'melt', add the frozen raspberries, maple syrup and ginger and stir until all the fruit is soft but not runny, this could take about 10 minutes.
Take off the heat and start to make the crumble topping.
Simply mix all of the ingredients in a mixing bowl and stir until everything is well combined.
Pour the fruit mixture into an oven proof dish and layer with the crumble topping.
Bake for 20 minutes until the crumble layer turns beautifully golden.
Enjoy with banana nice-cream or greek yoghurt!
---