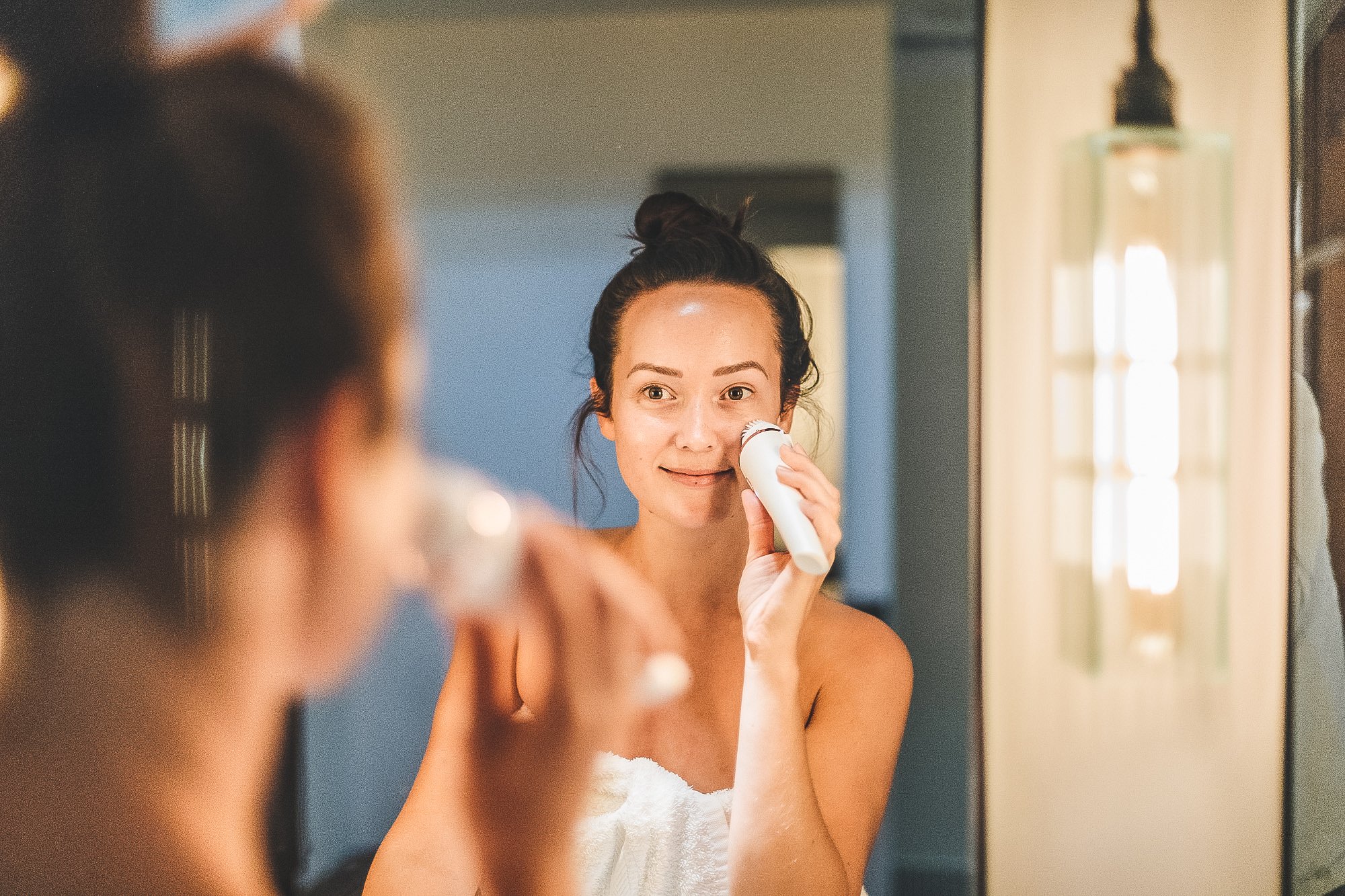 Switching off as a freelancer can be a really hard task to manage & probably one that needs to be at the top of my to-do list. I've been trying to implement a Self-Care Sunday routine recently, which has included saying no to things I really don't want to do, cooking a hearty meal from scratch & enjoying it without interruptions, taking a long walk & also allowing myself time for a proper self-pamper.
Philips very kindly sent me a couple of their new products to accompany my self-care Sunday & I've been using them for a few weeks & absolutely loving them! So here's a little bit more about their gorgeous products:
This little piece of genius is an at home hair removal device which works by sending pulses of light down the hairs to slow down hair regrowth leaving the feeling of continuously smooth & hair-free skin for up to eight weeks. Since being diagnosed with PCOS, I've definitely noticed more hair growth on my body & it's actually been something I've been getting a little down about, so I'm hoping that my excess body hair & the Lumea Prestige will be the best of friends! It's wonderfully easy to use & I've already got a queue of my friends who want me to try it on them too.
It comes with bespoke attachments so that you can effectively treat all parts of your bod- bikini, underarms, face & full body- BRILLIANT! It also has a SmartSkin sensor feature which measures your skin tone to advice the most effective setting for you. And it being cordless speaks volumes to me as I get so inpatient & love to move around whenever I'm giving myself a little pamper or treatment.
My skincare routine has always been pretty basic & I pretty much just use coconut oil & a good cleanser to remove makeup, but I always make sure that I really get into my pores & clean my face as much as I can (without removing too many good oils). The VisaPure Advanced seems to do all the hard work for me- you simply charge it up, lather it with your favourite cleanser & it does the rest. The silky soft bristles (17,000 to be exact) feel like they're giving you a gorgeous facial every single day. It also comes with its own little case, so you can take it on the go, chuck it in your gym bag & use it wherever you are.
You can also change heads & put on the massage head which, those of you who follow me on Instagram & see my daily woes about my TMD (jaw pain), you'll understand my absolute joys of finding a beautiful little device that massages those muscles for me! I've been using it on my face every night before I go to sleep & it has helped massively.
There's also an Anti-Pollution brush head which, when you live in London, is a life saver. It removes 100% of pollution particles & prevents harmful aging effects by using a charcoal sponge centre, alongside the silky soft bristles, to dislodge even the smallest pollution particles from your pores. What a treat!
And if you're on the go, their VisaPure Mini is great to pop in your toiletry bag or gym bag, for on-the-go cleansing.