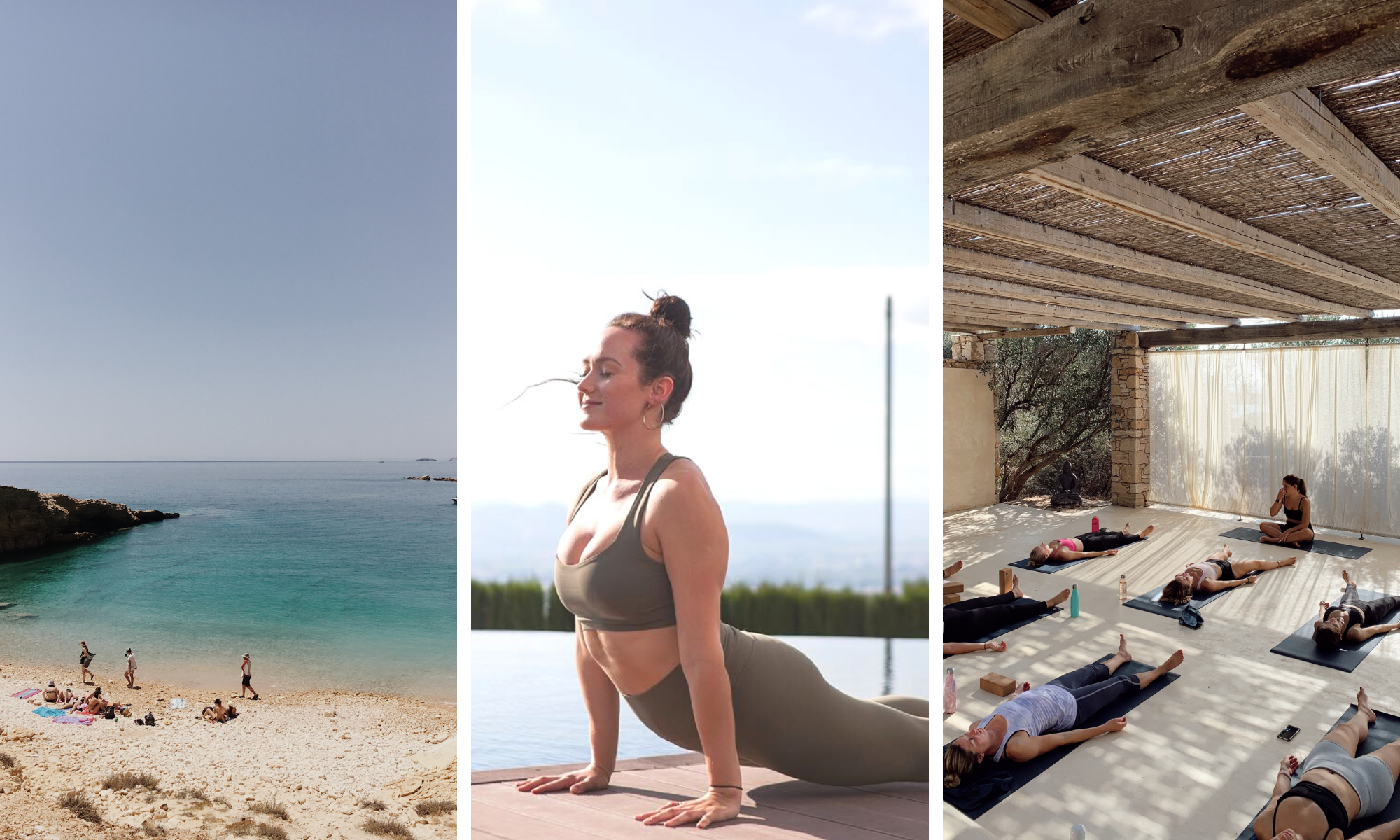 Join me for this very special 'Coming Home' retreat on the tiny and breathtaking greek island of Koufonisia from 27th June – 2nd July 2022. Our bodies are the home for our spirit. The way we nourish and move our body determines the shape of our whole self. This retreat is designed to bring you back to the home of your body. To land you back into the inner vibrations and magic that you hold the key to. A week of finding joy, de-stressing and tuning back into yourself at the tiny paradise of Koufonisia with a good dose of island adventures, Greek inspired food & life by the sea.
WHERE? KOUFONISIA BEACHFRONT VILLAS
The Island Yoga Resort consists of two beachfront villas overlooking one of the most dreamy beaches of the island. The location is ideal to walk everywhere you want and explore! The beach is just 10 minutes away on foot and the town is a beautiful 30 minutes walk. The villas blend harmoniously with the raw landscape of Koufonisia and their large outdoor spaces and patios are ideal for lazy afternoon siestas and reading. The zen atmosphere of the resort is completed with a covered outdoor yogashala and a thai-massage room, both made with natural materials. Click for more images.
COVID-19 | Cleaning & Safety : All villas have acquired the "Health First" certification badge and abide by the official health protocols. Our villas are fully equipped with sanitisers and all high risk areas are daily cleaned and disinfected. Room cleaning is scheduled once during the retreat to avoid frequent interaction of housekeeping staff with guests' personal items. Read more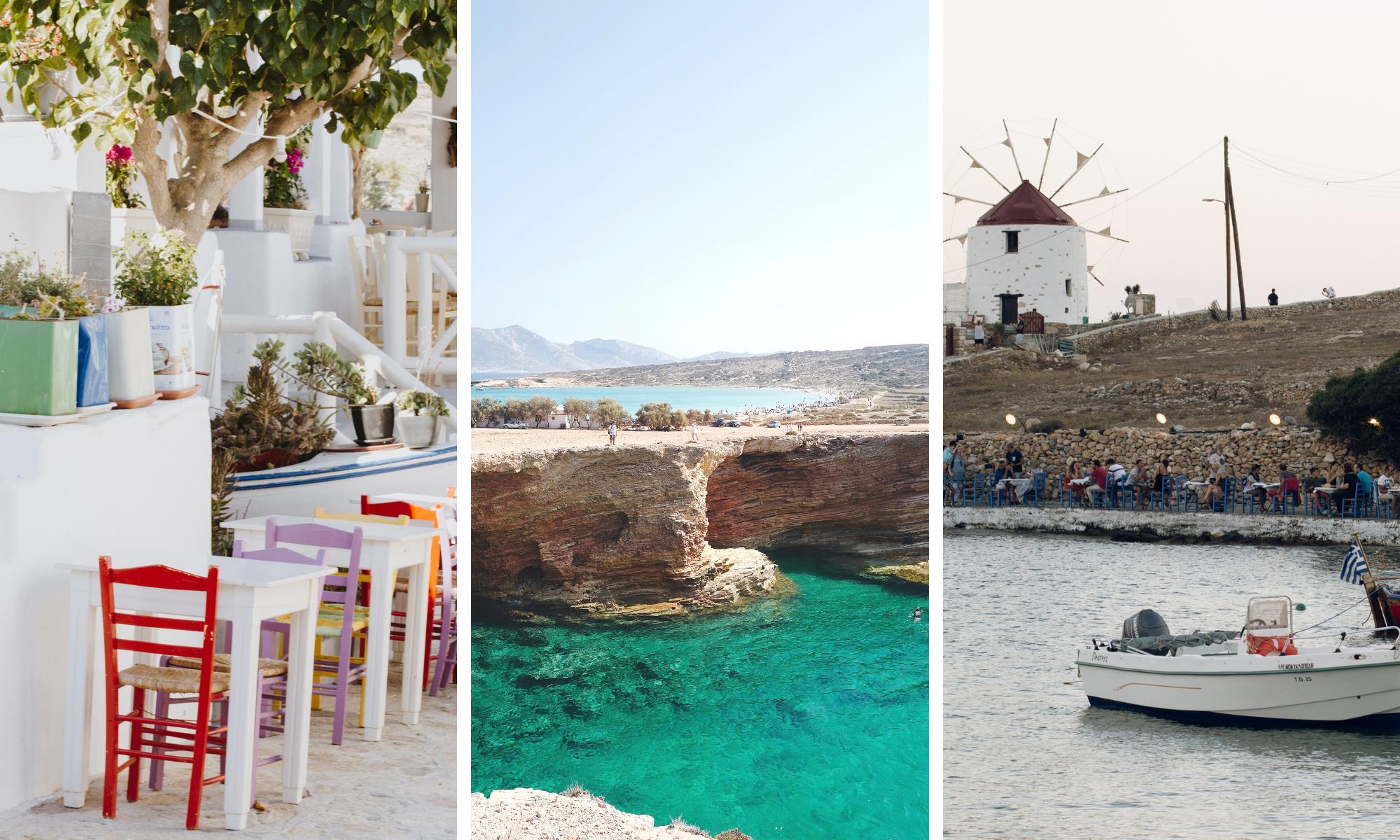 THE ESSENCE OF TRUE FOOD
Our Koufonisia nutrition is a carefully curated blend of island tastes and vegetarian diet catered by our food experts. The team uses the freshest daily produce from Koufonisia and the nearby islands to bring each meal to life. Our aim is to offer not only a yogic food experience to our guests but also a real taste of Greek culture and community that transcends every gathering and food sharing.
COVID-19 | Food & Safety: All meals are buffet-based and will be served by the kitchen personnel who will be following all the personal protection guidelines (mask and gloves). A person of our team will be facilitating the serving process to ensure that it's happening in an orderly manner avoiding a crowded buffet queue.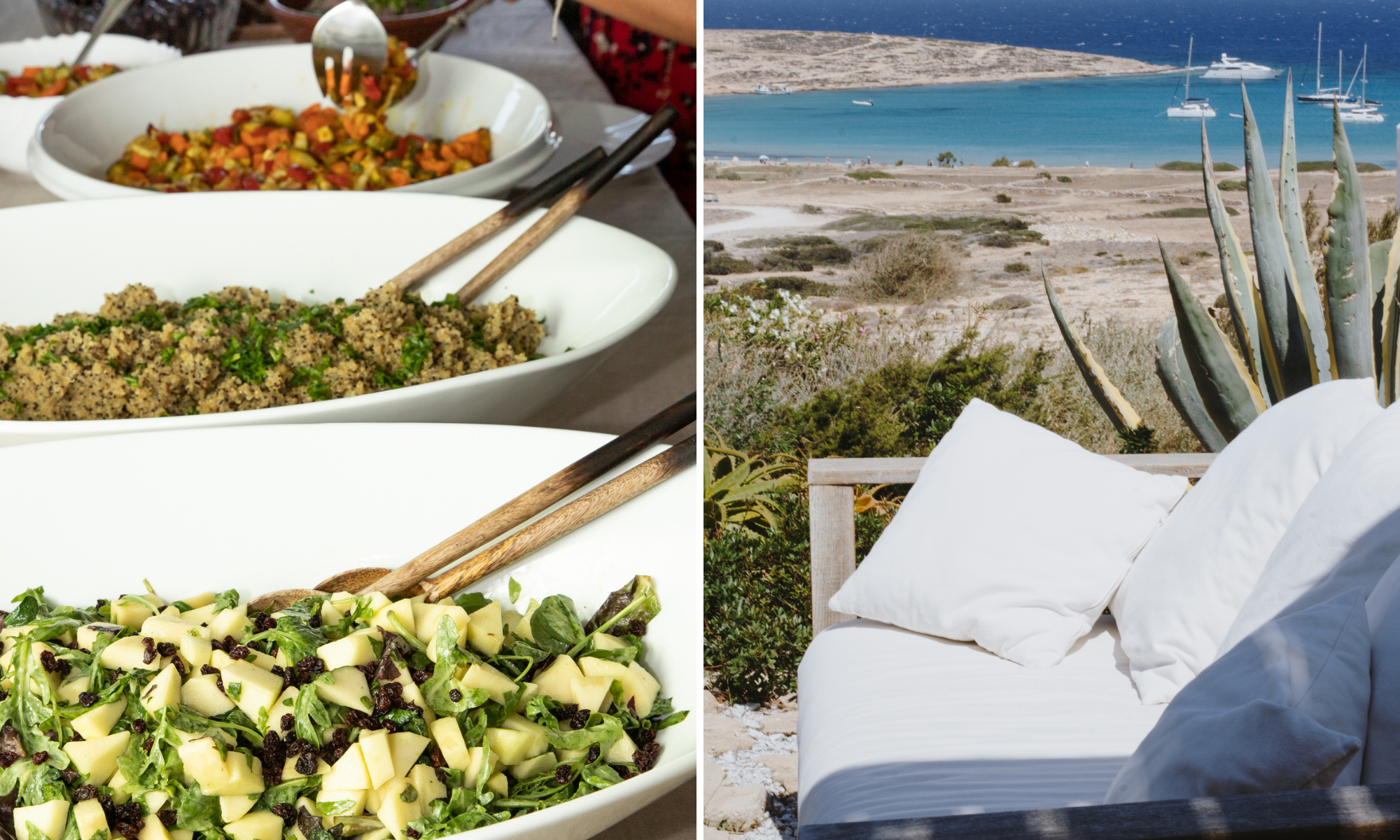 THE RETREAT PRICING INCLUDES
6 island days / 5 nights – accommodation on our beachfront yoga resort

Daily Morning Yoga & Afternoon Masterclasses | The yoga takes place in an outdoor covered yoga shala which is sunlit & easily aired. Each guest will be provided with a Manduka yoga mat which they will keep for the duration of the retreat and be responsible for its cleaning.

Greek-inspired Vegetarian menu including: brunch & dinner | Vegan & gluten free options available

Group pickup from Koufonisia port upon arrival & drop off on departure

Yoga equipment (Manduka mats, straps, blocks, blankets etc)

Greek themed Goodie bags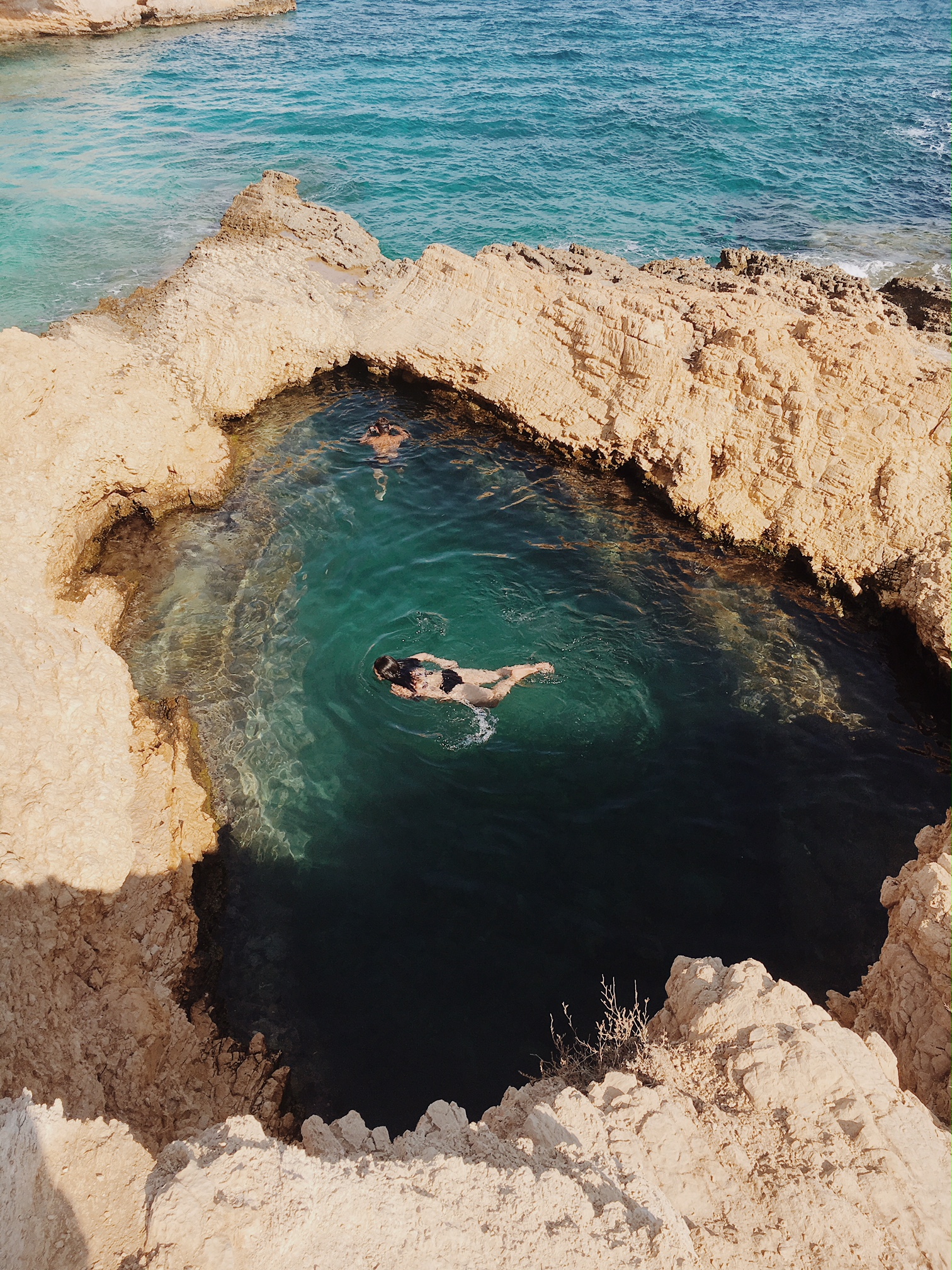 RETREAT ACTIVITIES
Island Hopping Day: A boat day filled with deserted islands, secret beaches & watermelons on board! (subject to weather conditions)
Visit to the picturesque town of Koufonisia & dinner in our favourite fish tavern by the sea (extra cost for dinner)

Beach hike & cliff jumping with stop over at our fave beach bar