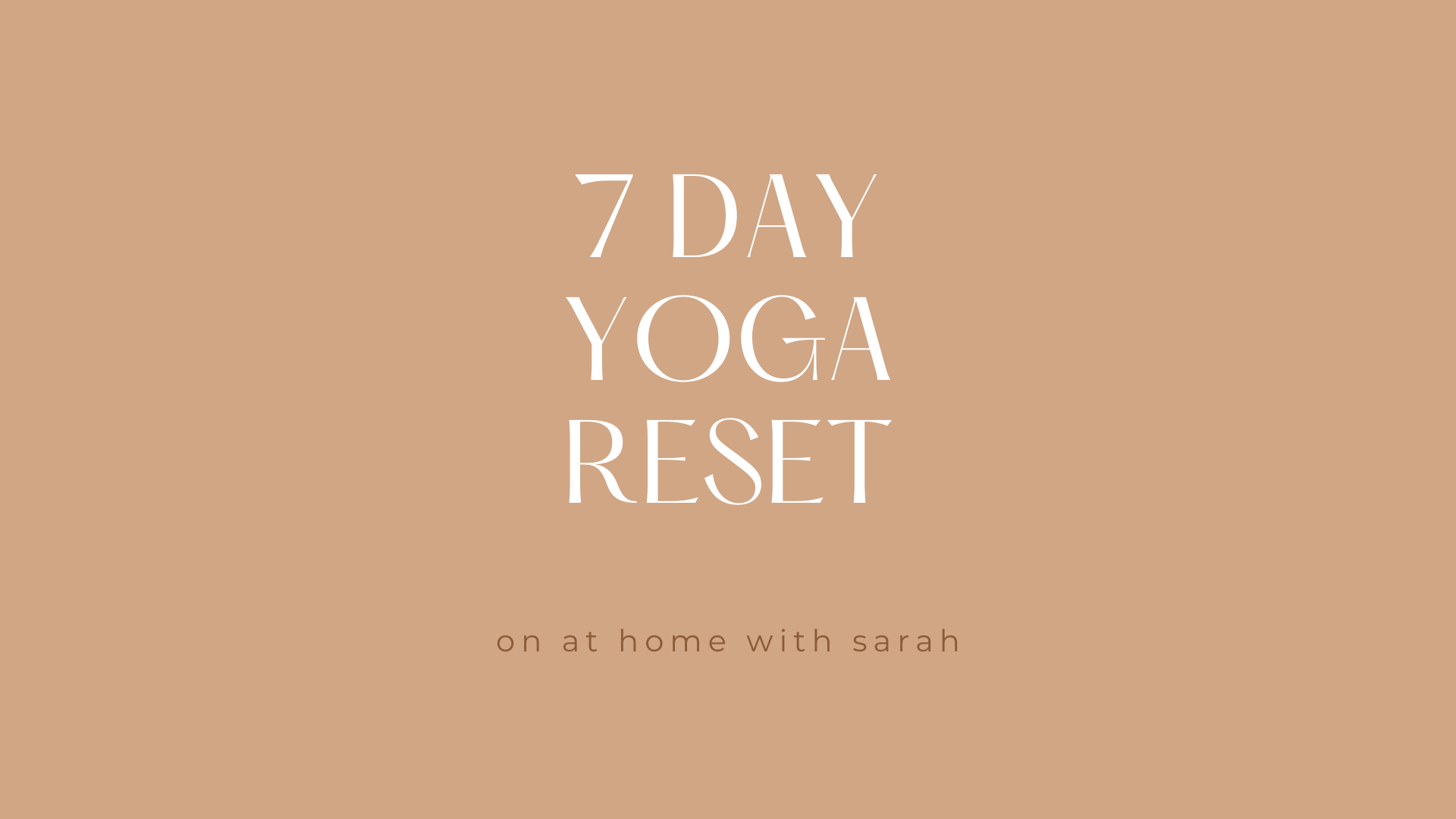 The 7 DAY YOGA RESET is now here on At Home with Sarah and I really hope you can join in for it. A week of re-connection, gratitude, making space for yourself and moving in soothing ways.
This time of year can feel particularly overwhelming, so can we start creating healthy daily rituals for ourselves now, rather than waiting for the new year? So that we can keep that going year round to support ourselves.
What to expect:
Each practice is 20-25 minutes and work around finding daily gratitude and a new mantra whilst gently flowing into the body.
All you need for the week is:
 Something to write on and a pen
Comfy clothes to move in
A space in your home where you can dedicate to your practice for these 7 days… it would be really lovely to make this extra special and somewhere you'll find joy in visiting every day.
Setting aside 25 minutes daily. Make this work for your life- not all of us can do this first thing but create a habit that fits for you.
I really hope you can put yourself first and join for this.
Click here
to join the membership and come home to yourself…