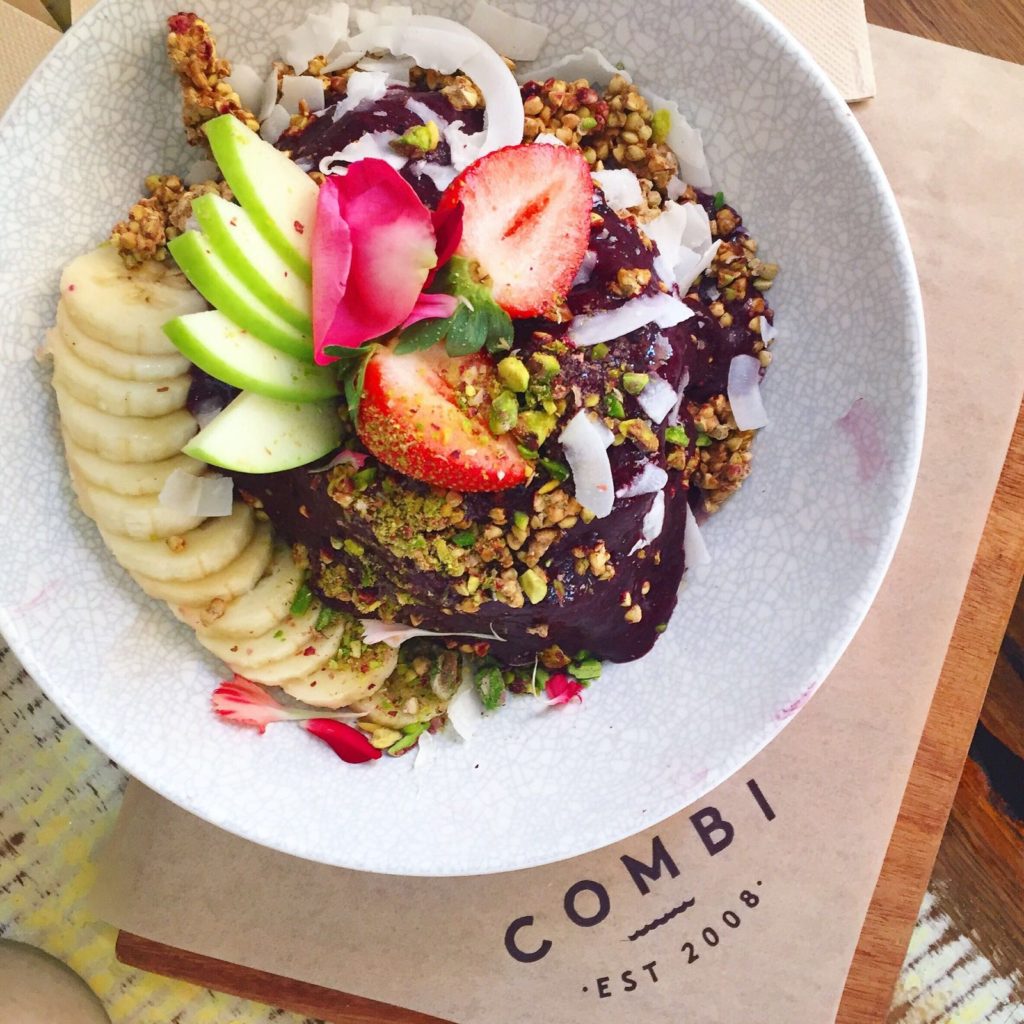 Freshly Snapped aka Jess Moses is an Instagram foodie sensation that I have followed for a long while, admiring her delicious creations and outrageous food photography and who I am now lucky enough to call one of my fabulous friends, after working with her at Deliciously Ella. Jess is a food lover's dream as she galavants around the world snapping the best of the best when it comes to healthy food! I visited Australia last year and was blown away by the healthy lifestyle there and knew I wanted to share some top spots with anyone who was looking to venture down under. Luckily for me, Jess visited this year and did a foodie tour from heaven, visiting the most wonderful places and eating the most delicious food! So here she shares the best of the best in the hipster-loving, coffee-brewing, brunch heaven city of Melbourne…
---
---
TOP HEALTHY BRUNCH SPOTS IN MELBOURNE YOU CAN'T MISS!
By Freshly Snapped
When it comes to food, Melbourne trumps any city I've ever visited! Every café has its own unique and quirky style, uses ingredients in the most innovative ways, spoils you for healthy options and has got food styling down to a tee! When I visited Melbourne in February earlier this year, I was on a serious café hopping mission to see if these ridiculously beautiful Aussie Instagram accounts I'd been following were as good as they seemed. I went far and wide, ended up having three breakfasts a day and may have seriously overdosed on poached eggs, but these places are too good not to shout about!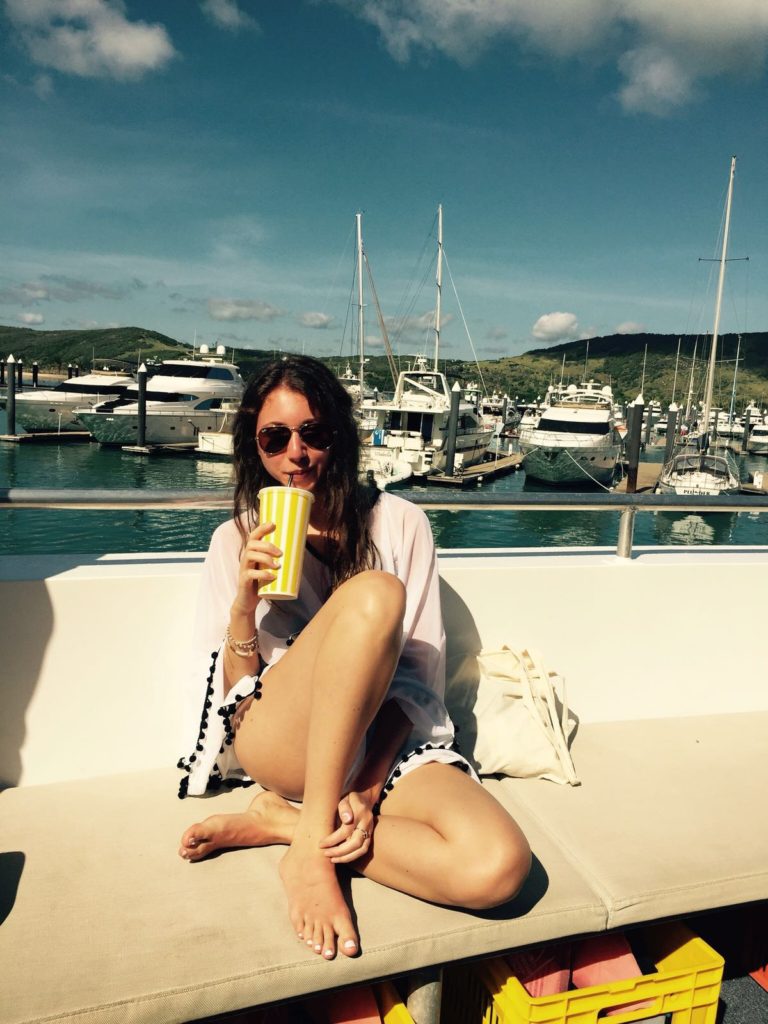 ---
MR MISTER (@mr_mister_cafe) –
(Chapel Street)
Mr Mister café was the first café I visited in Melbs and seriously set the bar high! Think white painted brick walls, cactuses and poached egg quinoa breakfast bowls. This place is perfectly situated on Chapel Street, the home of Melbourne café culture! I ended up getting a big bowl of rainbow quinoa with every nutrient imaginable – broccoli, roasted cauliflower, pomegranate, radish, spinach, mango and two perfectly poached eggs (with a ridiculous organic orange yolkporn situation!) We also enjoyed the breakfast board which included bircher muesli with fresh berries, pistachios and toasted coconut chips, plus a slice of sesame seed toast and smashed avo (no brekkie is complete without it!)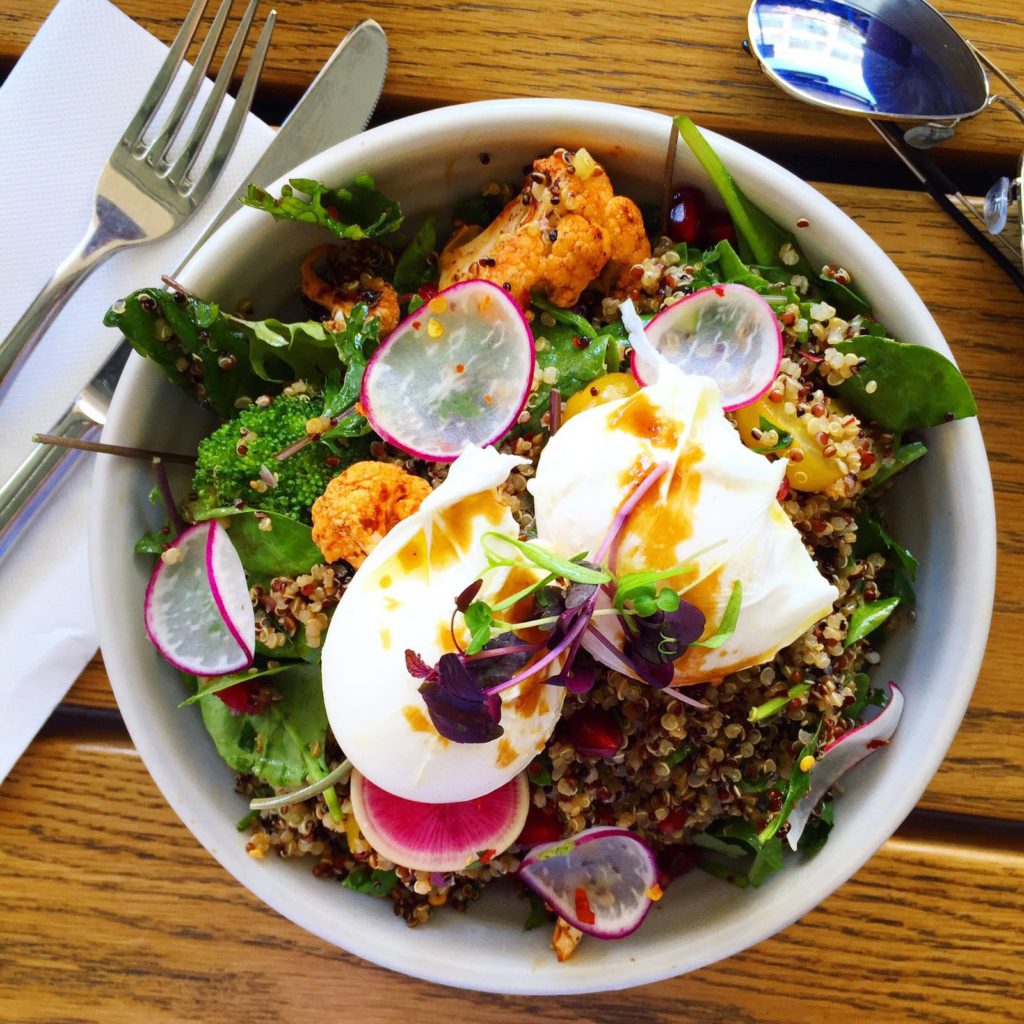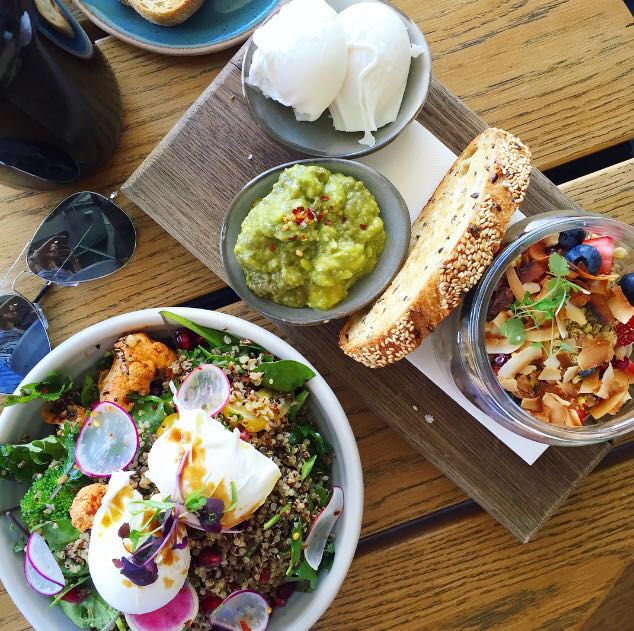 ---
COMBI (@wearecombi) –
(Elwood)

Combi has been on my wish list for far too long, so it was an absolute dream to finally visit. It seriously brings you back to beach shack days with its wooden panel walls, colourful graffiti and summer vibes. The dragon fruit and acai bowls were topped with tropical fruits, buckwheat granola and edible flowers, it was almost too beautiful to eat (but obviously we devoured it). I was jumping for joy when the waitress offered me a free peanut butter cup smoothie as they had made one too many – it was literally dessert in a cup! Everything is made fresh, using organic and raw ingredients – it makes healthy eating the coolest kid on the block!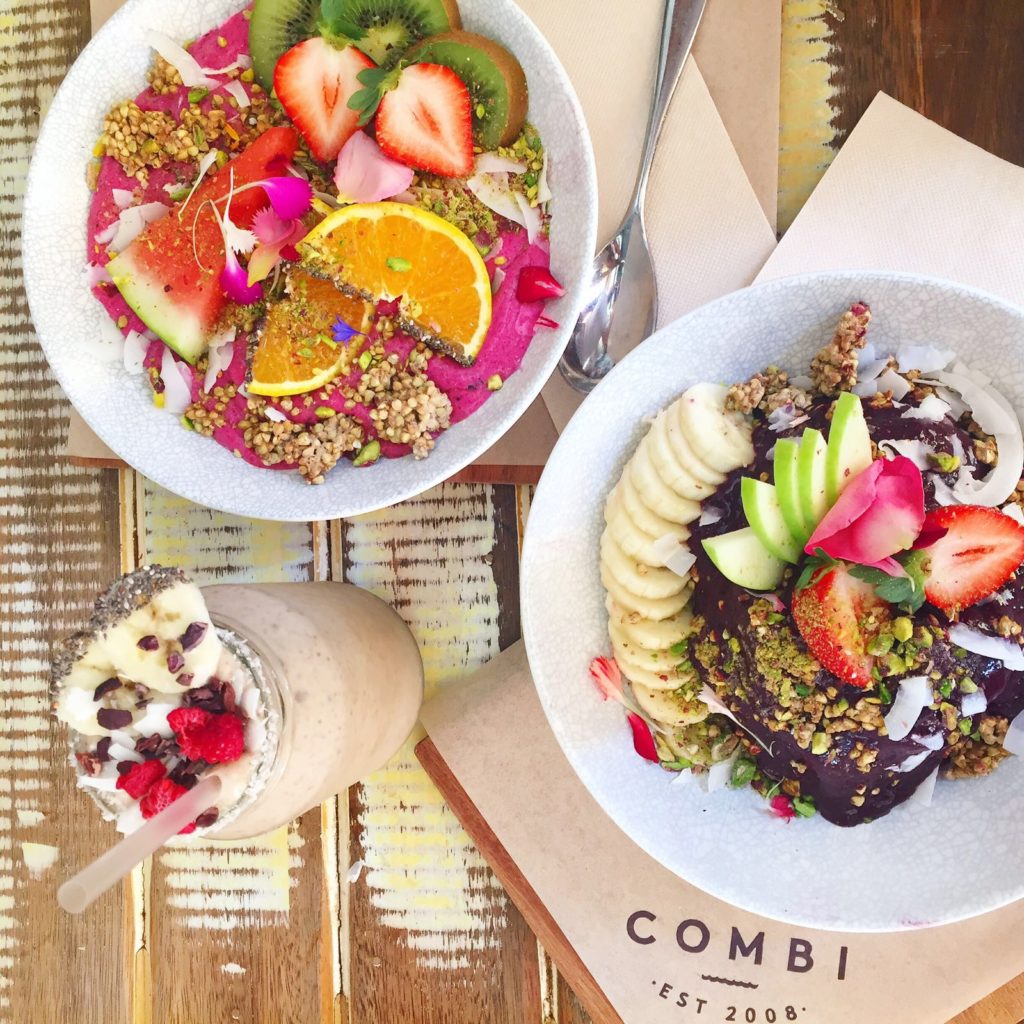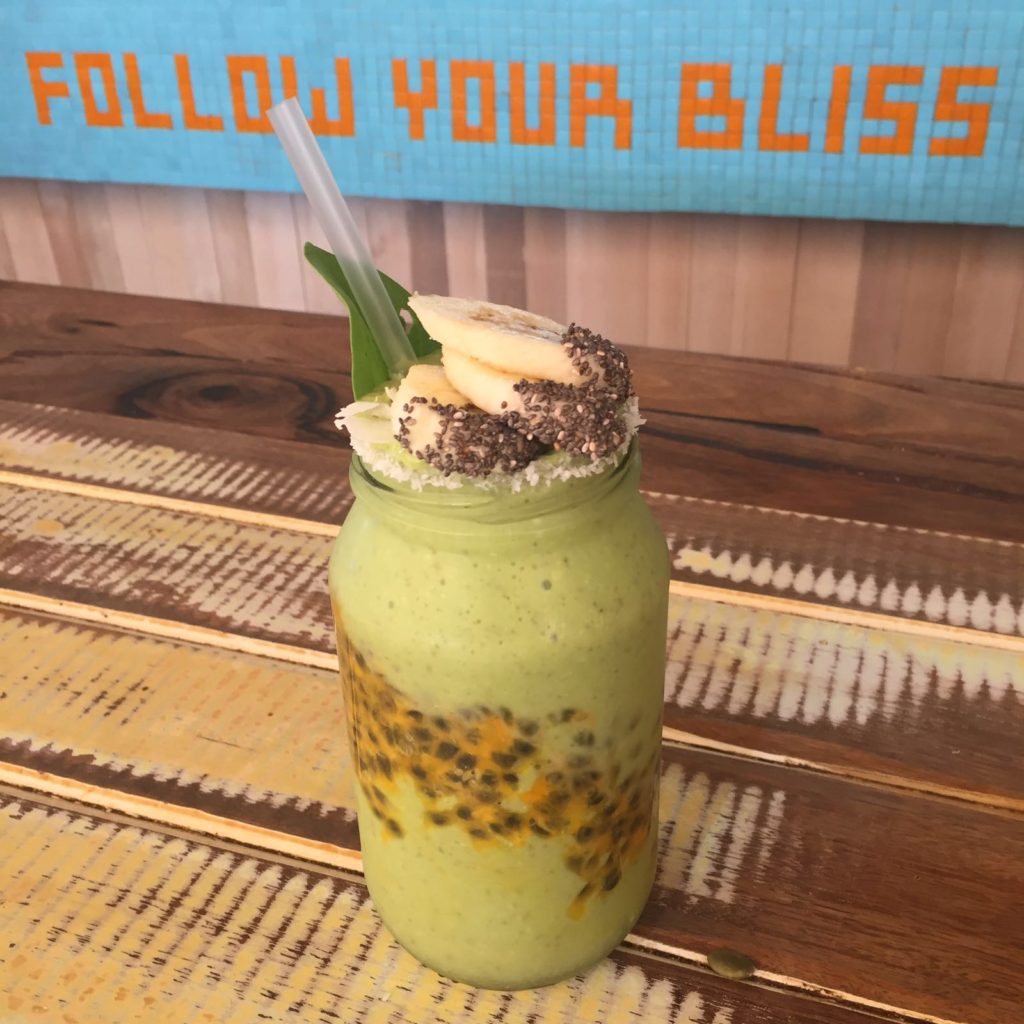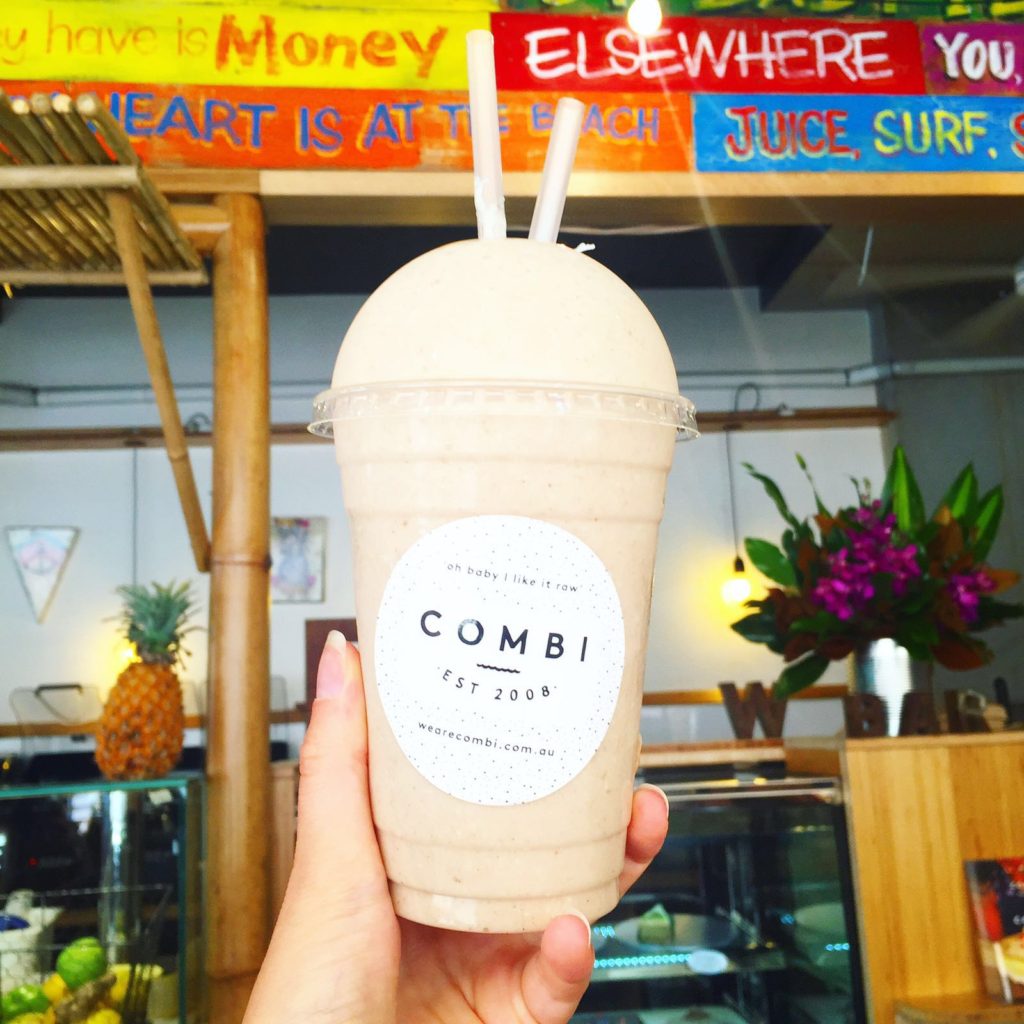 ---
DARLING CAFÉ (@darlingcafe) –
(South Yarra)
Talk about chic! This place is seriously beautiful with its white marble counter tops, gold wooden tables and aqua blue coffee cups – you'll be in Instagram heaven! Their veggie breakfast comes with poached eggs on toast, sautéed kale, mushies, grilled tomato, avo and some sneaky chips, AND you can add all the sides imaginable. Plus when their dragon fruit and mango smoothie looks like a rainbow, you know you're winning! ps The peanut butter hot choc was a dream (demolished far too quickly to snap!)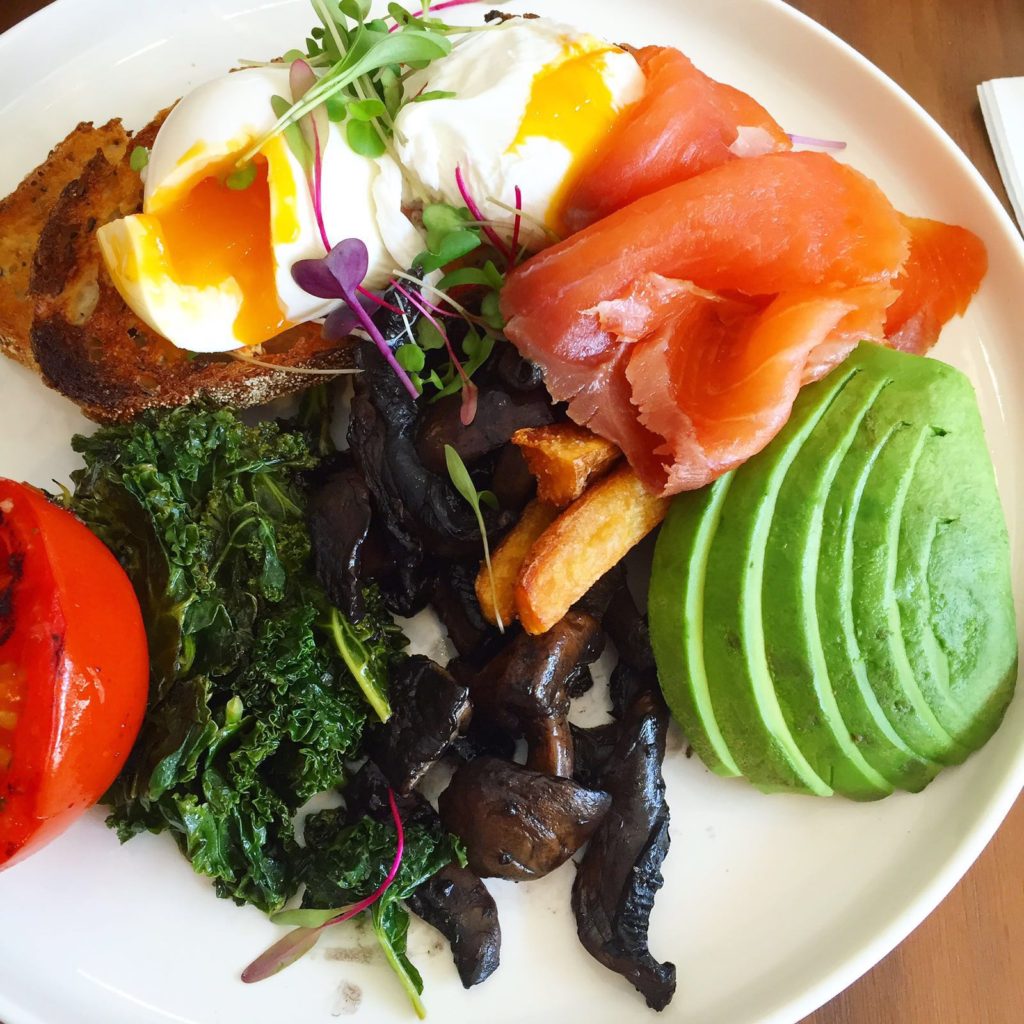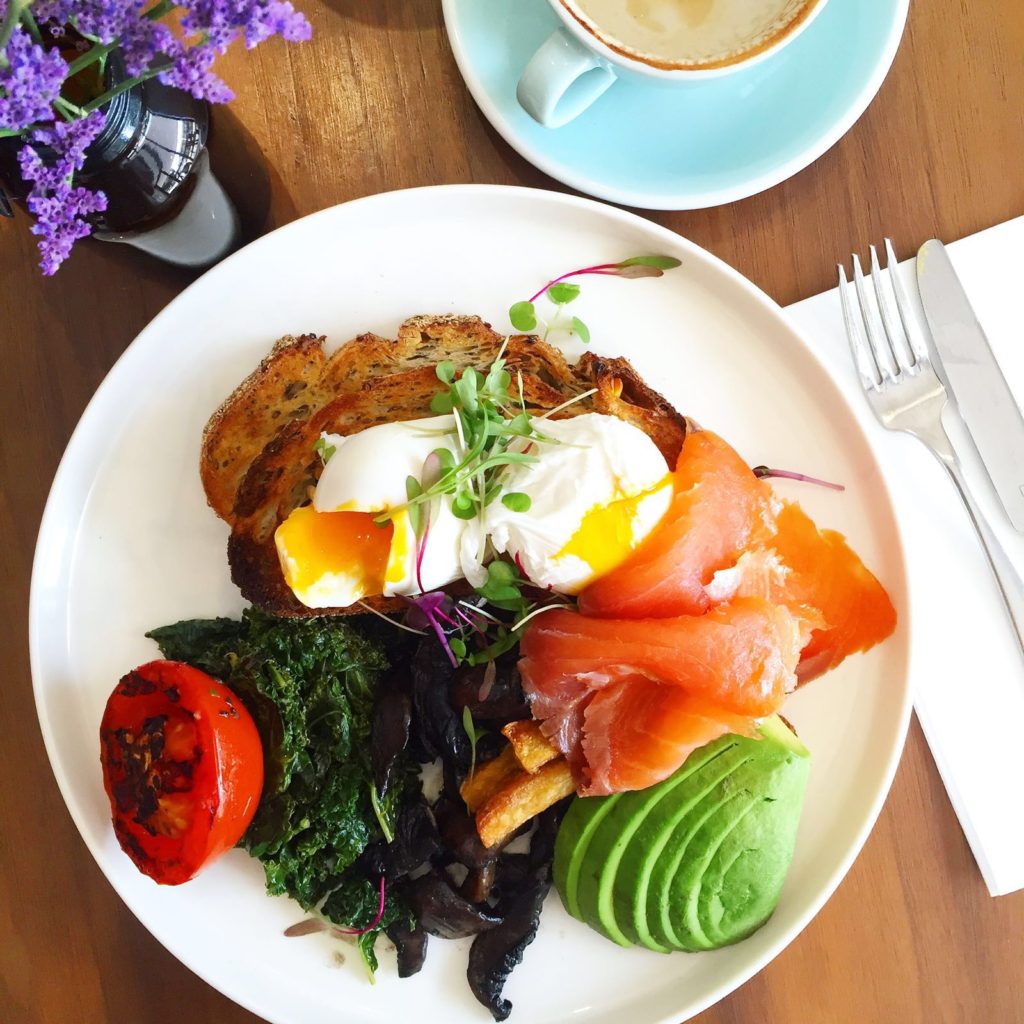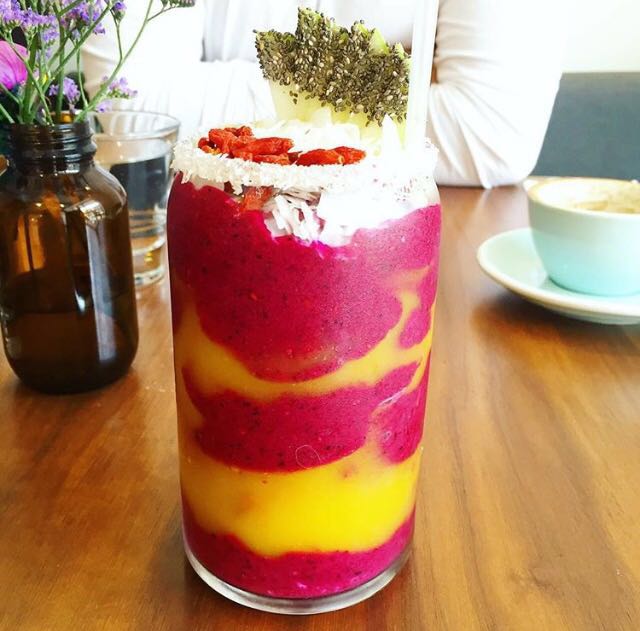 ---
TALL TIMBER (@tall_timber) –
(Prahran)
I definitely made a regular appearance at this place and think I tried about 90% of their menu! They really know how to make veggies exciting. Whether you go for the roasted cauliflower with quinoa, poached eggs and sweet potato hummus, the chia pudding with caramelised banana, the roasted pumpkin bruschetta with poached eggs, the stuffed mushrooms, or the sautéed kale with almond, feta and dukkah eggs – you'll definitely leave a happy bunny! Plus their outdoor seating has a mini veggie and herb garden in the middle – talk about fresh!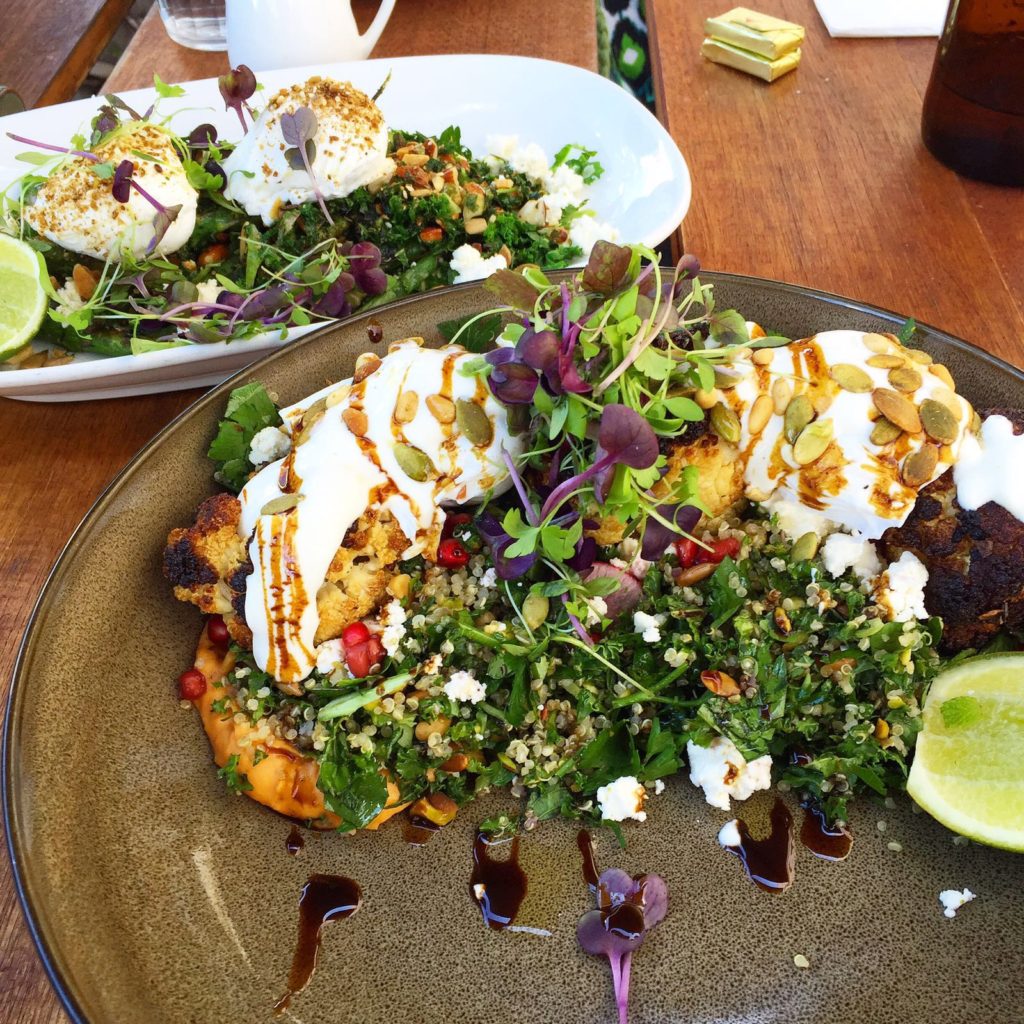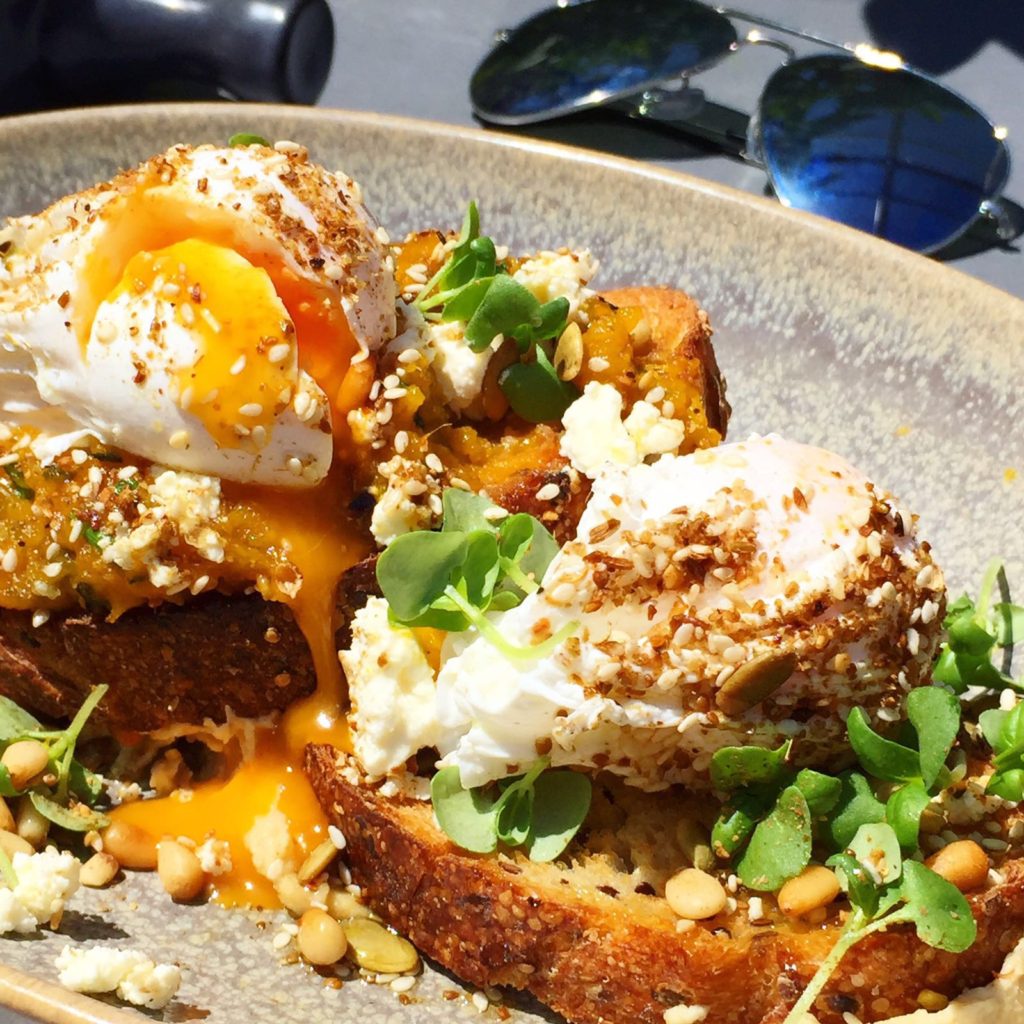 ---
GLOVERS STATION – (@gloverstation) –
(North Caulfield)
This brunch spot was my local, situated in the heart of North Caulfield. Although it's not central, their menu for sure makes it worth it! Its historic Tudor garage vibes definitely sets its unique personality. With the fluffiest scrambled eggs, biggest avocados and friendliest staff, this place seriously knows how to satisfy!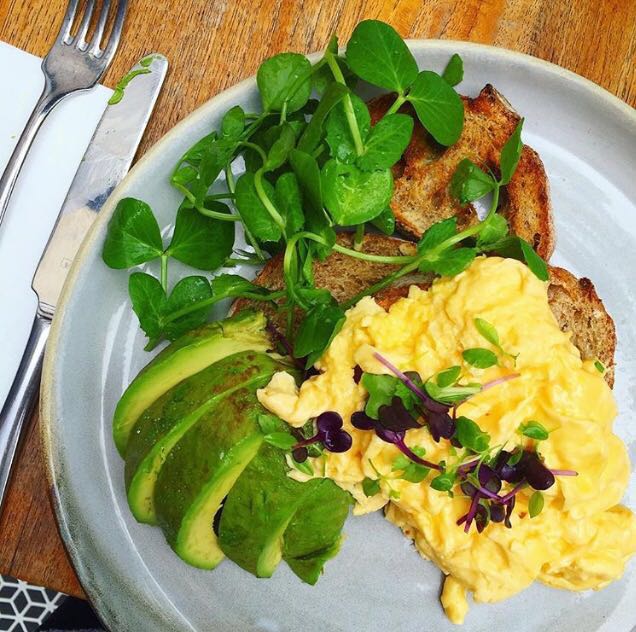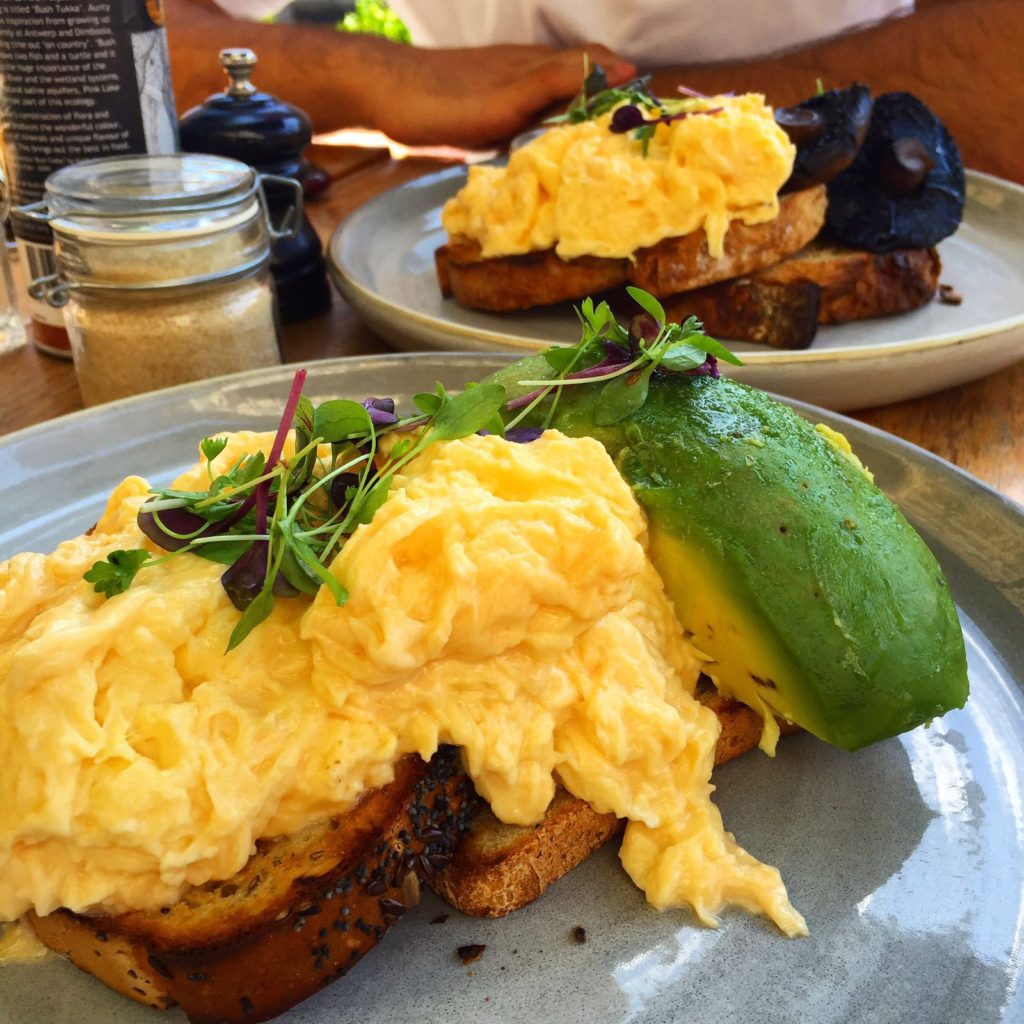 ---
TOP PADDOCK – (@toppaddock) –
(Richmond)
Top Paddock is winning when it comes to food styling! Each dish is bursting with colour. The heirloom carrots with pistachios, mint, fennel, goats cheese and poached eggs is defo my top recommendation. Plus you can't go without having tried their famous blueberry and ricotta hot cakes – fluffy, golden and sweet, these are literally melt-in-your-mouth heaven!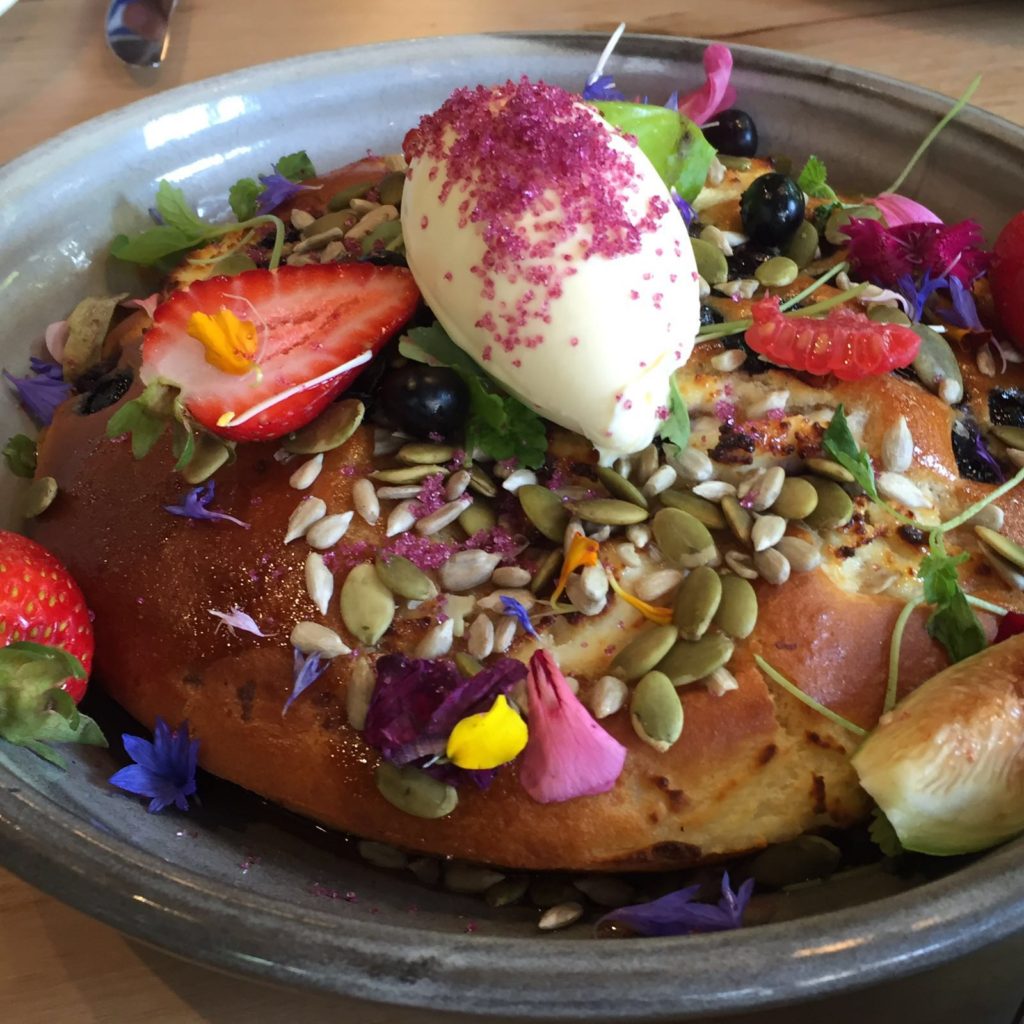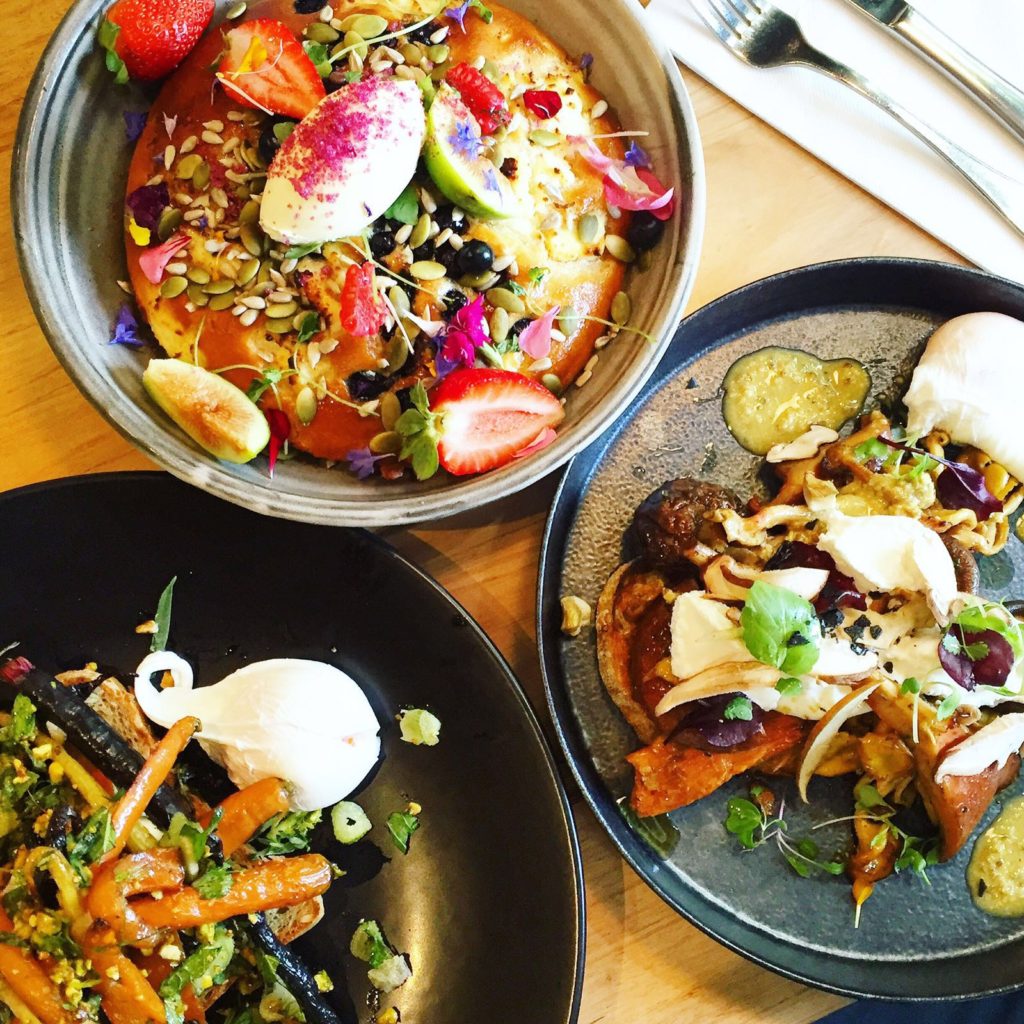 ---
CAFÉ CLAREMONT – (@cafeclaremont) –
(Malvern)
If you're looking for something with a little edge, you need to try this Middle Eastern inspired café. Bursting with spice, the Middle Eastern spin on brunch will add the best addition to your café hopping adventures. The poached eggs on toast with grilled asparagus, kale, dried cranberries, dukkah and toasted seeds was a perfectly balanced meal enjoyed in their beautiful little courtyard!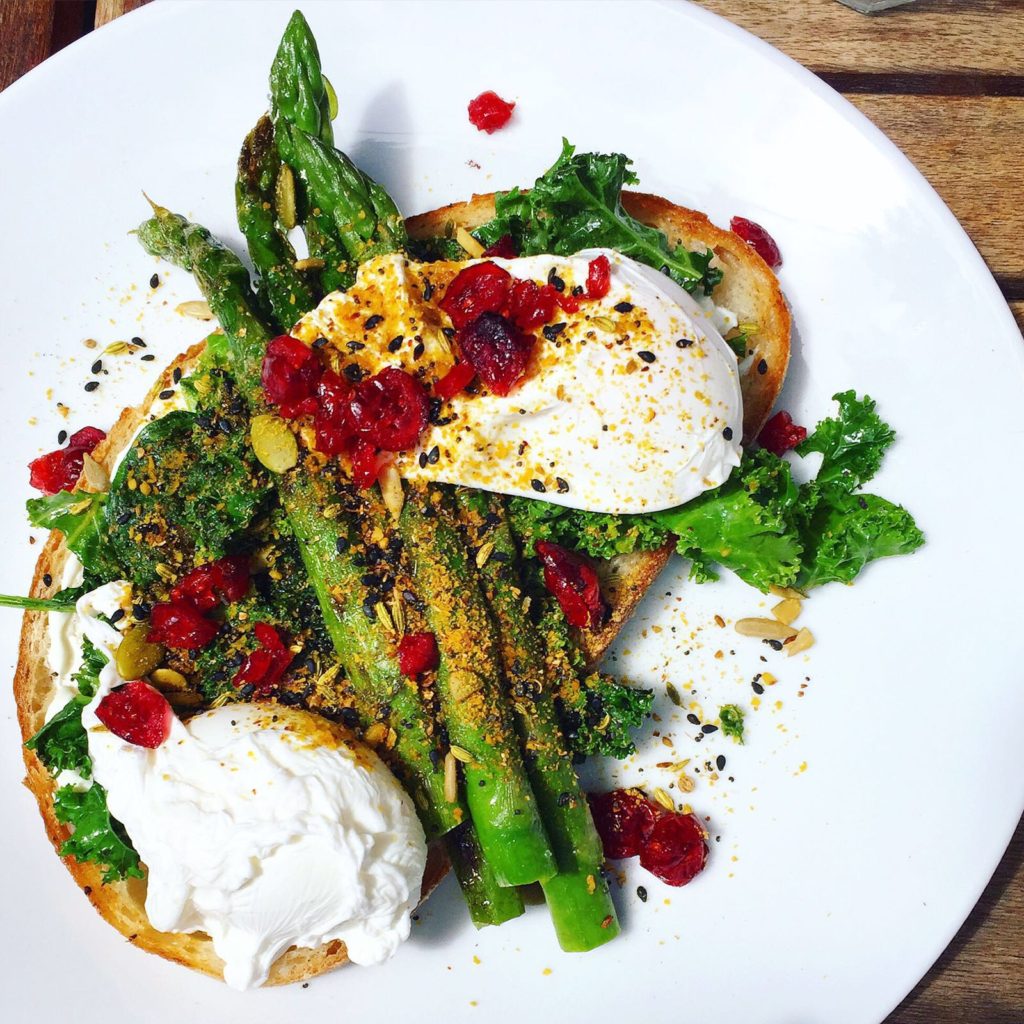 ---
 THE GLASS DEN – (@theglassden) –
(Coburg)
If you ever find yourself all the way out in Coburg, you have to give this gem a try! It's got the whole distressed wood, bright light, mason jar vibes going on – everything you could ever want in an Instagrammable café really! Think smashed avo on toast with halloumi, bircher muesli with yummy toppings I don't even know, and almond meal and coconut hotcakes! They even have macadamia nut milk options – dreamy!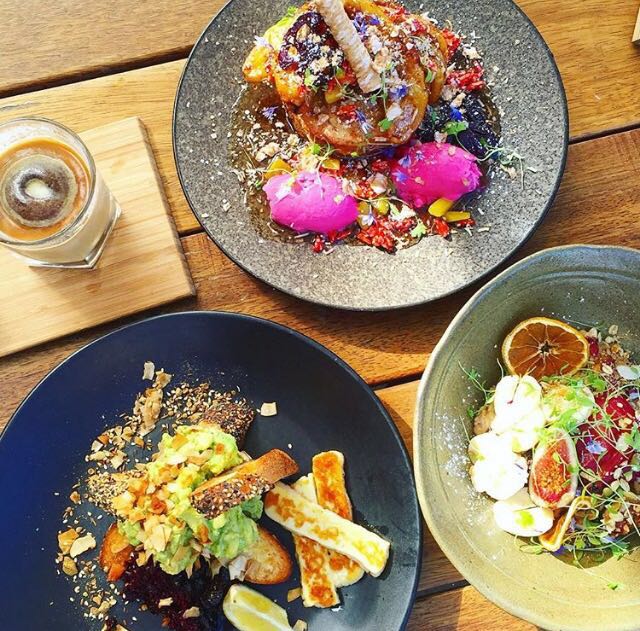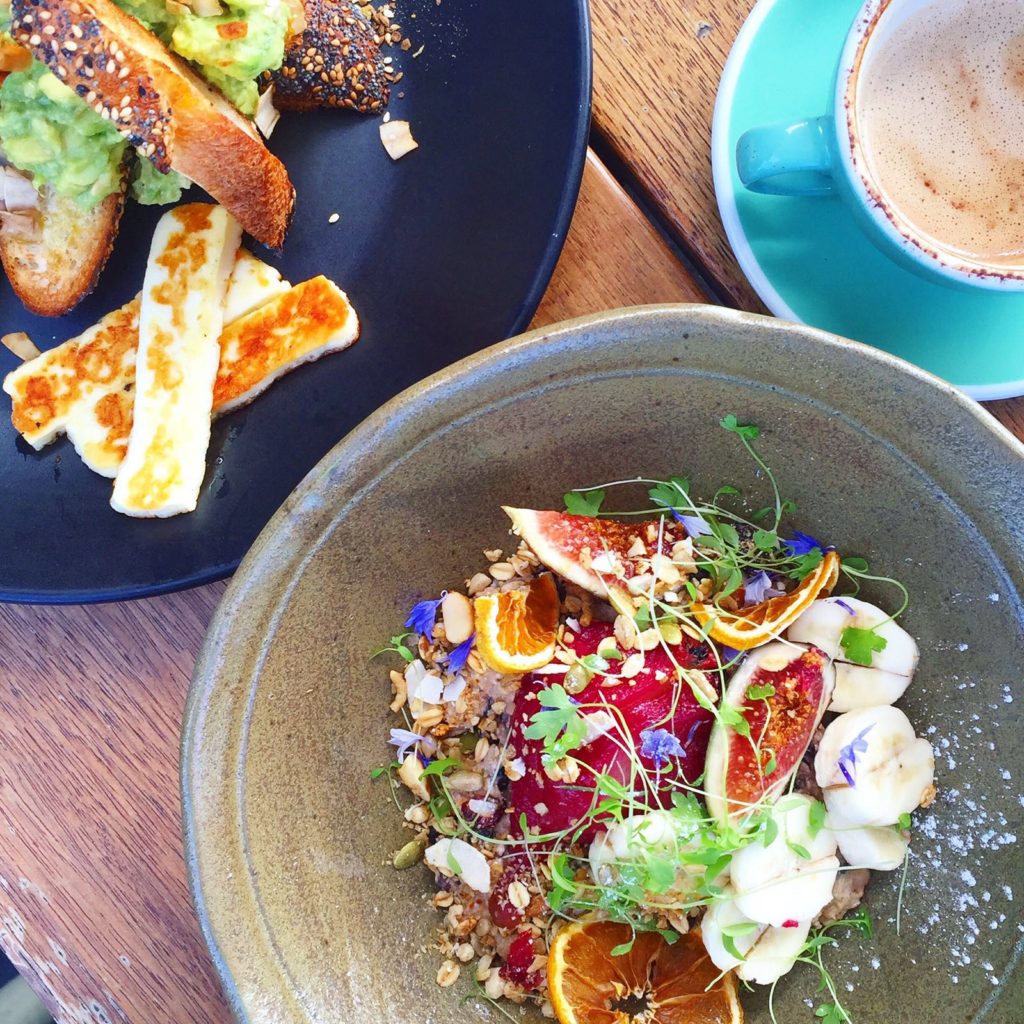 ---
---
If you're not following Jess on Instragram already, I would highly recommend that you do @freshlysnapped and you will be endlessly drooling for days! And if you're planning on a trip to Australia and Melbourne then share you excitement with us and leave a comment!
Happy Brunching you lovely bunch! 🙂