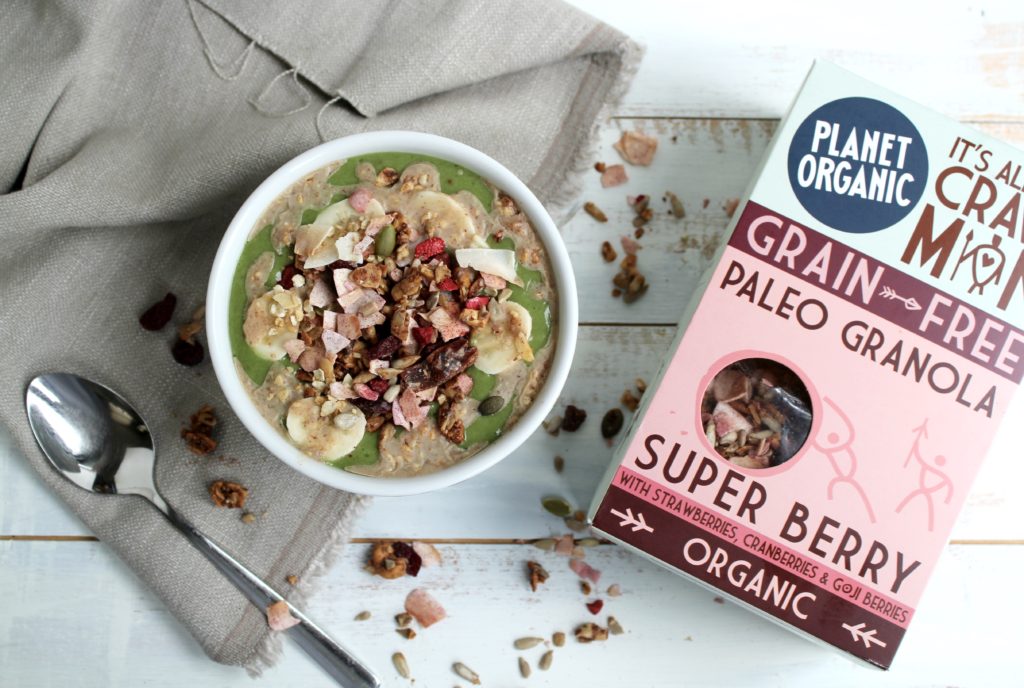 Granola has to be one of my favourite breakfasts, snacks or any time of the day meal! I have actually become completely obsessed with it and think about it 70% of the time (it's okay, I acknowledge I'm weird). Ever since I started making my own, I have really come to appreciate how great a sugar free granola can be (as well as incredibly easy to make) and when I see the majority of granolas in shops, it hurts my soul to see how much sugar and other nasties is packed in to them!
Now I wouldn't really say I live by a particular way of eating, I've never really seen the importance of only eating certain things and my only real issue is with sugar and dairy. But when I tried the Planet Organic Paleo Granola, I could definitely accept a Paleo breakfast! If you haven't heard of 'Paleo', it works along the lines of eating like cavemen would; so no sugar, no grains and lots of meat and veg!
---
SMOOTHIE BOWL RECIPE
Ingredients:
1/2 an avocado
1/2 frozen banana
1/3 of a cucumber
handful of spinach
1 tbsp peanut butter
1 tsp wheatgrass powder (optional)
1 date
1/2 cup plant based milk (I used brown rice)
Method:
Bung everything into a high speed blender or nutribullet and blitz until smooth and creamy!
You may need to add a splash of water if it's too thick.
Top with your favourite Planet Organic Granola and a drizzle of peanut butter and enjoy!
---
Planet Organic's series of delicious Granola's come in a variety of flavours which are:
Sweet Greens which is oozing with green goodness such as spirulina, wheatgrass and barley grass.
Chocolate Bliss: my personal favourite as I love all things chocolatey, smothered in cacao powder and teamed with a selection of delicious nuts and seeds.
Caramel Apple Pie which is subtly sweetened with the powerhouse of lucuma and dried apple.
Super Berry with strawberries, goji berries and dried cranberries.
Tropical twist which is best enjoyed on a beach, preferably with a fresh pineapple 😉
Granola is one of my favourite foods purely because of it's versatility. You can pretty much top anything with granola, from smoothies to porridge, yoghurts to salads, or you can just get a bowl and dig in!
---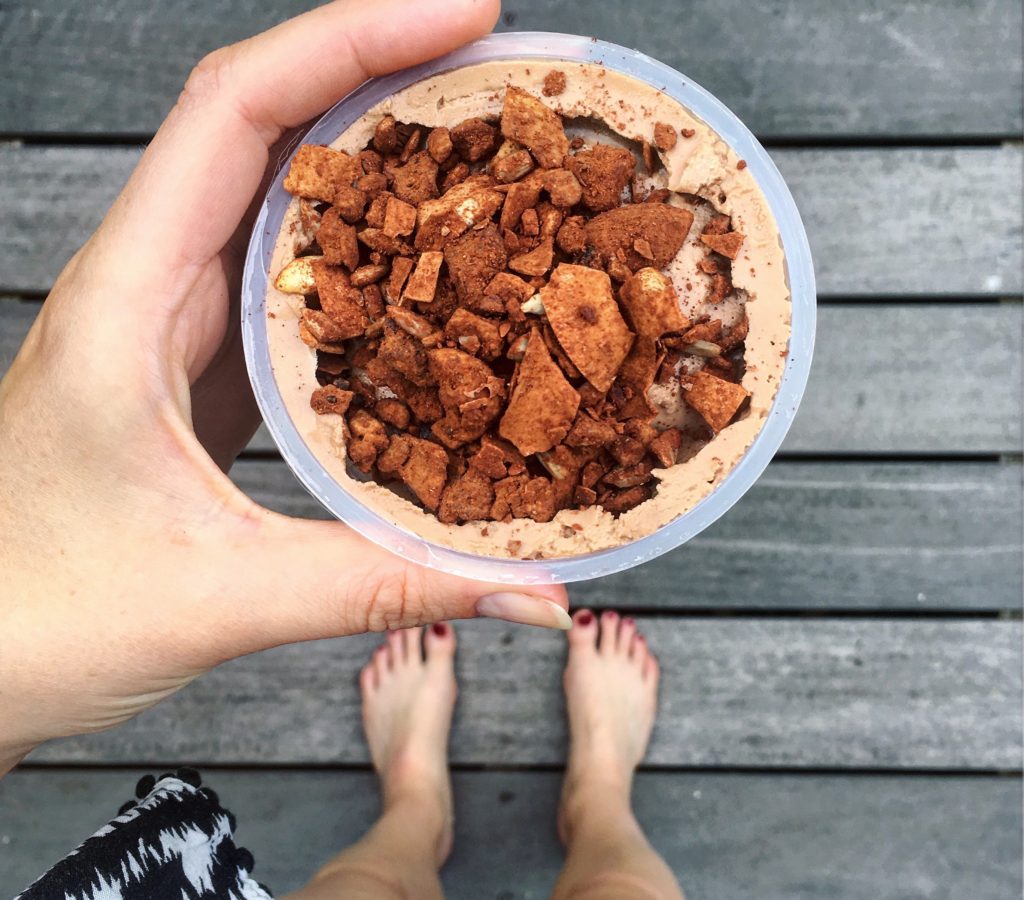 If you're also interested in making your own granola, my recipe is absolutely to die for!
---