As you may have seen previously on my blog, last October I was told by my cardiologist that I could stop taking my medication for my heart due to my diet having done all the hard work for me and lowering my blood pressure naturally (thank you Chia seeds). This was a huge moment for me and one I will continue to be so proud of! It was the first time I'd ever really considered nutrition as medicine. I mean, I know I've been aiming to heal my body of the symptoms of PCOS through diet, but it never really occurred to me what else it could be aiding.
At the tender age of 15, I was diagnosed with a heart condition which I had to have 3 lots of surgery on and was told that I would be on medication for the rest of my life. This never seemed like an issue to me at the time and I was always excited by hospital visits and having something that made me different from other people. However, my views on this changed the moment I was told I wouldn't have to rely on a daily pill to make me well forever. Okay, so it was vital that I was on that medication at the time and I am so grateful to have had access to it, but recently I have been thinking a lot about all of the medication we mindlessly clog our bodies with…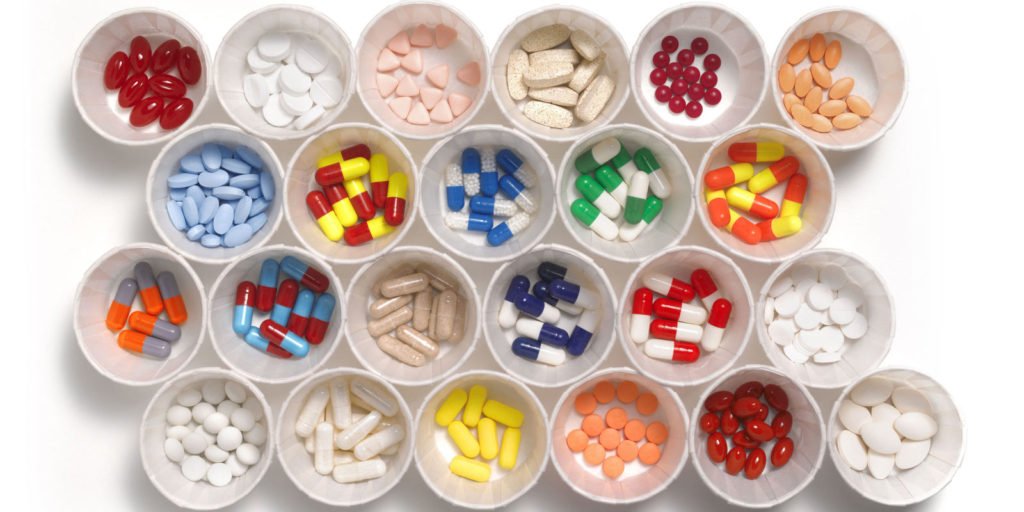 PAINKILLERS:
It is so easy to feel a headache coming on and pop two pain killers before your brain has even processed the action, but shouldn't we be listening to our bodies and wondering why this headache has hit us? We need to be in tune with our bodies and suss out just what they are asking of us. Whenever I feel a headache coming on, I instantly drink about a litre of water (no joke, I'm a water fiend). If it hasn't passed after that then I either take a walk or do some yoga, paying particular attention to my breathing. I try everything under the sun before I give into pain killers and admittedly, yes, sometimes they are the best option and are important in allowing our bodies to heal, but I urge you to think about what might have brought this headache or pain on. Is it your body's cry for help? Are you dehydrated? Are you stressed? Does your body need a good stretch? Feed your body with good nutrients, good thoughts and good breaths before pounding your body with pills that are covered in all sorts of sugary, brightly coloured substances. You'd be surprised how quickly you can turn that hurting head into a happy one (Sorry for the cringe).
---

ANTIHISTAMINES:
It's Spring in England, which means one thing… HAYFEVER! This old chestnut is one I suffer from every single year and as I am starting to bring awareness to what I'm putting in my body, it's a tough game to play. Ultimately, antihistamines work. We know they do otherwise we wouldn't rely on them so heavily, but I have been turning to other natural remedies this year to stop this popping of pills. Organic Burst recently did a post on how to combat your symptoms naturally, which you should all have a read of: (find the link here), so I instantly upped my chlorella (a green micro-algae) and acai berry intake and have actually seen massive improvements to my symptoms! I also use Vapour rub under my nose to stop the pollen getting up, which is a great, natural aid.
---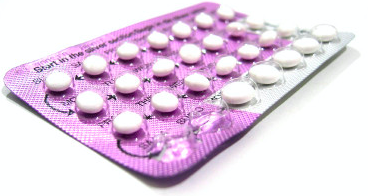 "THE PILL":
Now this is a tricky topic and one I am still researching heavily in order to make myself medication free. At the end of last year, I approached my doctor about my PCOS symptoms again and to check all was in check in my baby making station. Having previously taken myself off a contraceptive pill out of pure fear of what it was doing to my body, my doctor suggested putting me on Yasmin to manage my periods (sorry men, you weren't warned but it happens to around 50% of humans). I was sceptical to throwing some extra hormones in my body and seeing how it coped but I gave it a go with an added bonus of my bras no longer fitting me and regular, controlled periods that arrived exactly on time, so it appeared to be working fine for me.
However, during my last month on the pill (I was advised to take for 3 months and then break for a week), I started to feel overwhelmingly exhausted and run down. I spent the best part of a week sleeping at any given opportunity and whenever I tried to exercise, my body just wouldn't recover properly and I'd end up taking 4 days in between workouts to recover. On the week before my period was due, I suddenly had an awful cold and then the arrival of horrendous mouth ulcers. I have never before appreciated how incredibly painful mouth ulcers are, and these ones were killers! I was unable to speak properly and was in constant pain.
So naturally I started to research and self diagnose (we all do it, right?) and I stumbled upon pages and pages of women on contraceptive methods that experience all of these symptoms on their last week of the pill. It actually made me feel completely powerless and horrified as to what I was mindlessly putting in my body. I had worked so hard to rid myself of medication and my body's reliance on it and yet suddenly I was taking this pill that was essentially making me ill? As soon as my period hit, my ulcers disappeared and I feel back to my healthy self.
So now, fellow PCOSers, I am on the hunt for alternative methods of controlling periods and hormone management. It does seem pretty crazy that women are brainwashed into putting their body through all of this change, doesn't it? If you have any herbal remedies, treatments or just thoughts on the subject, I would be so appreciative to hear them!
---
Medicine can absolutely be worthwhile and sometimes the only thing to cure an infection or really bad pain, and I must throw my hands up and confess that all opinions on this matter are purely my own and are not backed up by scientific evidence. But I really urge you to listen to your body before you become completely reliant or even immune to medication! It is the ultimate feeling of power to keep track of what you are putting into that precious body that is your home. Take the time to listen to your body and figure out what's what.