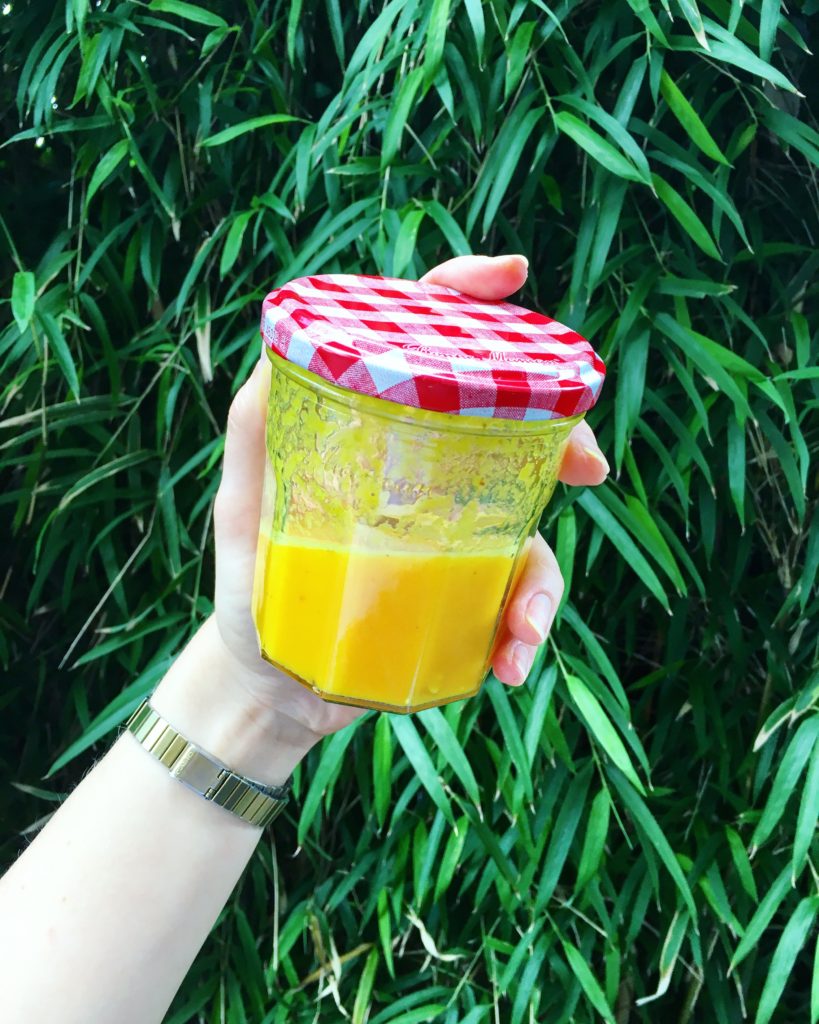 I have always been a 'warm lemon water first thing' kinda gal which is habit I implore you to get into as the benefits are endless. It aids digestion, boosts your immune system, hydrates your lymph system, balances your ph levels, clears skin… the list goes on!
Recently I was introduced to a magic combo of three of my absolute favourite things; lemon, ginger and turmeric. These things combined make the absolute goddess of all morning drinks and genuinely makes me feel like I'm the biggest morning person in the world (I am a morning person, but it heightens it to new extremes).
Turmeric is by far my favourite new addition to my diet and I can't quite believe it's taken me so long to start this love affair with it. Like lemon water, it has a gob smacking amount of health benefits such as acting as a  natural anti-depressant, anti-inflammatory, a painkiller and has been said to help prevent (and even treat) cancer as well as alzheimer's disease. We should definitely all be welcoming turmeric into our lives with open arms, and it tastes great too! A word of warning though, it stains like no other, so be careful with it and wash your hands immediately after use! (I recently dropped the tiniest splash on the carpet and it has left a rather lovely orange stain).
Ginger is a classic staple in asian cooking and again, kicks ass with it's health benefits! It aids digestion, treats nausea, can reduce muscle pain and soreness as well as menstrual pain, lowers blood sugar levels (hello PCOS bonus) and lowers cholesterol levels and many many more!
So naturally, you can see how this trio does wonders for your body, especially when drank first thing in the morning!
So how to make this wonderful concoction…
---
INGREDIENTS
thumb size piece ginger
thumb size piece of fresh turmeric (or 1 tbsp ground turmeric)
juice of 4 lemons
METHOD
Juice the lemons and peel the skin from the ginger and turmeric.
In a nutri-bullet or high speed blender, throw in the ingredients and blitz until completely combined.
Store in an air tight jar or bottle.
Mix a tbsp into hot water every morning and enjoy the ongoing benefits! 🙂