I usually get asked a lot what I eat day to day and as boring as it may seem, my go-to staples rarely ever change. This smoothie combo is one I've been devouring over the last couple of years and I'm still yet to get bored. I usually rotate my breakfast choices based on the weather, so if it's sunny when I wake up, I will usually go for this guy.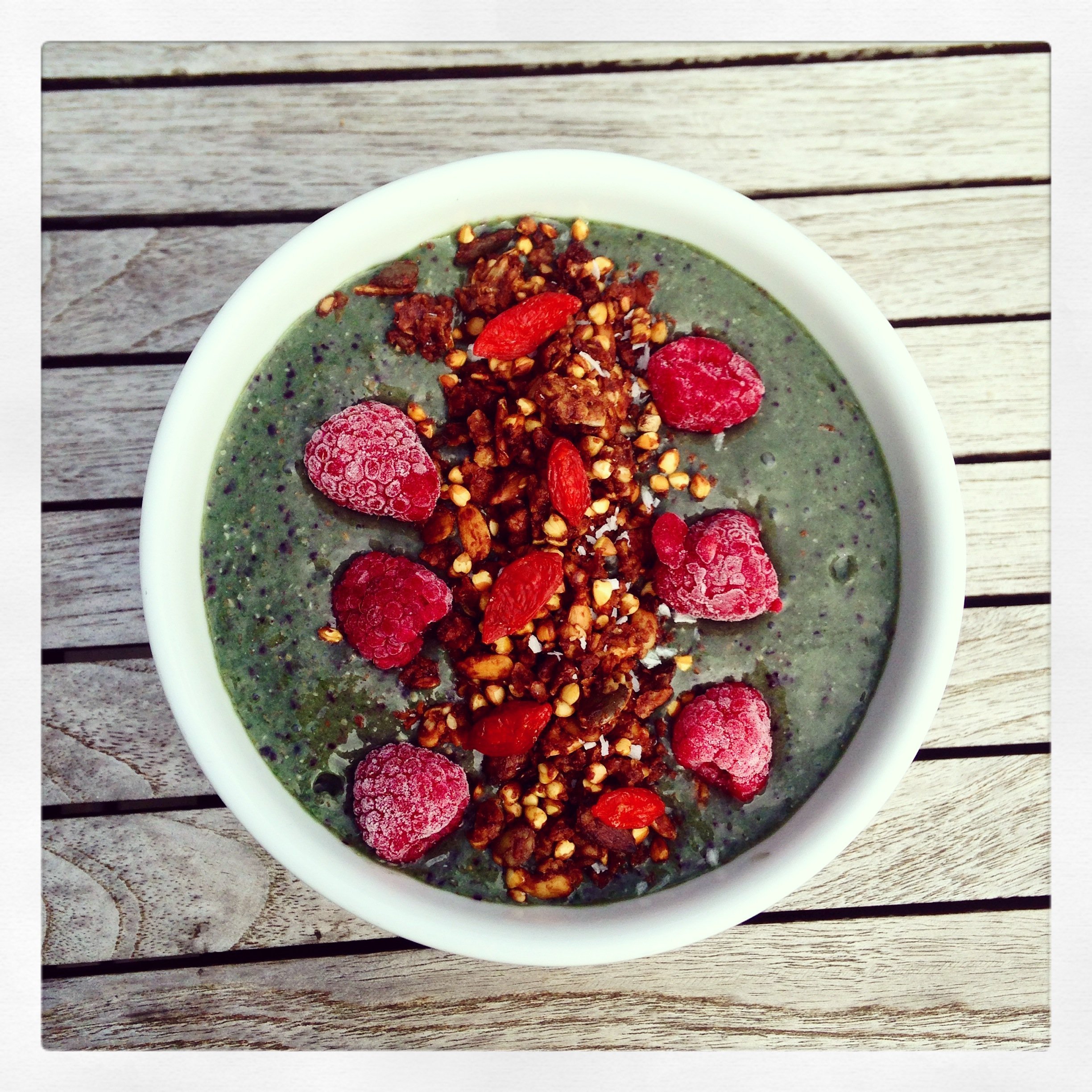 ---
INGREDIENTS:
Handful of spinach
Handful of kale
1 banana
Handful of frozen berries (blueberries and raspberries)
1 tsp spirulina powder
1 tbsp chia seeds
1 cup almond milk
METHOD:
Combine all ingredients in a blender or nutri-bullet.
Top with whatever takes your fancy (mine is usually granola and peanut butter)
Feel amazing!
---