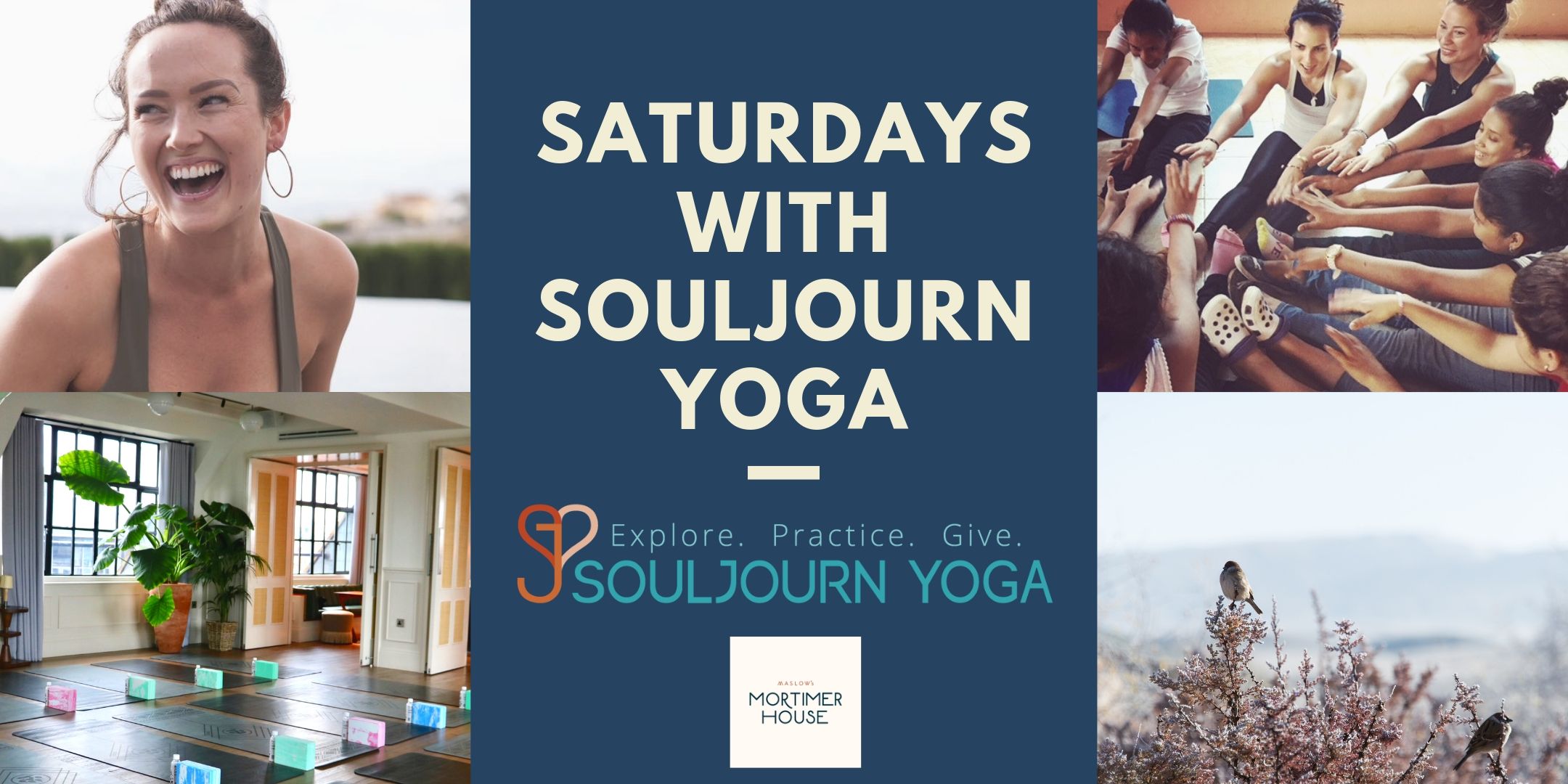 Join me & Souljourn Yoga Founder, Jordan Ashley for a late summer yoga and brunch event hosted at the beautiful Mortimer House on Saturday, 27th July 2019.
Spend your Saturday in the best way with a heart-opening yoga class, meditation + community discussion on taking your yoga practice out of the studio + across the globe to support girls education + women's empowerment.
After the class, tuck into a gorgeous brunch spread + live DJ set. Brunch is included in the price.
Yoga mats provided & showers available.
Housed in a majestic six-floor Art Deco building in the heart of London's Fitzrovia, Mortimer House provides a new experience for those who wish to create, work and unwind in equal measure. Founded upon a philosophy of providing holistic balance in work and life, it is intended to satisfy the needs of both the head and the heart. Intuitively designed team offices, meeting rooms, event spaces, living room, terrace, studio and gym effortlessly meld mid-century design touches with the classicism of the original building, providing an intimate membership experience. Mortimer House is also home to ground floor restaurant Mortimer House Kitchen, which is open to the public and serves exceptional Mediterranean cuisine.