This mushroom, fennel fronds & rocket fettucine with grated lemon & lots of parmesan, really is my idea of heaven in a dish. Great for entertaining or even for a quick weeknight supper. I'm growing fennel on my balcony at the moment and can't believe how fast it's growing!
Explore Cuisine encouraged me to join their #PastaPioneerChallenge , sharing my favourite Italian inspired dishes using their delicious protein and fibre packed bean, lentil & chickpea filled pastas, and I'd love you to do the same! 
So share your own #pastapioneerchallenge recipes and you could win a trip to Italy for two!
–
Now on to the recipe…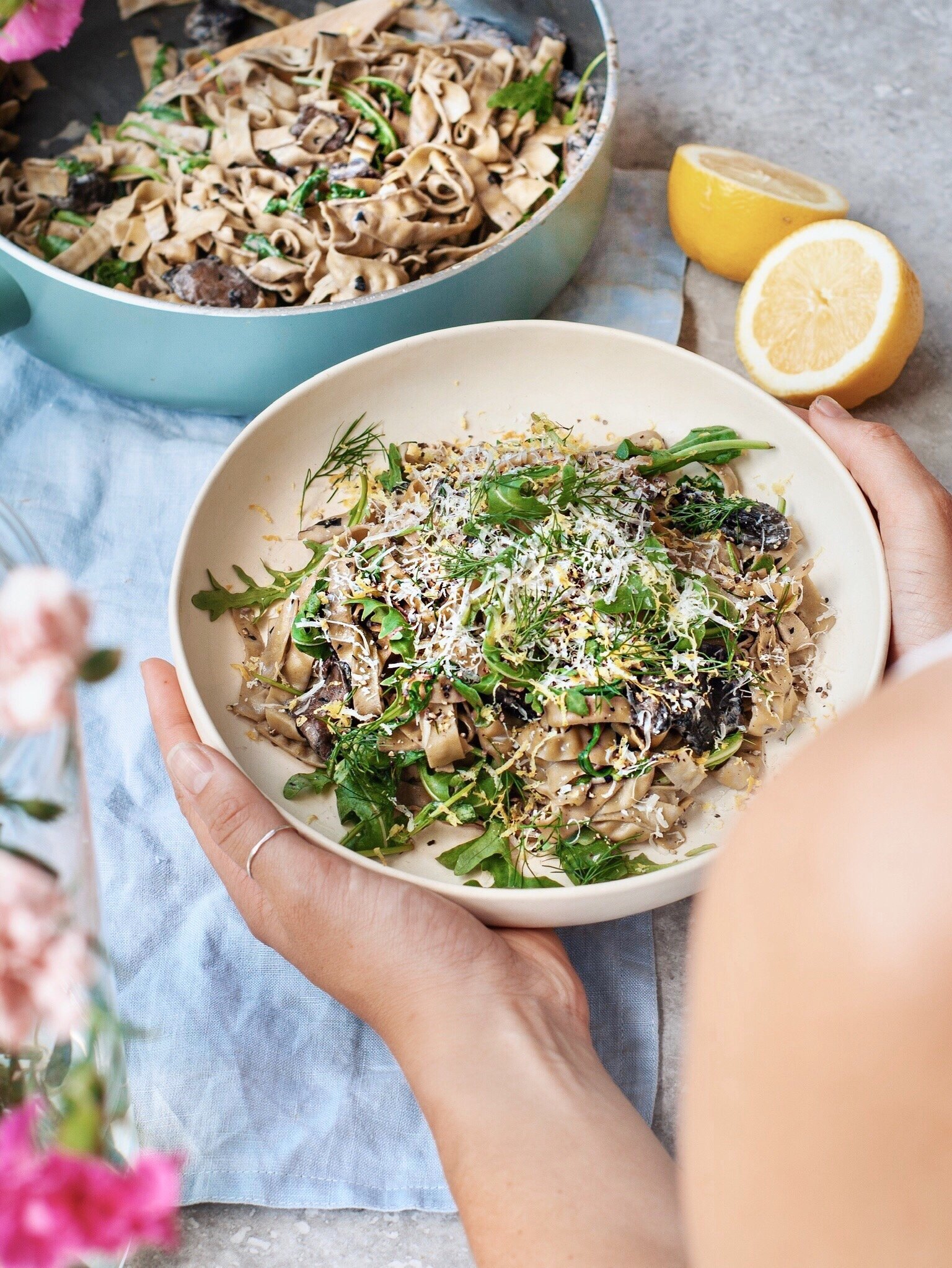 –
Serves 4
Takes 10 minutes
4 portobello mushrooms (or any mushrooms you've got)
Small handful fennel fronds
1 tbsp olive oil
3 cloves garlic, crushed
1/4 cup (50 g) creme fraiche (or vegan alternative)
Juice and zest of 1 lemon
2 big handfuls of rocket (arugula)
1 pack @explorecuisine edamame & mung bean fettuccine
Sea salt & pepper to taste
Parmesan to taste
Method:
1. Cook the pasta according to the packet instructions.
2. Once cooked, drain and reserve 1/4 cup (50 ml) of the pasta water.
3. Whilst the pasta is cooking, heat a large frying pan on a medium heat and add the olive oil. Roughly chop or tear the mushrooms and add to the pan with the garlic, giving it a lovely big stir. Then add a pinch of sea salt and black pepper along with the lemon zest and juice. Cook for about 6 minutes, or until the mushrooms have released their water and start to get a little dryer in the pan.
4. Roughly chop the fennel fronds and add to the mushroom pan, along with the creme fraiche and pasta water. Give everything a big stir before adding the rocket.
5. Then add the pasta to the pan and stir well. Season with as much parmesan as you desire, an extra sprinkling of fennel fronds, lemon zest and salt and pepper.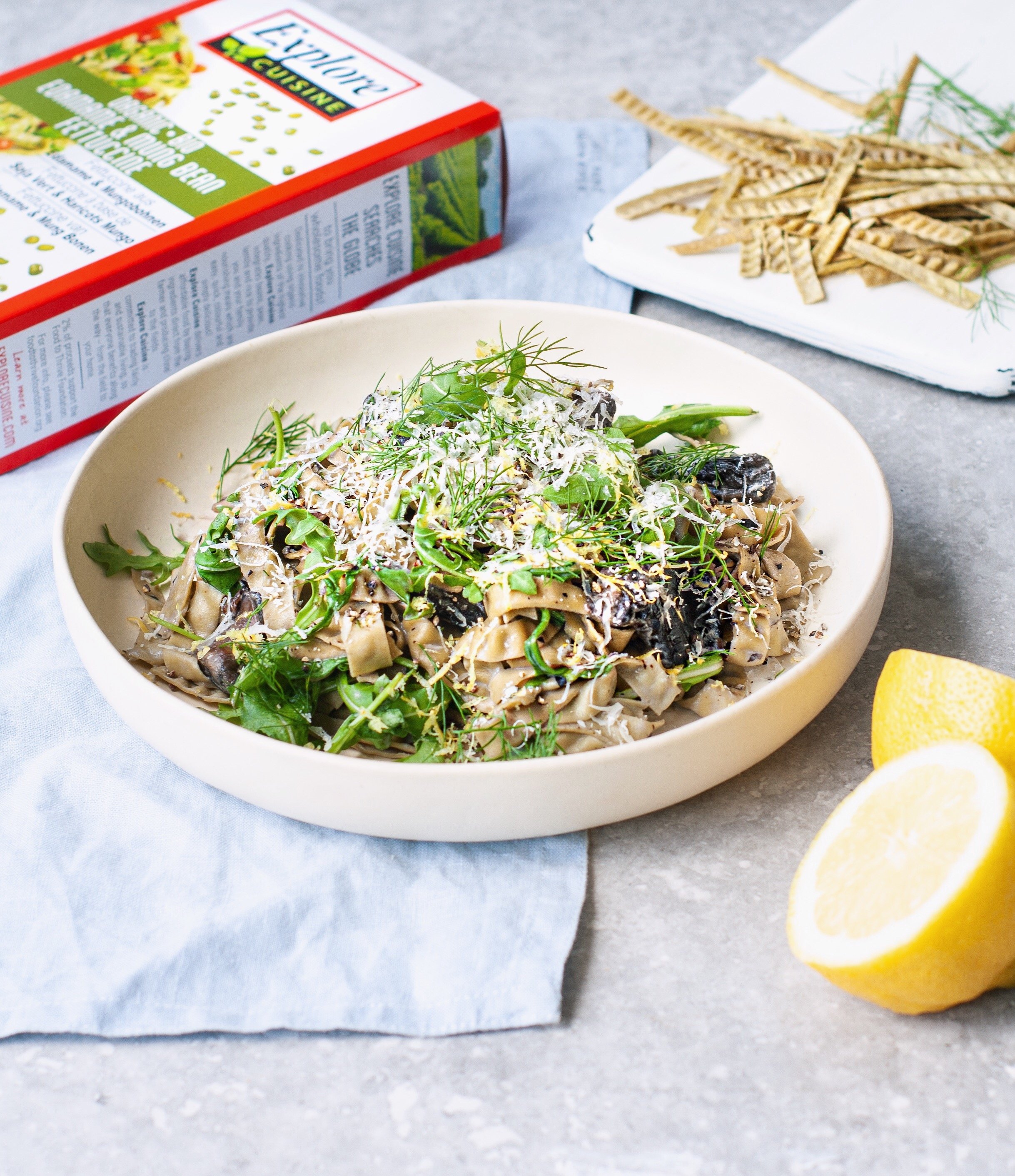 #PastaPioneer #PastaPioneerChallenge#ASmarterWayToPasta #explorecuisine