I am absolutely overjoyed to announce that I will be joining founder of Souljourn Yoga, Jordan Ashley, to teach for this very special and unique Alma Yoga Retreat: a week of yin and yang, movement and meditation, luxury and social change, and life altering adventure on the Tibetan Plateau. And you can join us too!
May 21st – June 1st 2019
Our retreat will start in Lanzhou China and will continue as we journey through the province of Ganzu, arriving at our home for the week, Norden Camp.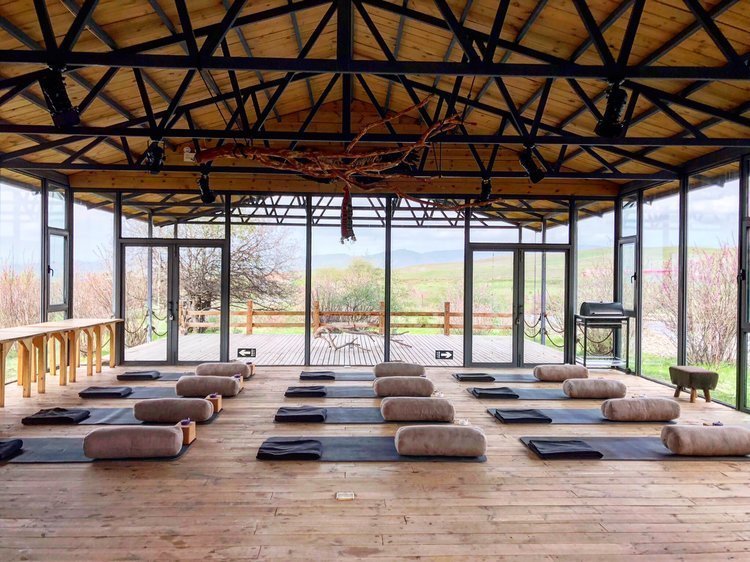 Surrounded by the majestic natural beauty of the Tibetan Plateau and immersed in profound culture, Norden will take us deep into the nomad experience with luxurious comfort and authentic Tibetan hospitality. A unique opportunity to fully enjoy the richness of the Tibetan Plateau, our week will consist of morning vinyasa practices, evening gentle flow, restorative and meditation, a guided hike to Labrang Monastery, a visit to a local Tibetan village and Norlha Textiles. Expect moments in between the journey for soaking up the sauna, spa, cocktails and cuisines and will end with a transformative day with the girls of Educating Girls of Rural China, a nonprofit dedicated to providing high school and university educations to impoverished young women from rural regions of Western China.
National Geographic named Norden Camp one of the best eco-lodges in the world.Travel + Leisure called it one the best new hotels on the planet. We are excited to call it home for 8 days/7 nights.
For more details, a full itinerary & to book your space, head to SoulJourn Yoga.