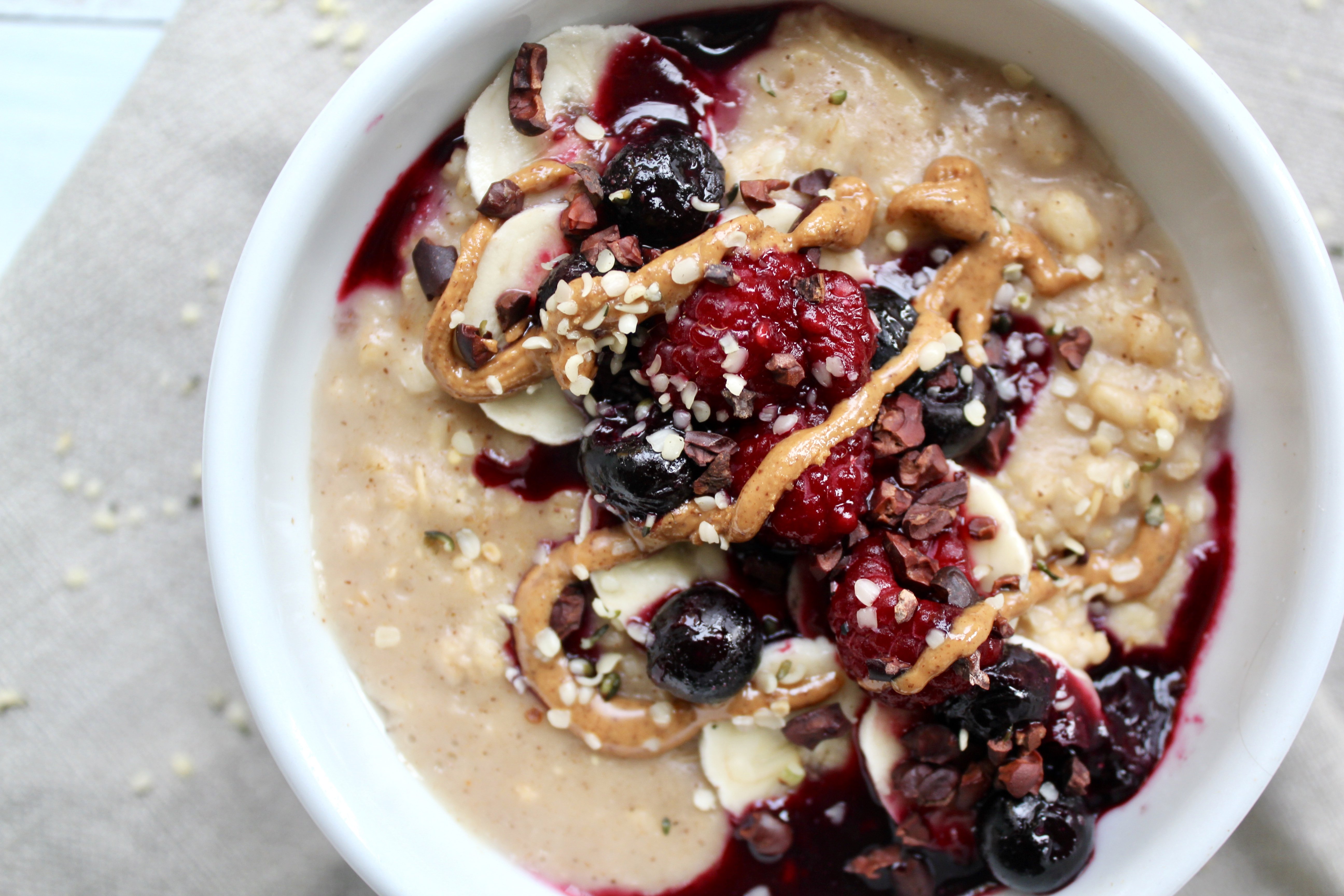 As Winter elbows its way into our lives, I am becoming more and more reliant on a warming bowl of Porridge to ease me out of the depths of my cosy bed and into the grey, dark mornings. In fact, I'm pretty obsessed with Porridge at the moment and have chose it almost every day for the past month!
My true love for Porridge has only been a recent thing as it always used to remind me of stodgy, bland breakfasts and left me feeling very unsatisfied. But my current obsession will be sure to change your mind if you aren't a lover of this little grain.
As some of you probably know, I'm completely obsessed with Cardamom and Cinnamon and mixed into this bowl of dream, it is the perfect way to wake your tastebuds up.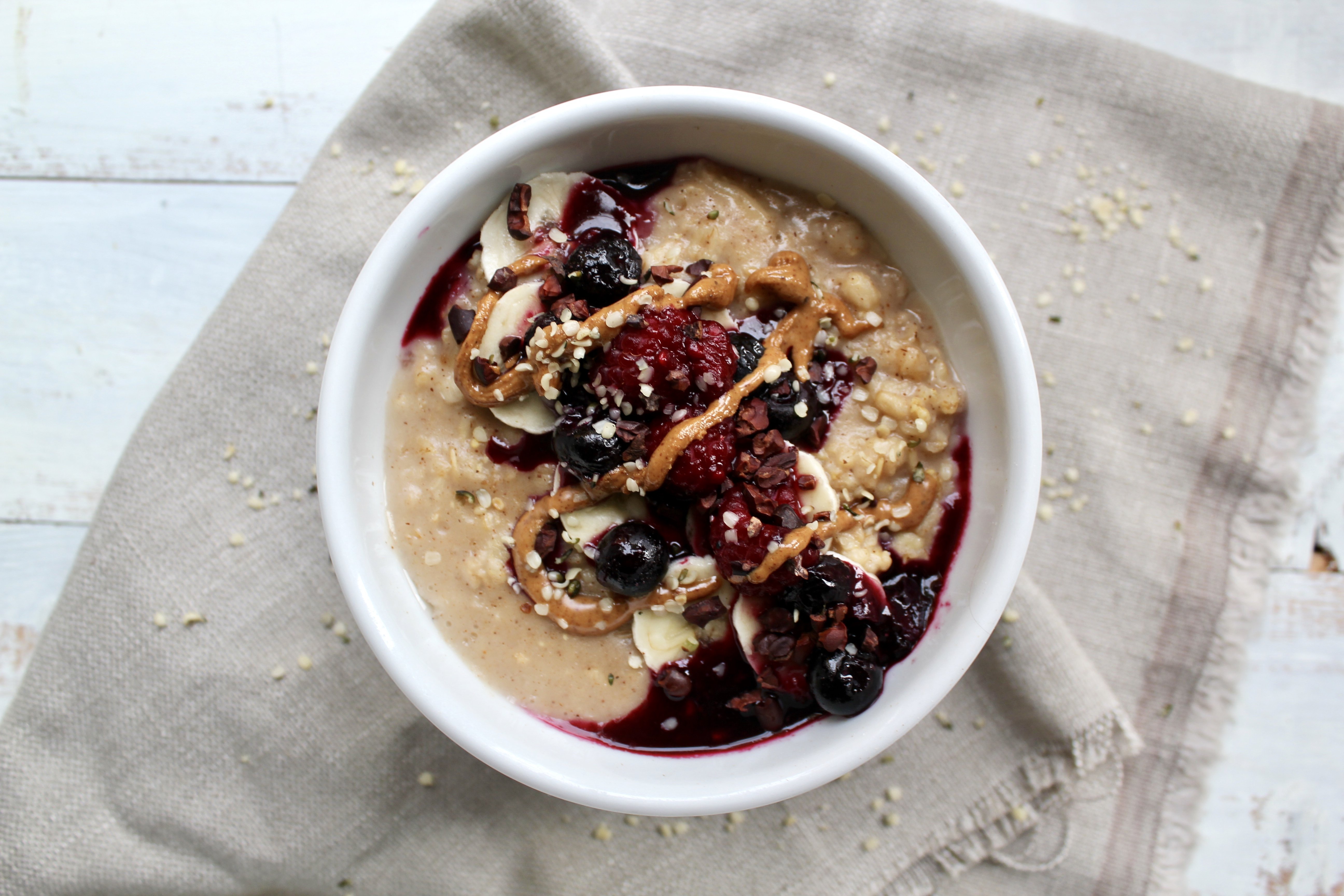 ---
INGREDIENTS:
40g jumbo Rolled Oats (soaked overnight in water)
2 tsp ground cinnamon
2 tsp maca powder (optional)
3 cardamom pods (seeds removed and crushed)
2 tsp coconut oil
1/2 cup brown rice milk
pinch of salt
1 banana
METHOD:
Remove your soaked oats from the fridge and pour into a saucepan with a splash of water and the spices and allow to simmer gently until the water has almost gone.
Add your brown rice milk and stir in with the coconut oil and a pinch of salt.
Chop up half of your banana and add to the pan.
Heat gently until your porridge reaches your desired consistency, adding more milk if needed.
Pour into a bowl and enjoy with the rest of your banana, hot berries and any little extras that make you happy 🙂
---