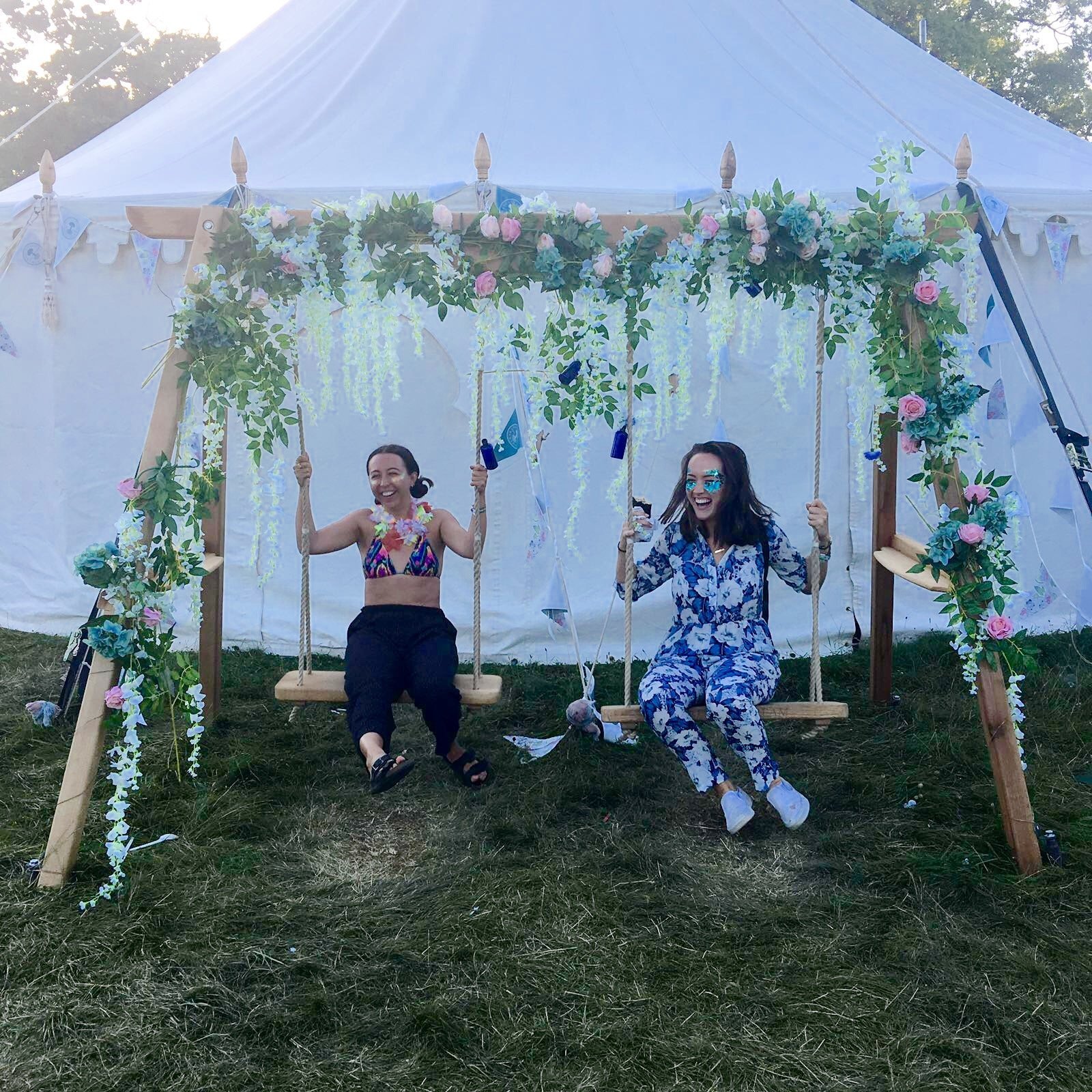 This weekend, I spent four fabulous days getting lost and swept away by the magic of Wilderness Festival in Oxfordshire. Honestly (as I'm not that cool) I hadn't actually heard of Wilderness until I was asked to come for the weekend and I'm beyond glad I jumped at the opportunity! I've never really enjoyed the thought of going to a festival. As a self confessed grandma, the thought of being dirty, sweaty, tired and hungover for an extended period of time with limited access to vegetables and chocolate sounds like my absolute worst nightmare and to be honest, sometimes I'd rather listen to my favourite band from the comfort of my own bed and spotify playlist, not standing in a muddy, body odour filled field watching a dot on a stage (see, really not the coolest). But when I learned of the endless yoga classes, beautiful lakes and healthy food stalls (plus sleeping in a boutique bell tent with 3 of my favourites), I felt like I would give this festival thing a go.
I was absolutely blown away by the endless areas to explore, spectacles to see and food to eat and on day one we actually felt completely overwhelmed by the amount of food we NEEDED to try… I think I ticked most boxes though.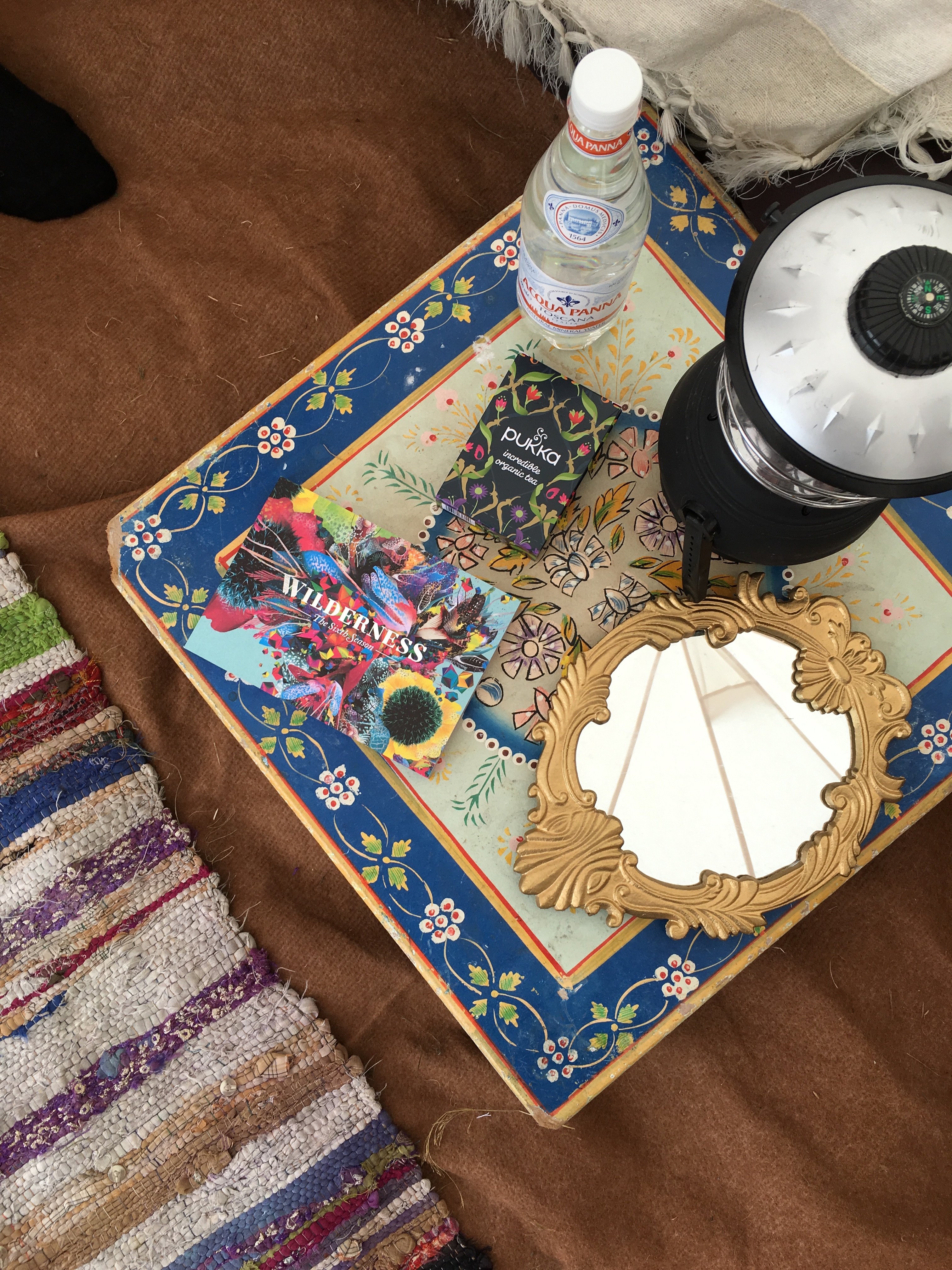 Our beautiful bell tent on arrival, fit with boho bedding, pukka tea, neal's yard goodies and we even got an Oatly delivery in the morning!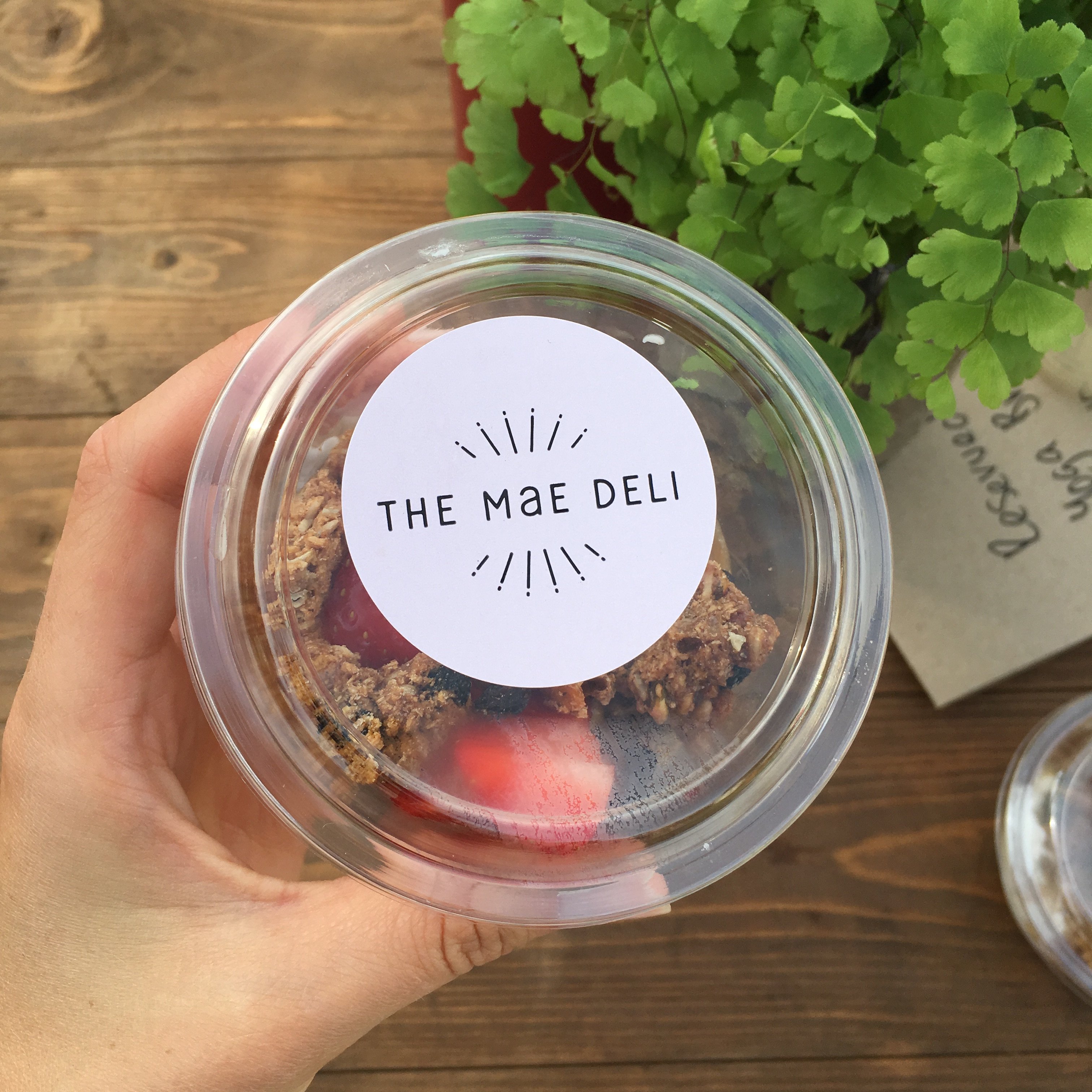 Breakfast every morning was from The Mae Deli and ranged from smashed avo on toast, to chia puddings to porridge and smoothies and was the perfect fuel to start every day! I also may have got slightly carried away with eating Mae food and had my daily cake dose in the afternoon with a matcha latte which is such an unreal combo!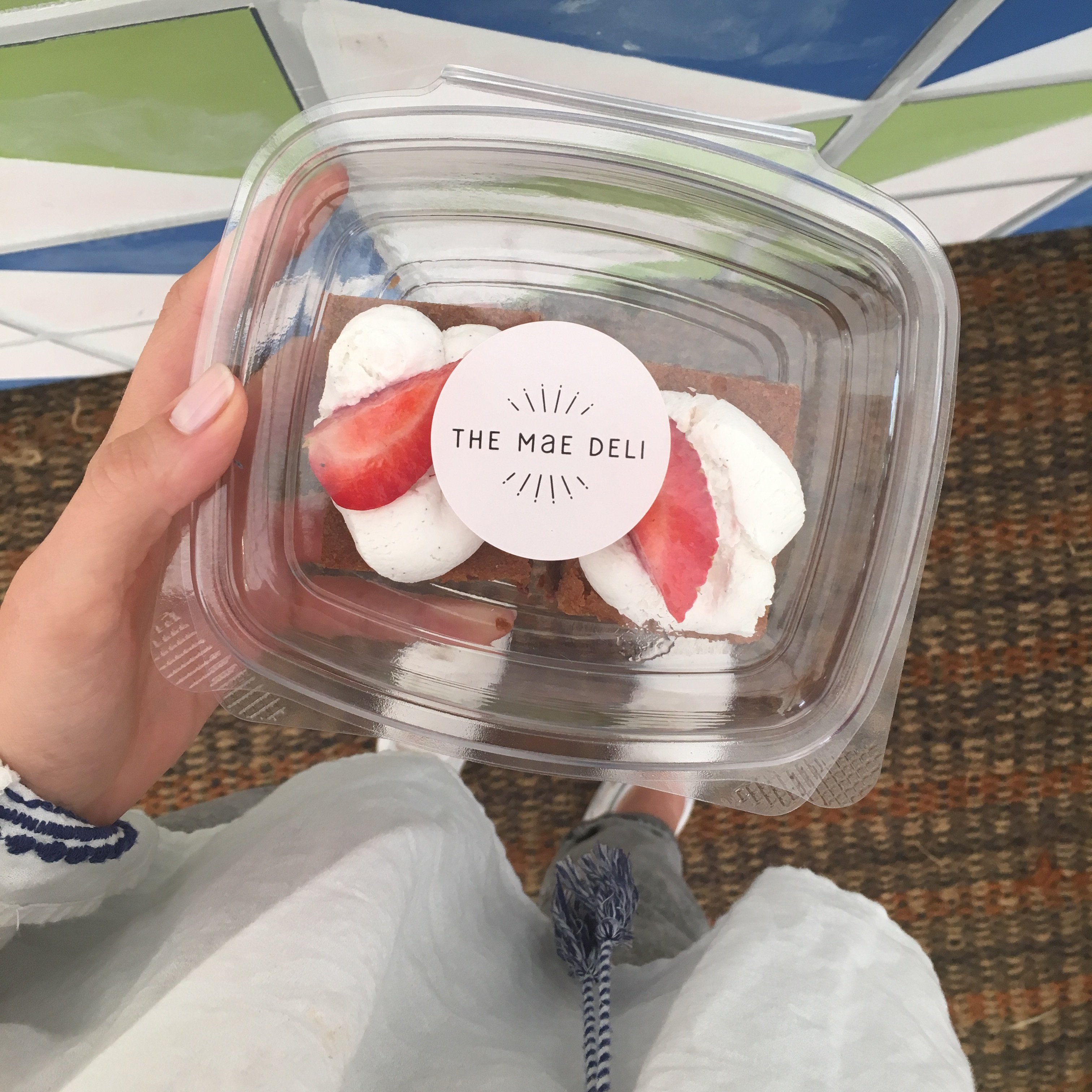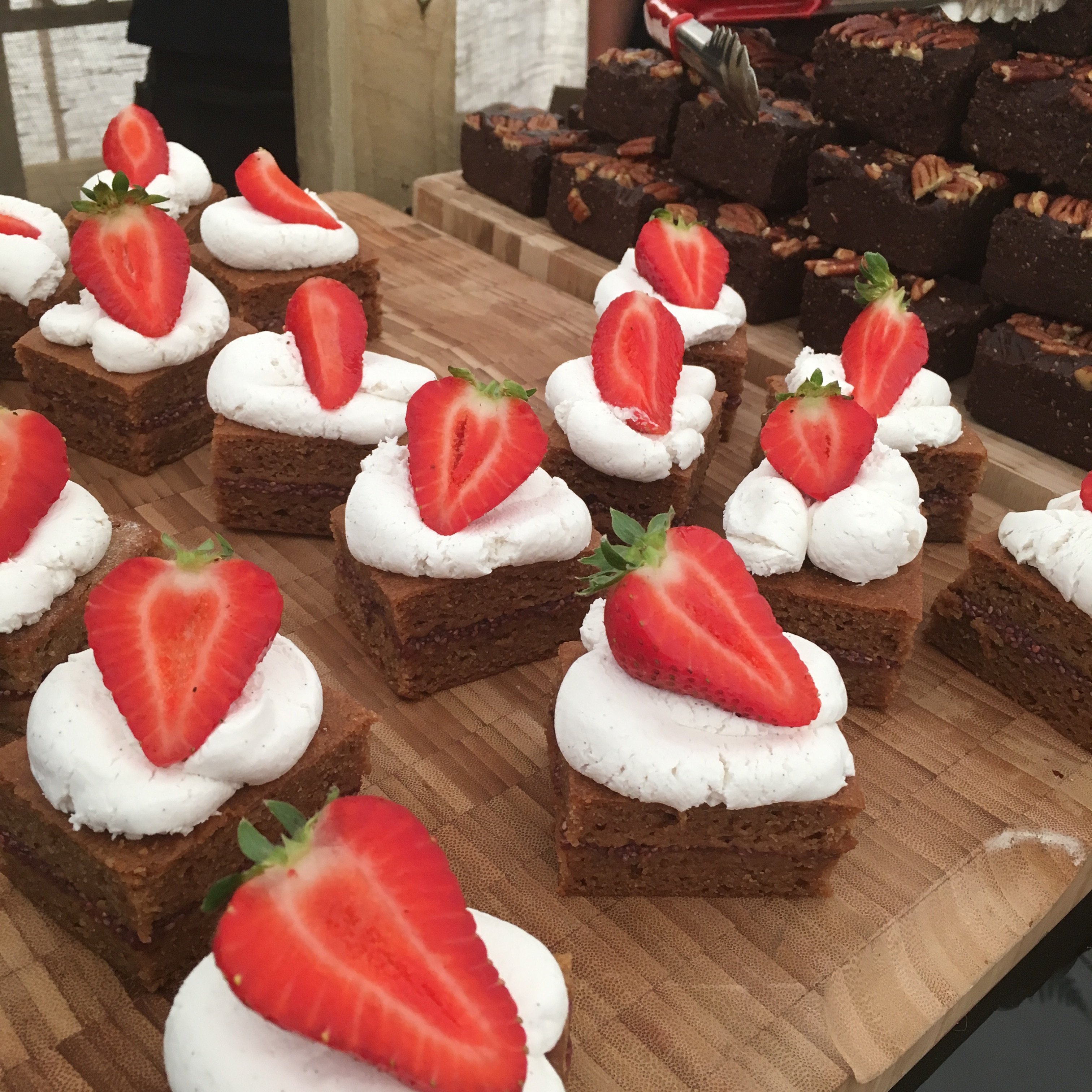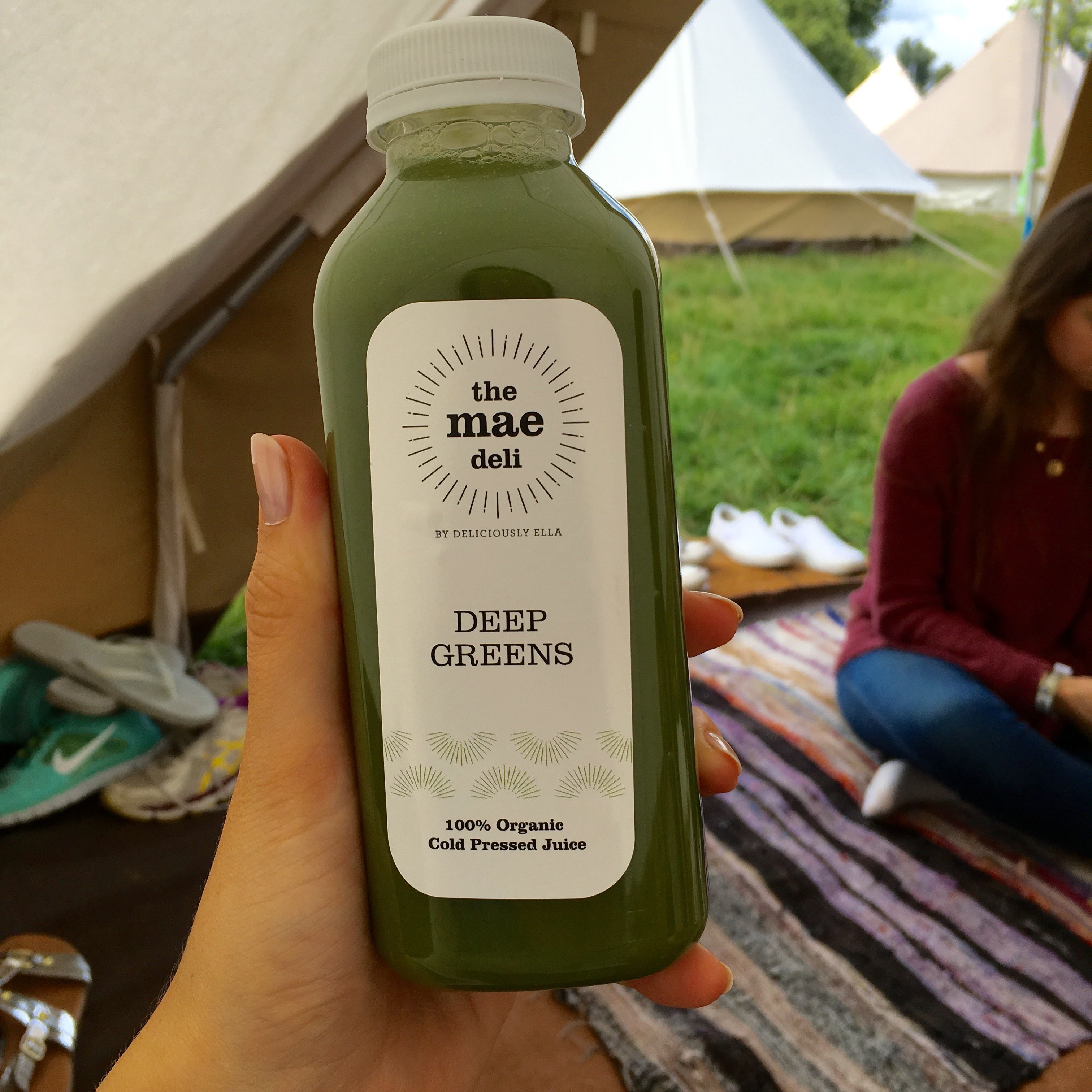 The beautiful surroundings in the Wellness area which hosted the Mae Deli, Neal's Yard and endless massage and yoga tents as well as a meditation tent.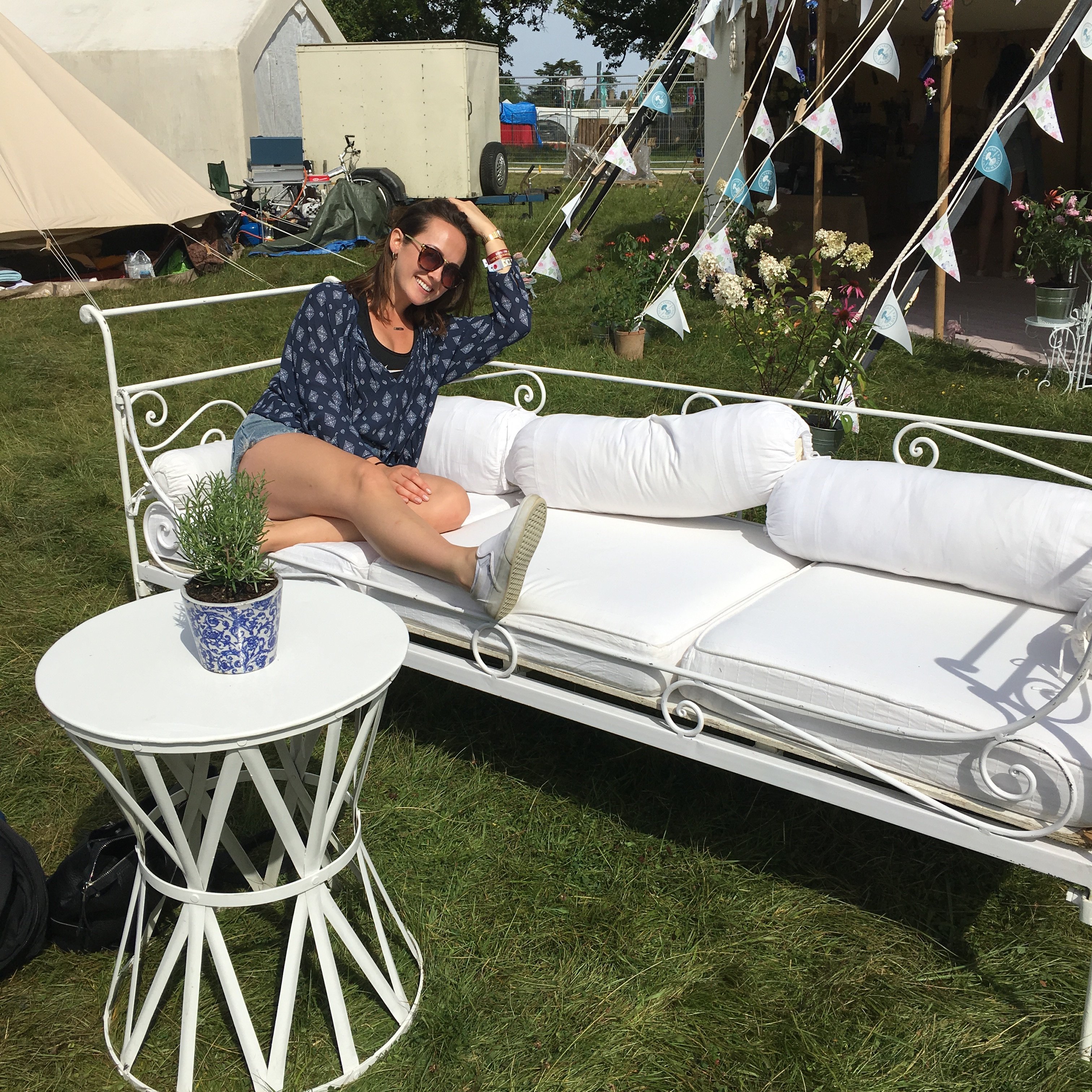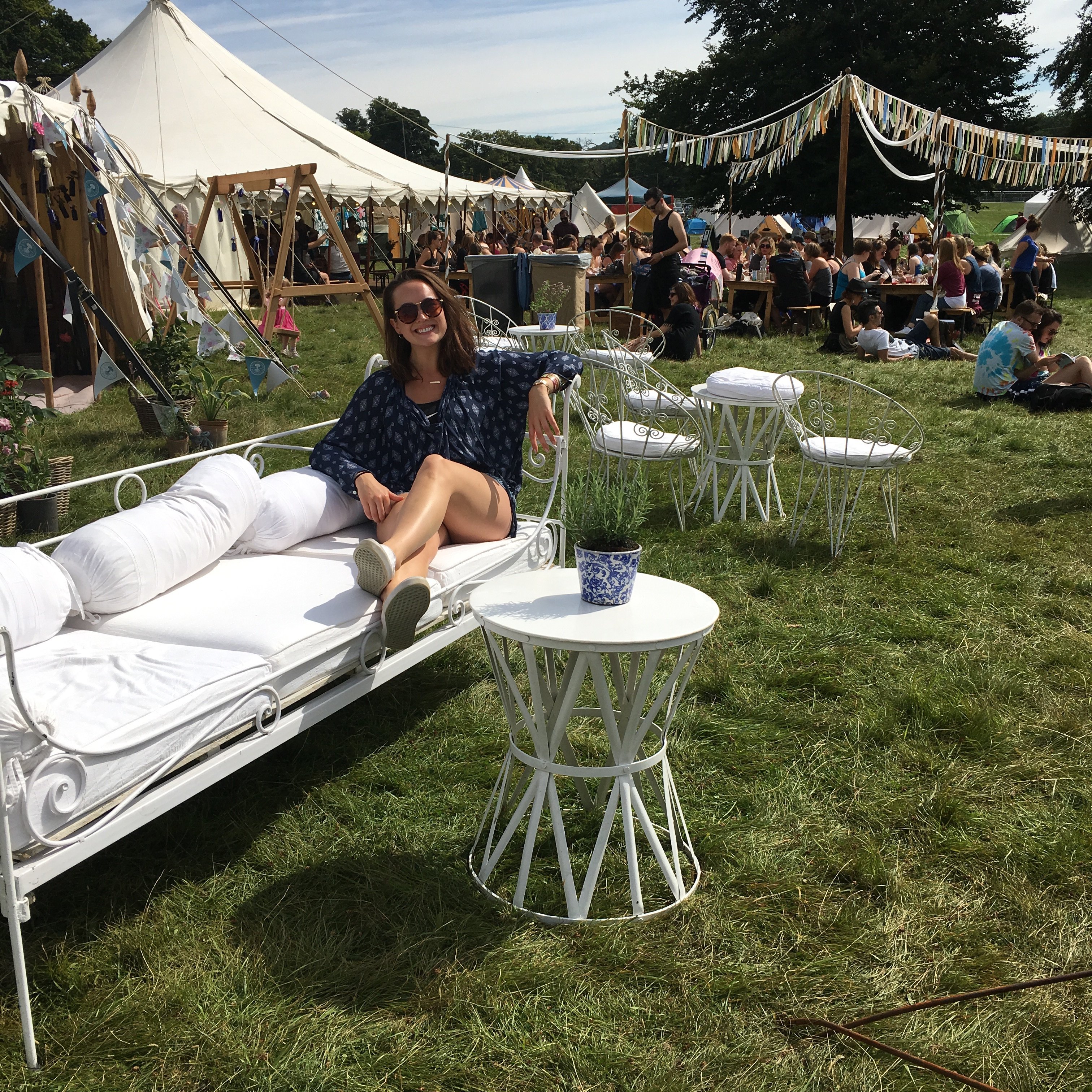 100% utterly obsessed by these rolls of heaven, also known as The Happy Maki! If you have never experienced a Happy Maki sushi roll then you honestly haven't lived. Fully vegan and loaded with goodness, I had to get 2 over the weekend to fuel my addiction and can confirm that my all time favourite has got to be the Hoisin 'duck'… try or die (but don't die please).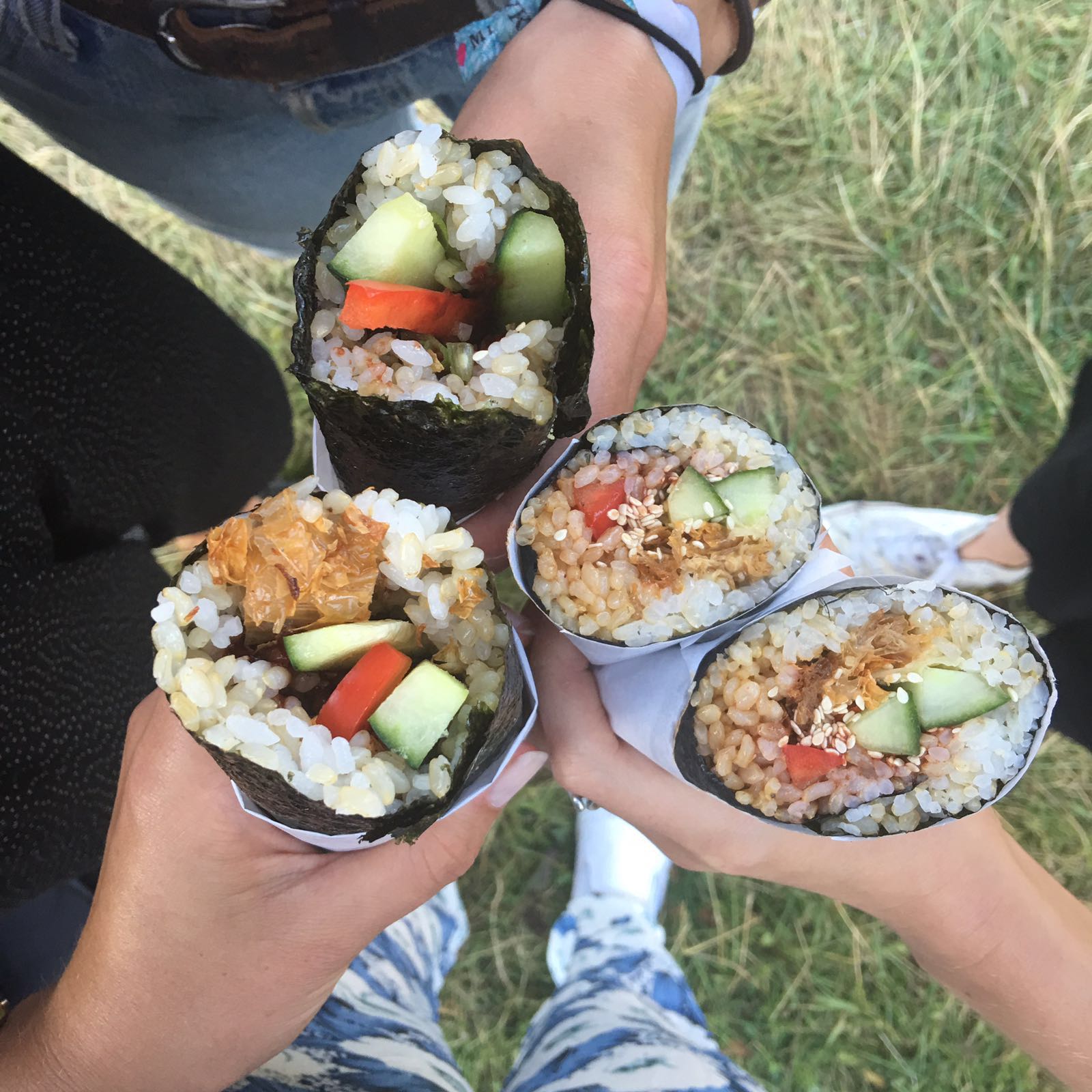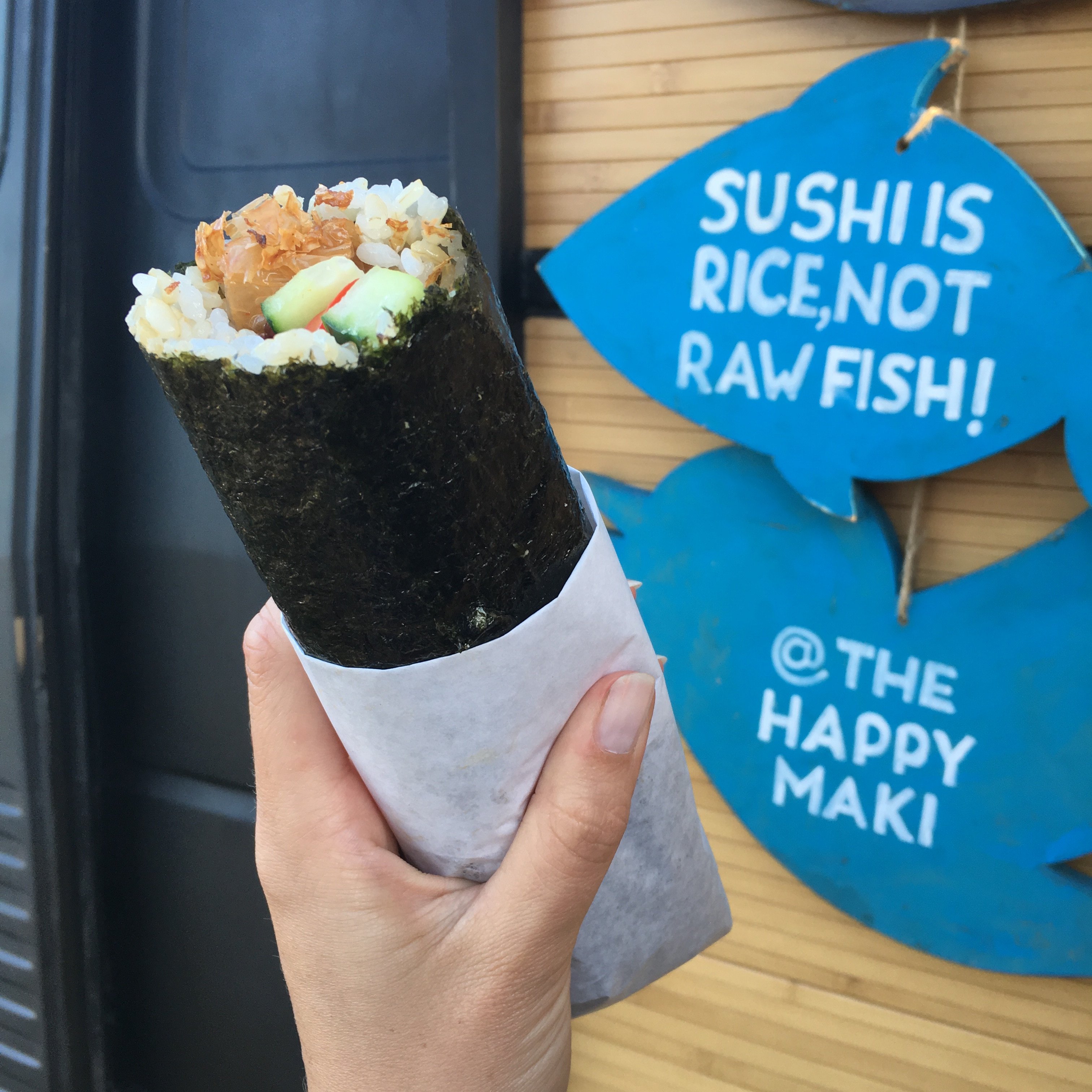 When I did steer away from The Mae Deli, food trucks and yoga classes, the music and main stage was pretty magical too! Thank you English weather 🙂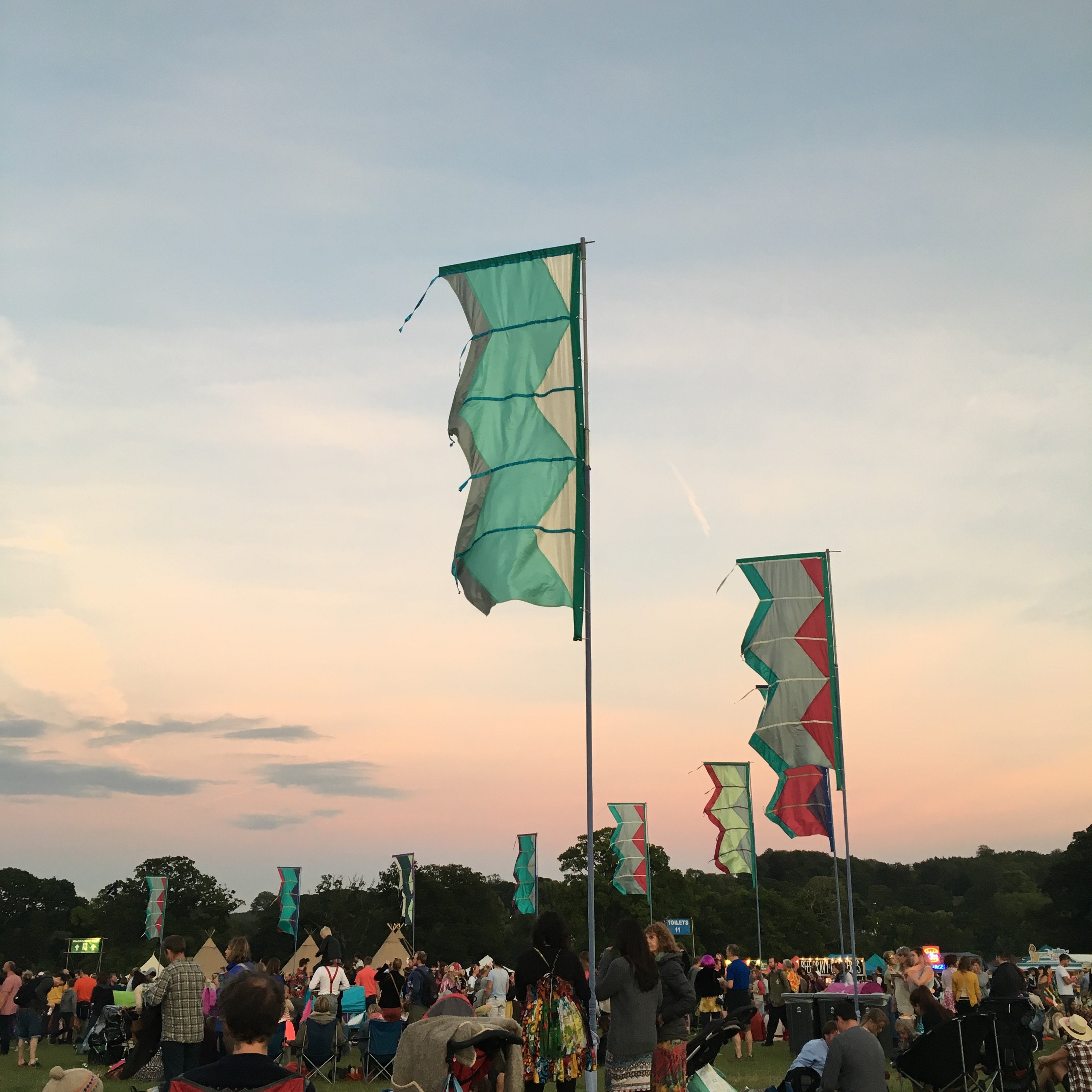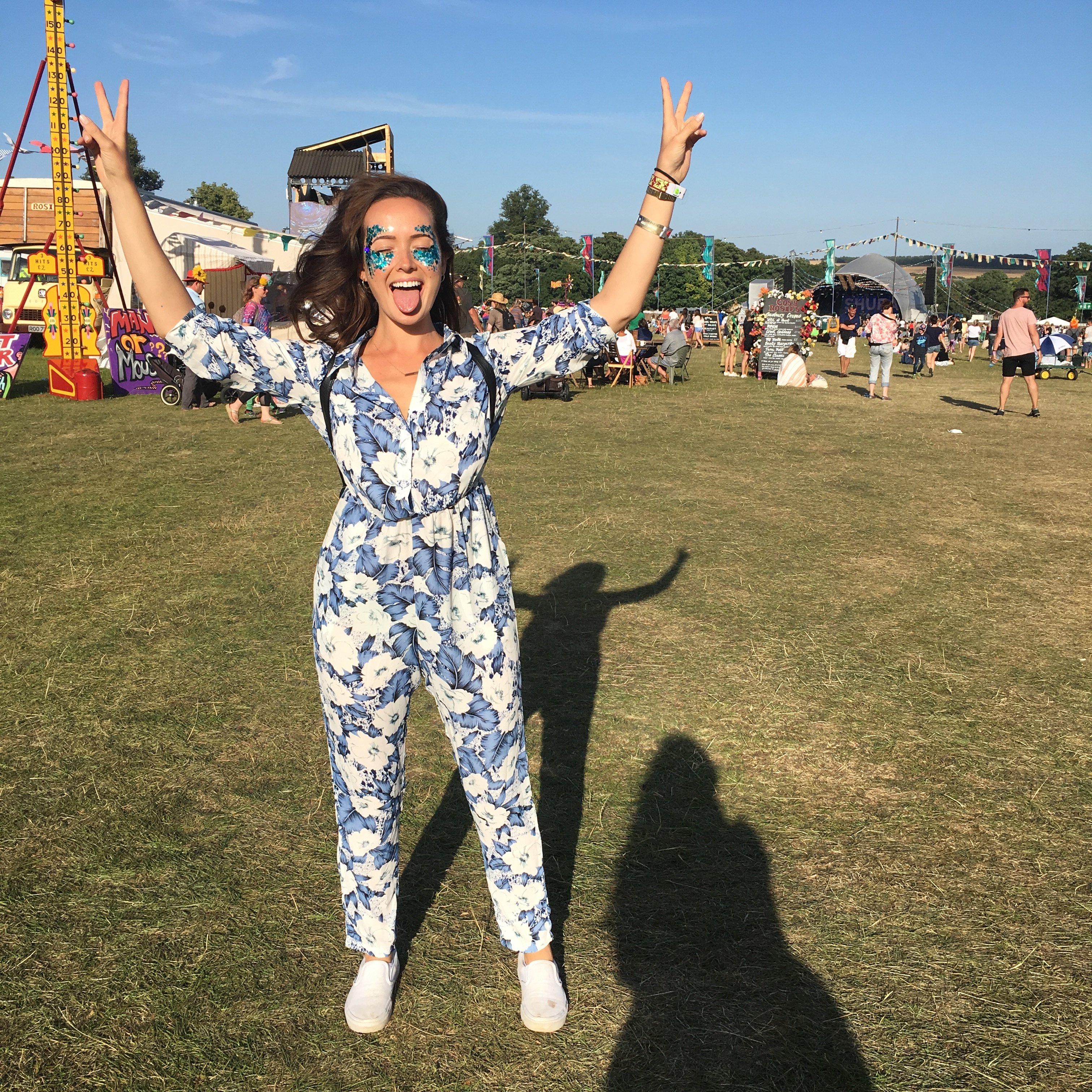 I'm not actually vegan but I managed to eat a vegan diet the entire weekend and absolutely didn't miss a thing! This vegan Seitan burger and "cheesey" chips from FFS (feral food store) was so good!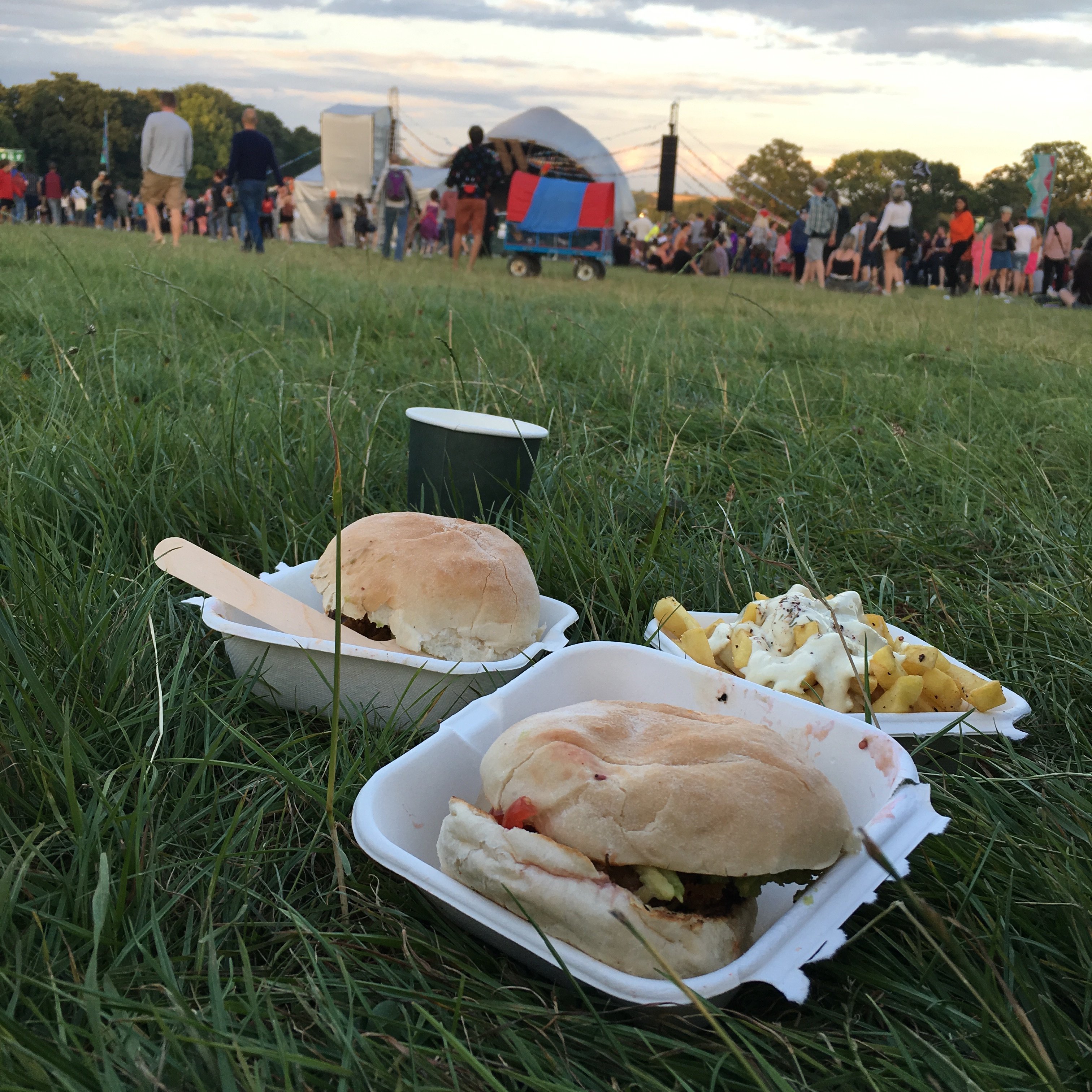 The weekend was also topped off by a swim in the lake to cool off and completely made my weekend at Wilderness. I would recommend the festival a thousand times over as you can really make it what you want; a healthy, yoga filled retreat weekend or an all out dirty festival. It was perfect!