Snuggled in the middle of an area of outstanding natural beauty, perched next to the gurgling River Brathay and featuring locally sourced vegetarian food is Chesters by the River.
Every year, my family head north to the The Lake District for two weeks of hiking, swimming, pub quizzing and, most importantly, eating. The idyllic Chesters By The River is still my absolute favourite spot and in a week's stay, I will usually go about three times (it's really that great). They are a purely veggie haunt and their menu is just as exciting as the stunning location in the Langdales the stunning Skelwith Force.
I've seen Chesters evolve from a small cafe with just a few items on sale, to a beautiful destination spot. It's now a large café , with a sizeable veranda suspended over the beautiful River Brathway. Inside, think warm, distressed woods, pretty tiled floors and walls and exposed local stone. There's quite a large seating area inside and out and there's also inspiring artwork on the walls. Chesters is also home to a sizeable shop featuring gorgeous gifts, books and homeware, plus a new take away bakery and café for walkers on the go. The take away also has a small garden to snack in before returning to your hike.
What we ate
After a long morning walk, we were pretty hungry when we arrived so ordered lots of food to share. We tucked into the minty pea smash on sourdough with pea shoots & pickled shallots. Plus, we ordered the wild mushrooms on sourdough (I'm a sucker for these) and the Kimchi fritter with peanut salsa & cucumber raita which was delicious. Finally, we had the banana and blueberry pancakes with fresh fruit and maple syrup (what's a brunch without a "dessert plate"?) All were absolutely scrumptious and accompanied by oat milk lattes!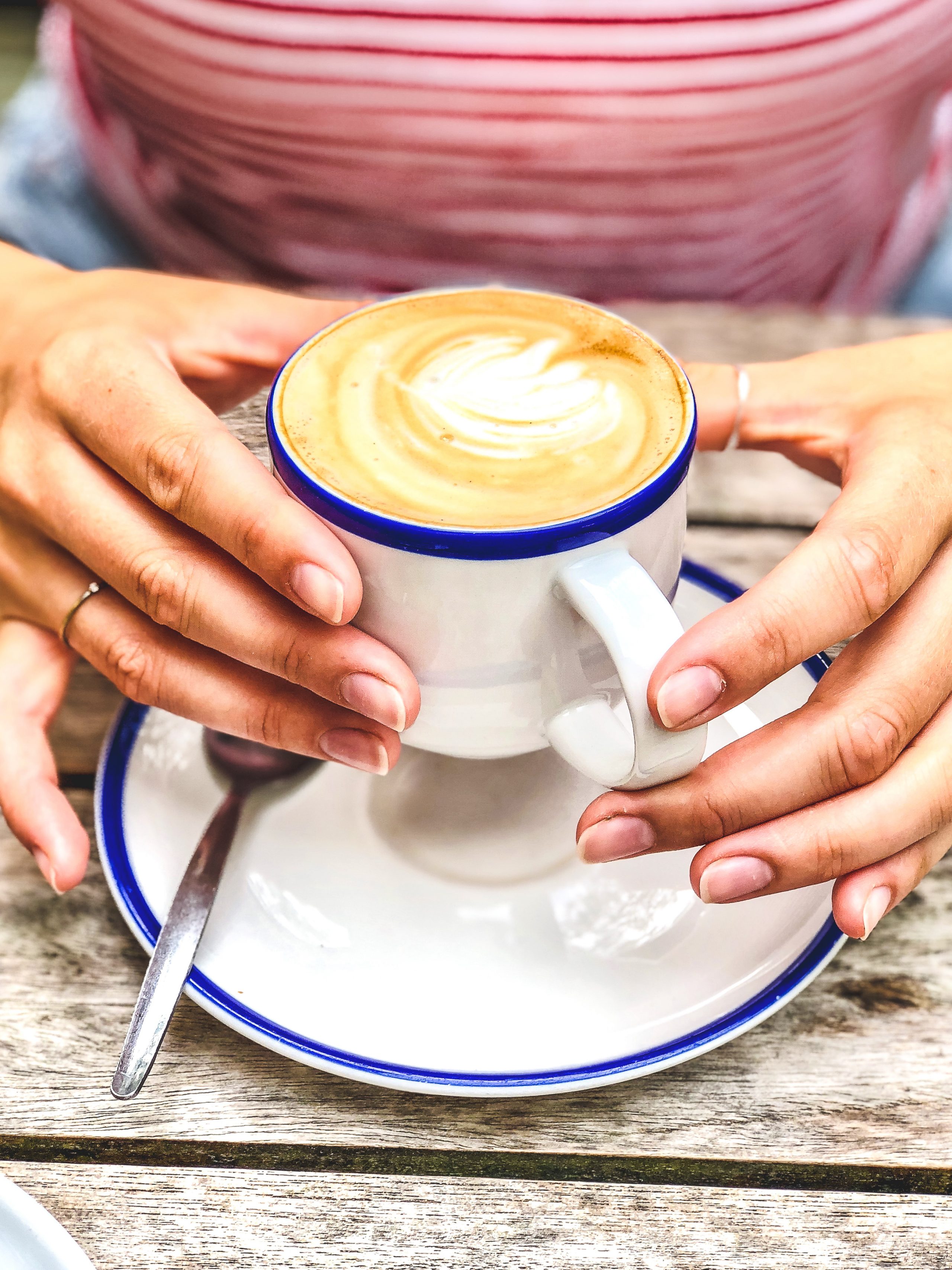 Chester's used to be an old Timber Store for a bobbin mill and has a selection of local handcrafted slate to buy in the shop. It's really a destination spot so stay a while, eat slowly out on the terrace and wander through the quirky shop. It does get quite busy, so do get there early to avoid disappointment. If you're passing through and haven't got much time then the take-away cafe on the other side has incredible salads and baked goods for your walk.
Every year I go, Chester's seems to get better and better. I absolutely love the fact that they're a purely veggie spot and you can tell that they really care about the beautiful little haven they've created. The food is so reasonably priced too!
Read the full review on Glowcation.com