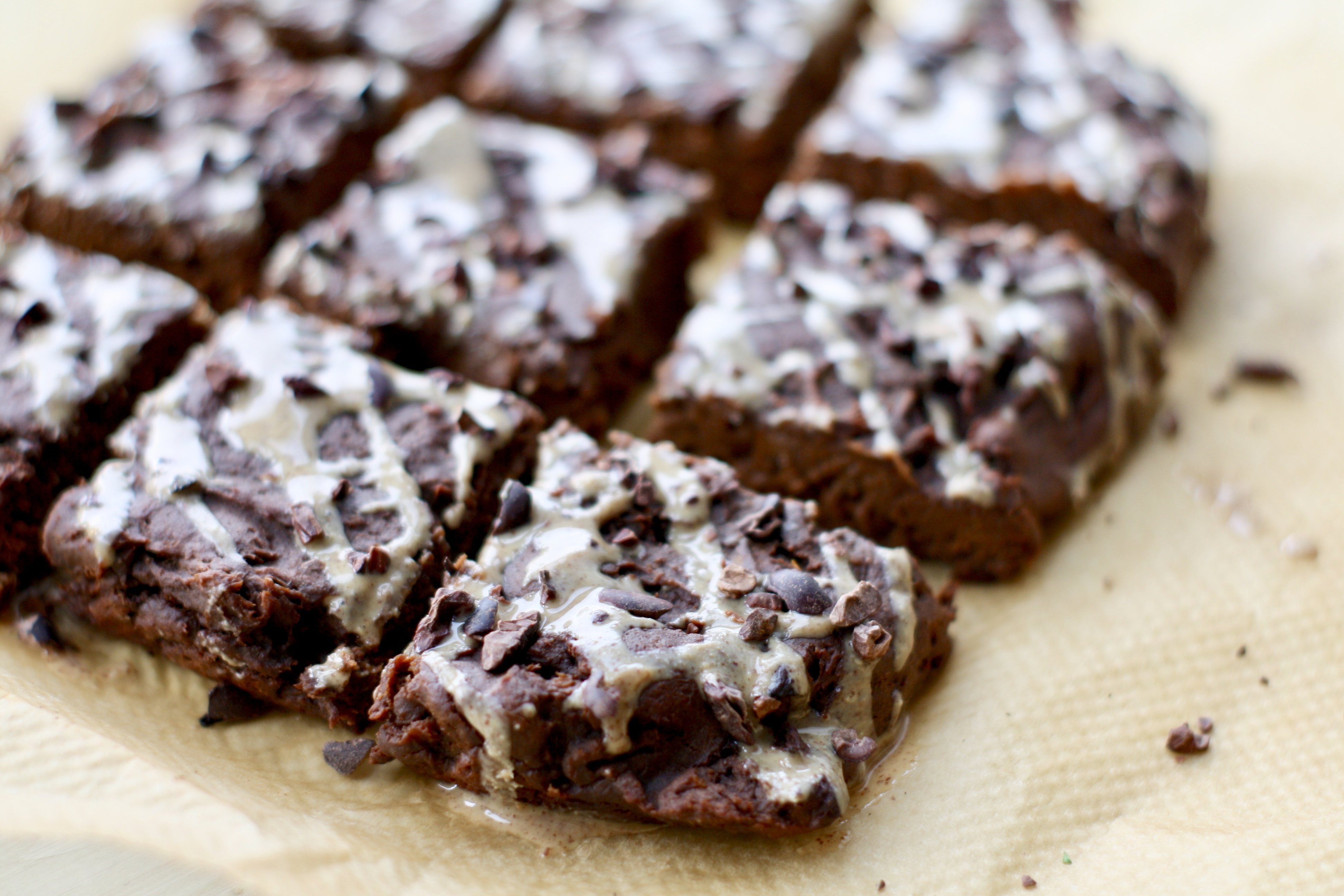 I'm never usually a lover of Autumn, but this year I'm really trying to embrace it and learn to love it. I've been super busy these past few weeks doing my Yoga Teacher Training, which has been overwhelmingly exhausting but so incredible! It feels amazing to be learning so much and doing it under such incredible teachers.
I've had to be really on the ball with my food prep as the first stint of YTT was 8 days intensive, which meant I had pretty much no time to cook things day by day. So I prepped in advance and made big bulks of roasted veggies and quinoa which set me up for the week.
I also made these HEAVENLY pumpkin protein brownies, which honestly are the gooiest, most delicious things ever (and in keeping with my trying to love Autumn theme). If you can't find pumpkin puree then just sub out for the same amount of steamed and mashed sweet potato and it will still work wonders!) They're also the perfect way to get some extra protein in! I would take two for the afternoon slump in the week and for this recipe I used
USN raw pro vegetarian protein
🙂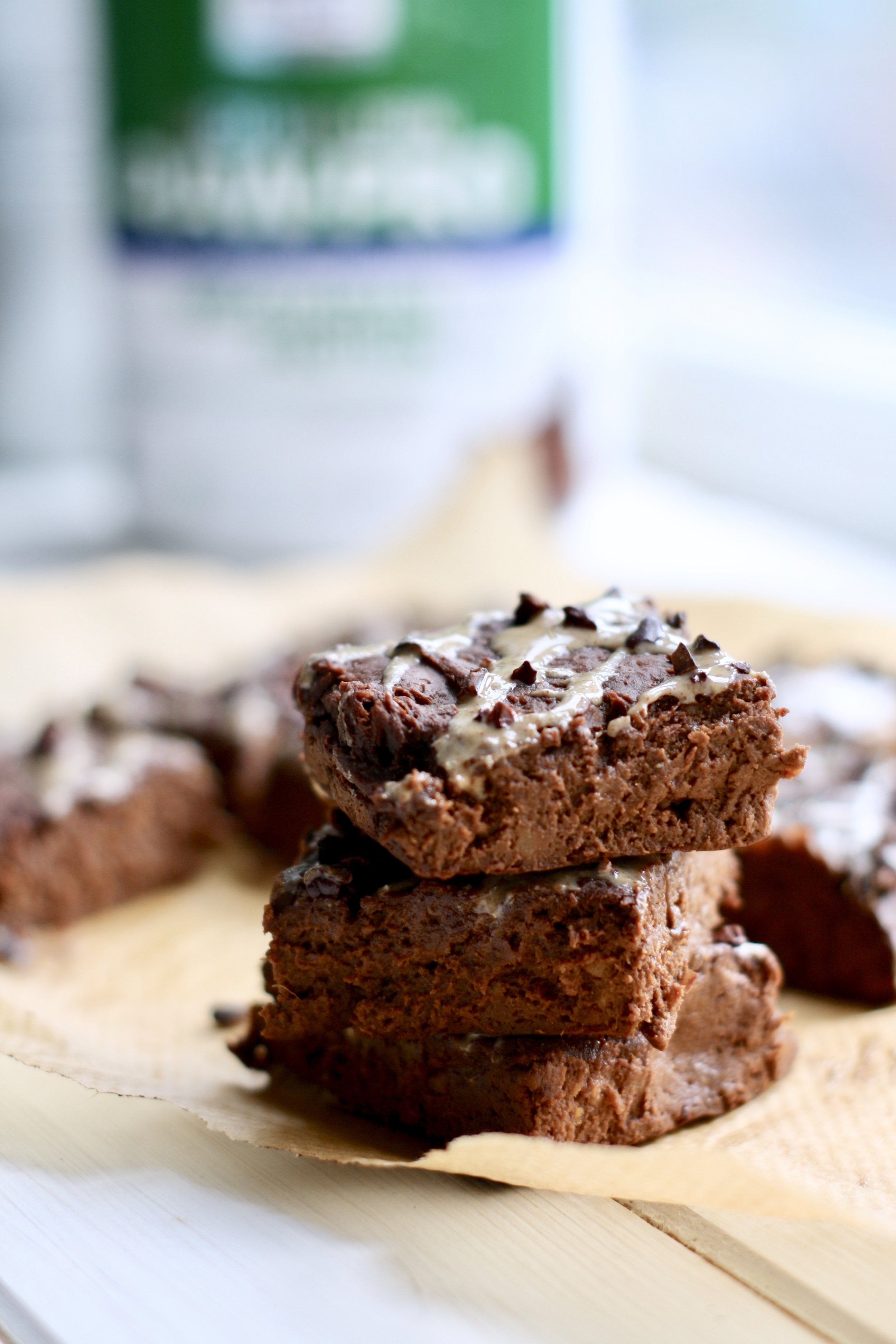 Ingredients (makes 9 brownies)
1 1/4 cup pumpkin puree (or steamed and mashed sweet potato if you can't grab any pumpkin)
3 tbsp USN Raw pro vegetarian chocolate protein powder
2/3 cup nut butter of choice + a little extra for drizzling (I used peanut)
1/3 cup raw cacao powder
1/4 cup maple syrup
1 tsp vanilla extract
2 tsp cinnamon
1 tsp ground nutmeg
1/2 tsp cayenne pepper (optional)
1 tsp salt
Method:
Pre-heat oven to 180c.
In a bowl, combine all of the ingredients and mix well. (You may want to soften up the nut butter a little in the microwave or add a few drops of melted coconut oil.)
Pour the mixture into a lined baking tray and flatten down to about 2inches thick.
Bake for 20minutes and then leave to cool on a wire rack.
Drizzle on extra nut butter or any toppings of your choice and slice up!