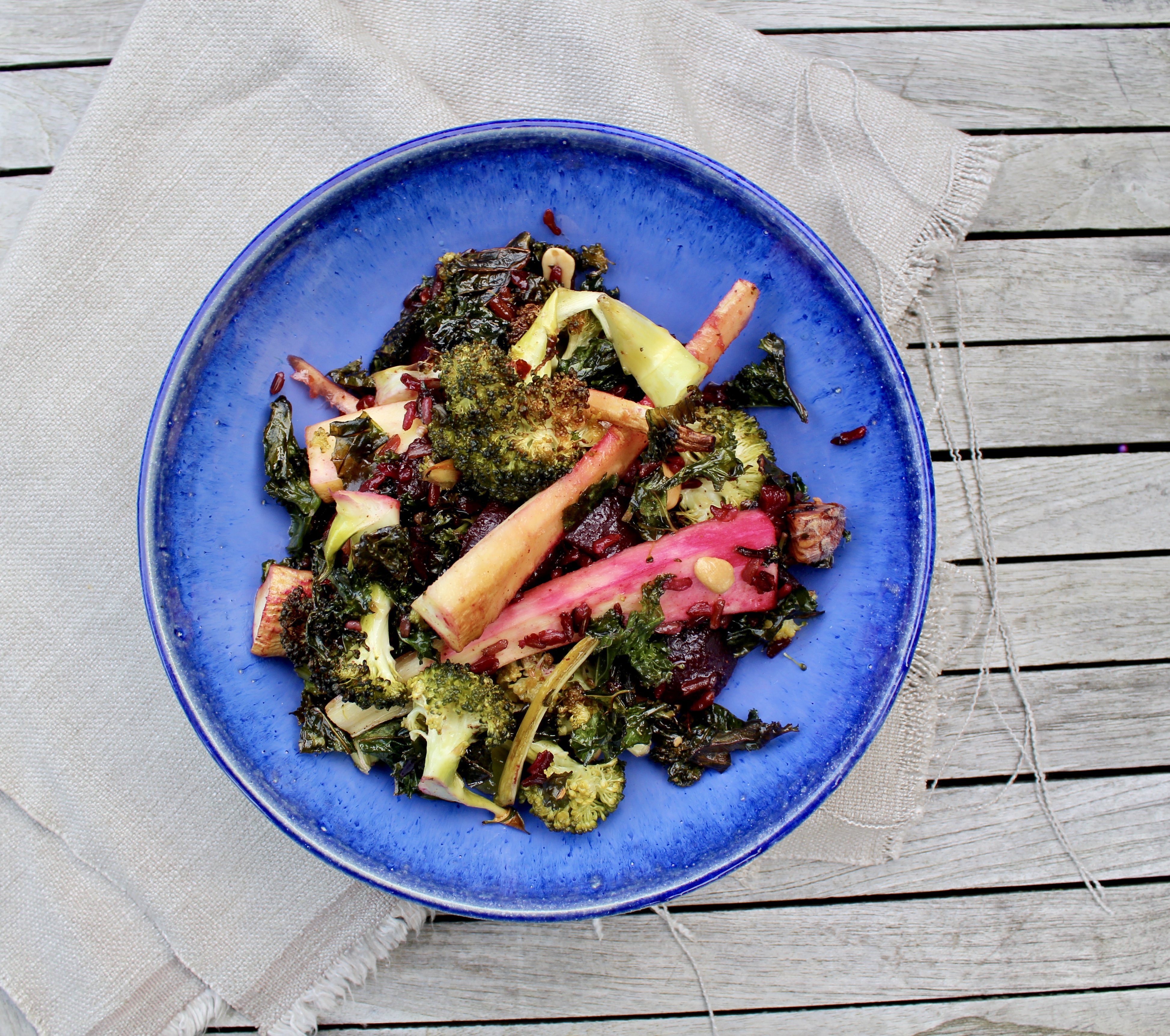 Roasted vegetables have to be one of my favourite Winter comfort foods. They go hand in hand with cosy, relaxing Sundays and somehow feel wonderfully indulgent even when they are so good for us!
This recipe actually came from  a "what do I have to use up in the fridge?" moment, which sometimes can turn out to be a terrible mix of everything, but this was a huge success (if I do say so myself). I'm also mildly obsessed with parsnips so I revelled in their addition to this dish.
It is the simplest recipe ever and is great as a side dish at a party or just as a big old bowl of warmth when you're feeling very lazy and cooking seems like far too much effort. I actually ended up topping my bowl with a poached egg which was just delicious! You can sub out any veg you like or dislike to suit your taste buds and fridge stores 🙂
It's also a pretty perfect post-muddy-dog-walk treat!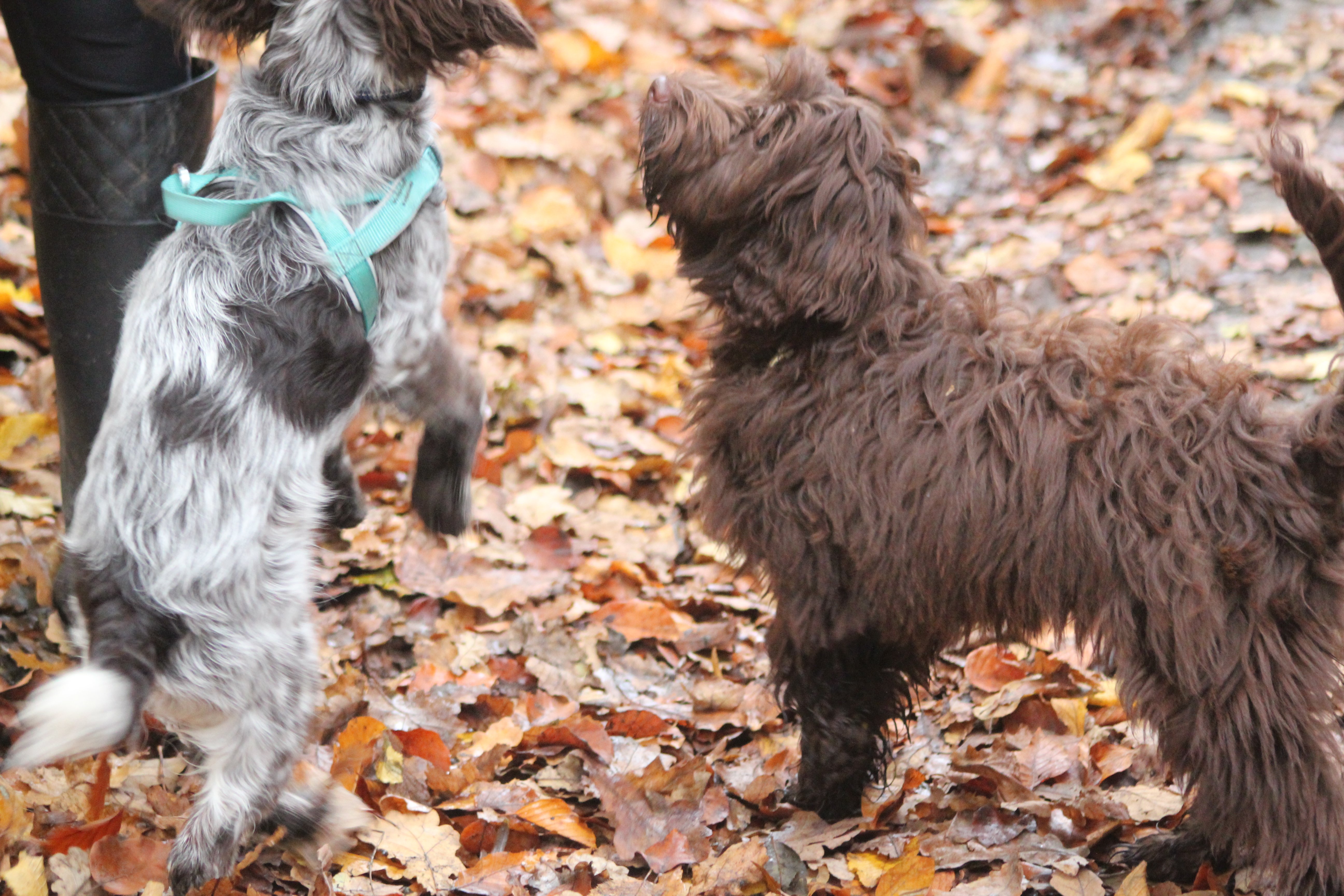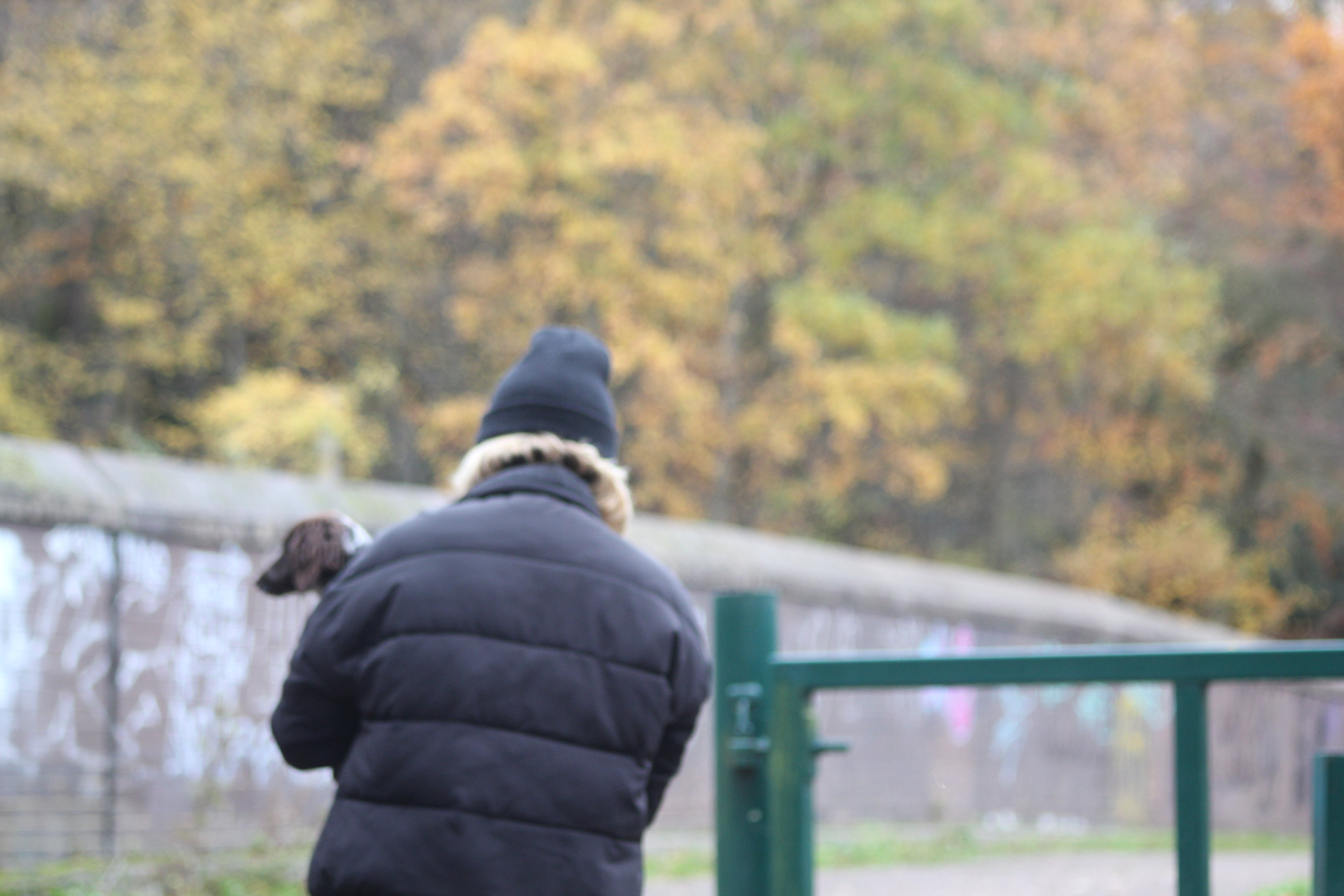 ---
 Serves 2 (or 1 if you're like me and eat endless amounts)
INGREDIENTS
4 big handfuls of kale
1 broccoli (chopped into thin trees) – I like to throw the stalks in for extra crunch too
2 parsnips (chopped into strips)
4 beetroots chopped into quarters – I used pre-cooked for speed.
1 handful of pecans
1 tbsp coconut oil (melted)
1 tbsp maple syrup
1 tbsp apple cider vinegar
1 tsp ground cinnamon
1/2 tsp chilli powder or flakes
salt and pepper to taste
METHOD
Pre-heat oven to 180c fan.
Chop all of the veggies and pour into a large baking dish so they are evenly spread out.
Add the coconut oil, maple syrup, apple cider vinegar, cinnamon, chilli and salt and pepper and rub into the veggies so they are evenly covered.
Pop into the oven for 30 mins, giving a little shake half way through.
Take out and dig in to the healthy, warming goodness!
---