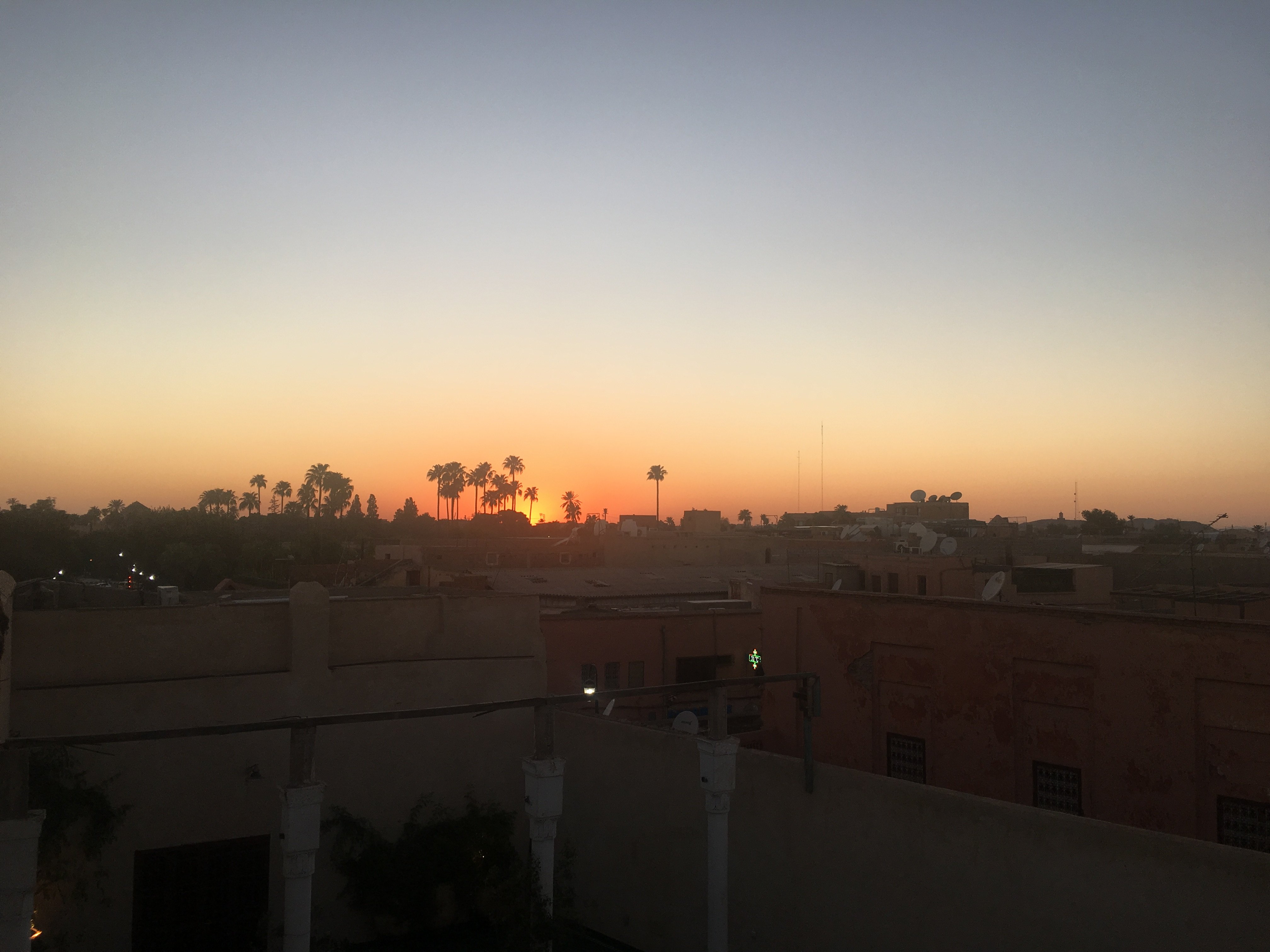 It's very easy to get caught up in the tourist traps when visiting a new place, especially one as fast paced and bustling as Marrakech. I'm no expert but after spending 6 days in this gloriously vibrant city, we quickly discovered (through trial and error) how to make the most out of your trip here and not feel like you're being scammed of your stay.
DO
Prepare to spend a lot of your time drinking Moroccan mint tea. It's complimentary in most Riad's and is the perfect afternoon treat (and yes, you'll probably want to get their famous pouring techniques on your Instagram).
Allow yourself to get a little lost. Apparently even the locals still get lost, but it's quite amazing to just follow your nose and keep wandering down all of the souks in the Medina. Most roads lead back to the main square: Djemaa el Fna so you're never too far away.
Spend your time haggling. Usually you can start with a third of the price that they say- some will think you're mad and others will happily oblige.
Venture to the rooftops to watch the Sunset with a cocktail in hand. Read my post here on the best spots.
Visit the YSL gardens early. They open at 8am and are beautifully quiet before the tour busses arrive, so get there early so you have some walking space to yourself.
Embrace the spirit of Marrakech. There is so much beauty in the mad streets and hidden Riads behind secret doors so do appreciate it for it's magic.
DON'T
Follow anyone who accosts you and says he'll show you around. We thought we were being very street wise about this and ended up getting stuck in a tour of the Tanneries and having to pay our way out at the end- it was a scary situation so don't be fooled by people's friendliness.
Wander around with too much skin showing in the Medina. Marrakchis are very tolerant but respect their culture.
Get caught up in the prices in the souk. You obviously don't want to be ripped off but do pay what you think things are worth for you, even if it is a few Dirhams more than you were expecting.
Buy your Dirhams before you fly (in fact I'm pretty sure you can't change them in the UK). Wait until you get to Marrakech and change them at a bank.