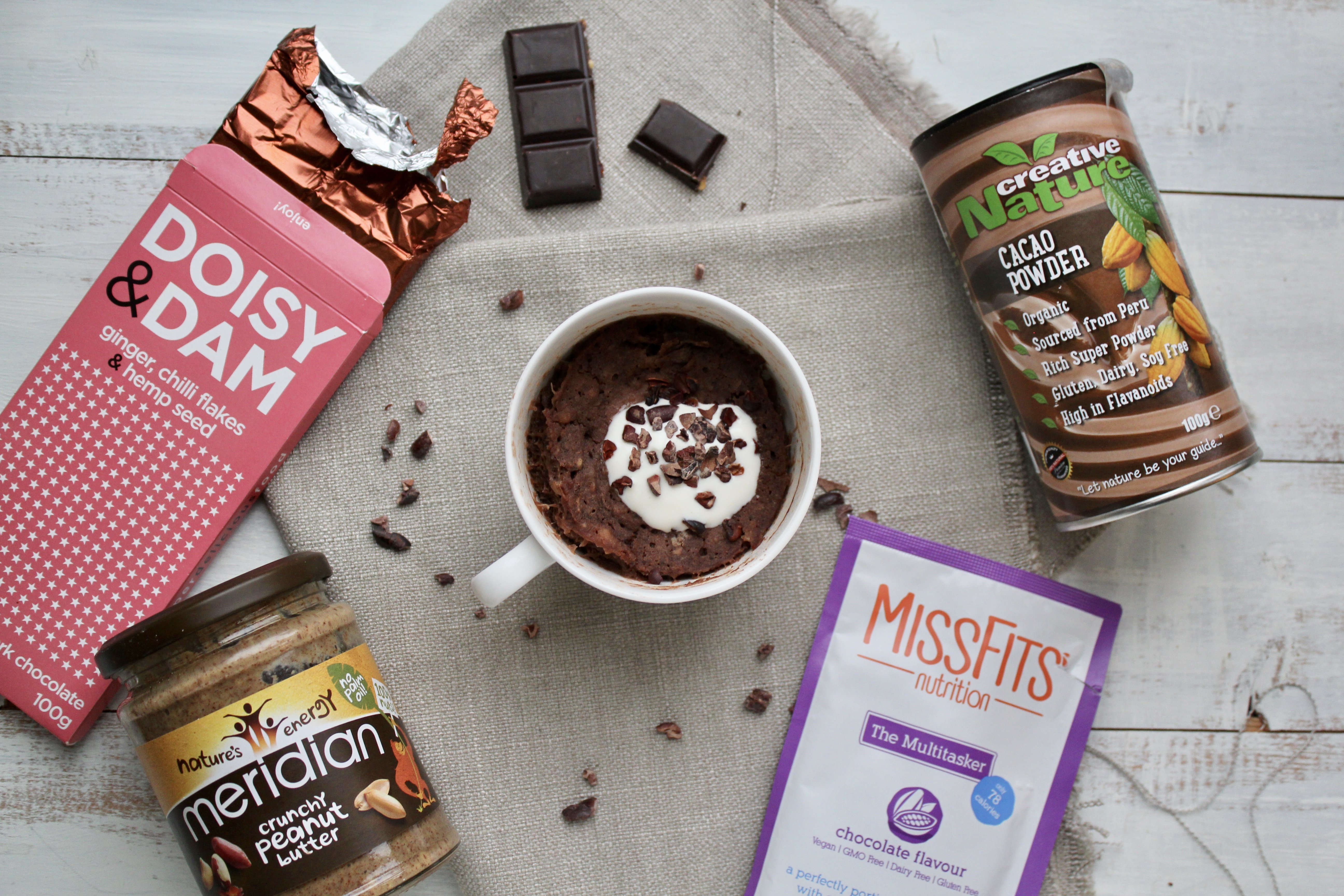 Mug cakes first came into my life when I was too lazy to make a real cake and wanted a quick fix. I opted for a recipe loaded with sugar and white flour and which didn't do much goodness for my body and PCOS… in fact it probably did the opposite. Then protein mug cakes happened for a brilliant way to get extra protein into our diets whilst satisfying that sweet tooth. Here I have created the perfect balance between indulgent and good for ya… trust me it's the best balance to have.
I use protein powders almost daily when I'm working out, for the best and easiest way to aid muscle recovery and have tried tonnes of whey based and plant based powders but am currently completely obsessing over Missfits Nutrition. They use pea protein and are completely naturally with no nasty added sugars or ingredients and the chocolate flavour makes for the perfect protein mug cake component.
If you do want to give them a try then use my code SARAH20 to get 20% off your first order!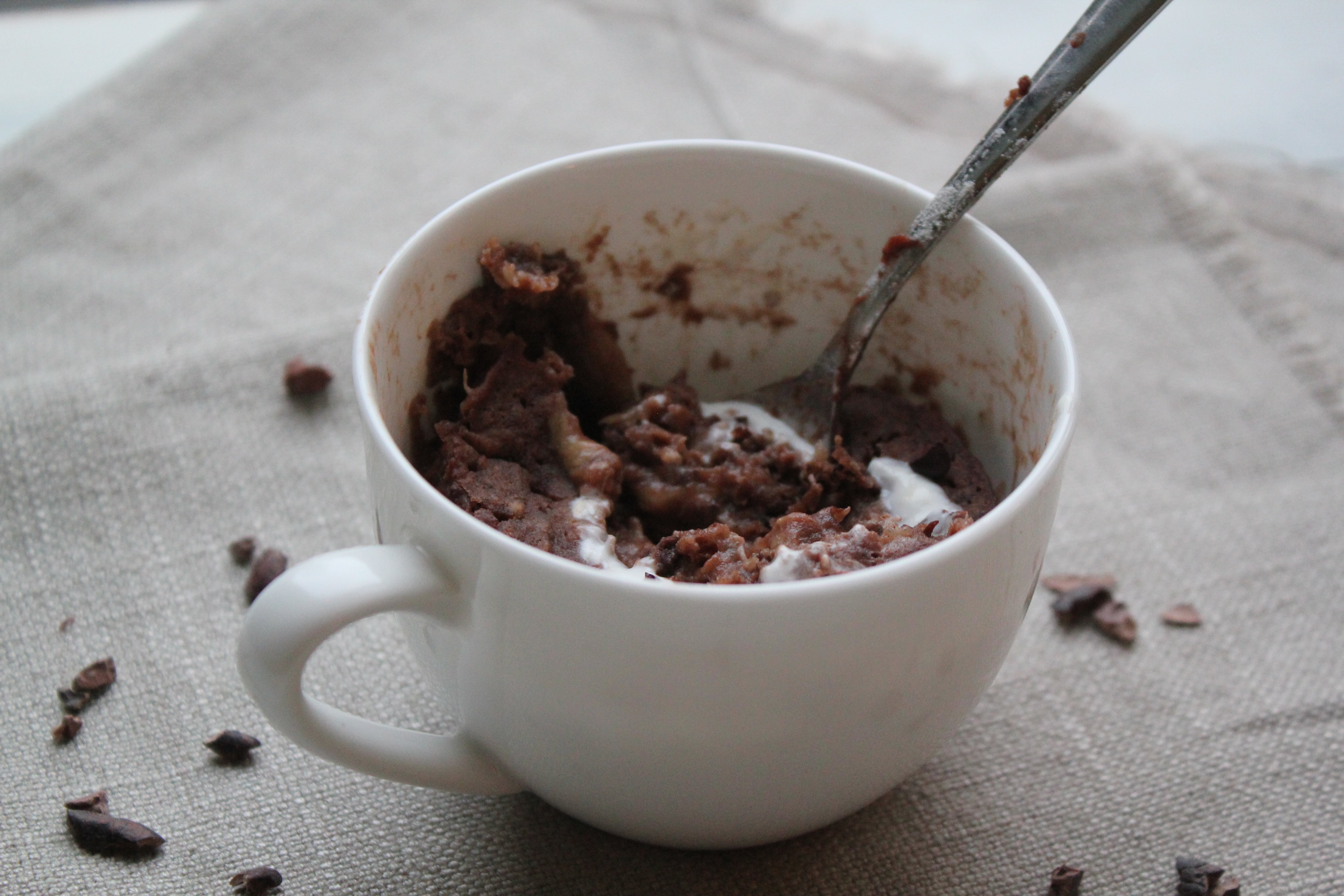 INGREDIENT
1/2 banana
1 tbsp all natural peanut butter
1 tsp coconut oil (melted)
2 tbsp buckwheat flour (or alternative)
1 tbsp cacao powder
1/4 tsp baking soda
big pinch of salt
1/2 sachet of missfits chocolate protein
1/4 cup non dairy milk
1tsp cacao nibs
METHOD
Mash the banana and add to your mug of choice.
Add the rest of the ingredients and mix well with a fork.
Pop in the microwave for 1 minute and then check the cake hasn't spilt over the top. Then pop back in for a further 30 seconds until the mixture has hardened up.
Top with full fat natural yoghurt or a coconut yoghurt of your choice (ice cream would do well too) and tuck in.