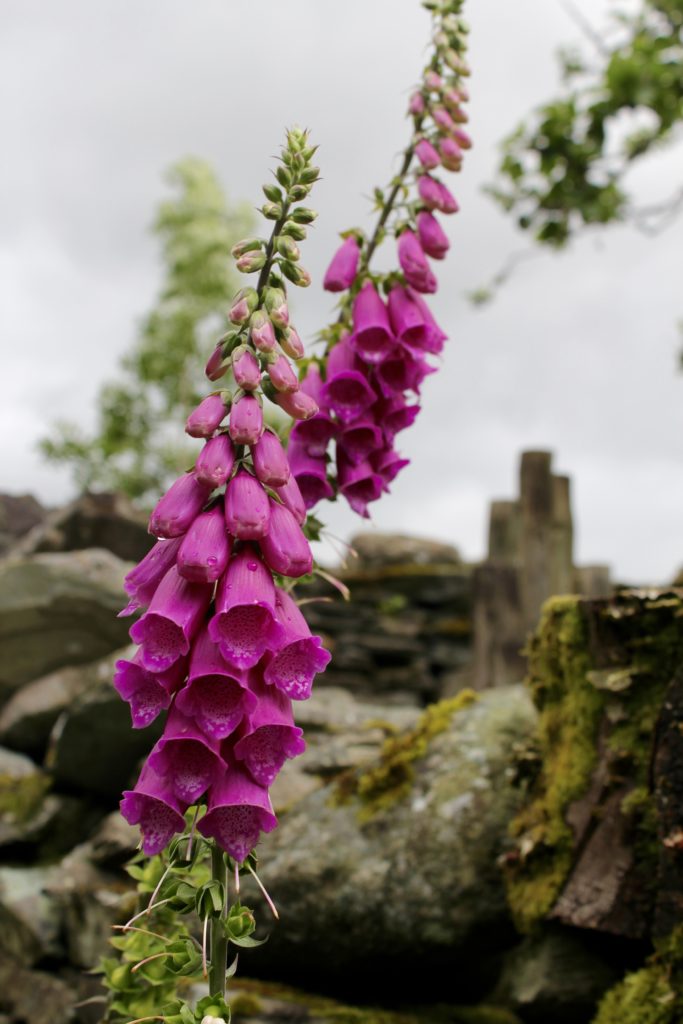 Every year, my family head north to the rainy depths of The Lake District in Cumbria for 2 weeks of hiking, squinting in the rain, swimming, pub quizzing and most importantly, eating.
I usually try to cater to my 'dietary needs' by bringing bags of chia seeds, oats, brown rice milk etc with me so that I can happily feed and fuel myself for lots of outdoor exercise! But it is always an absolute pleasure to be able to sit back and have someone else muster up some health for you. I've been to Chesters every year for 25 years (woah show your age there Malcs), but this year I was so happy to find the menu absolutely beaming with delicious dishes and endless veggies!
Stuck for choice is always a good thing when ordering from such a diverse menu with exciting dishes and I had to hope that my family would order the things I wanted so I could try everything! And they did…with a few pinches 😉
I went for the sweet potato and carrot fritter with peas, rocket and a poached egg and it was just what I needed after a long and wet hike up to Lily Tarn! I teamed it with an oat milk latte and was a very happy gal.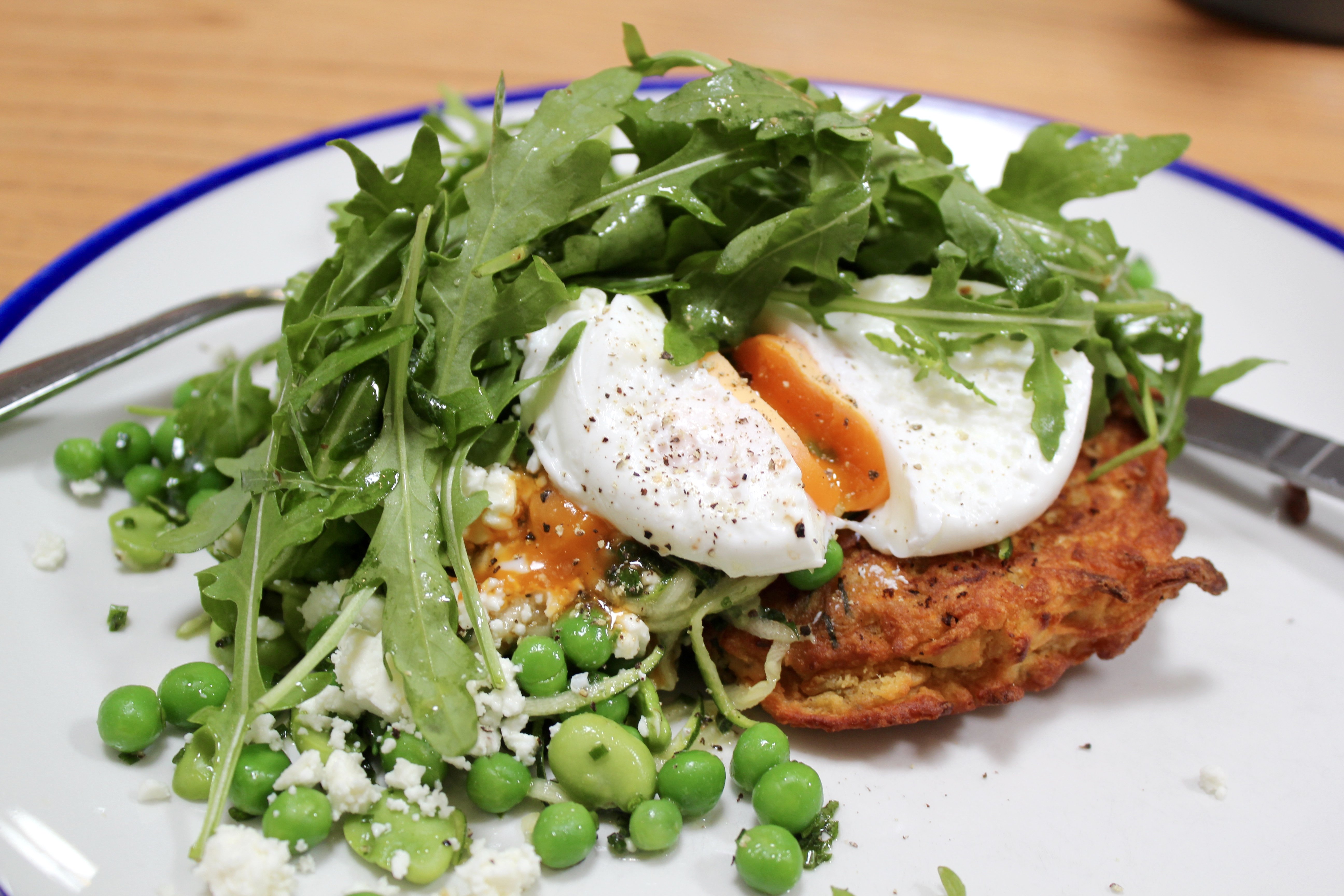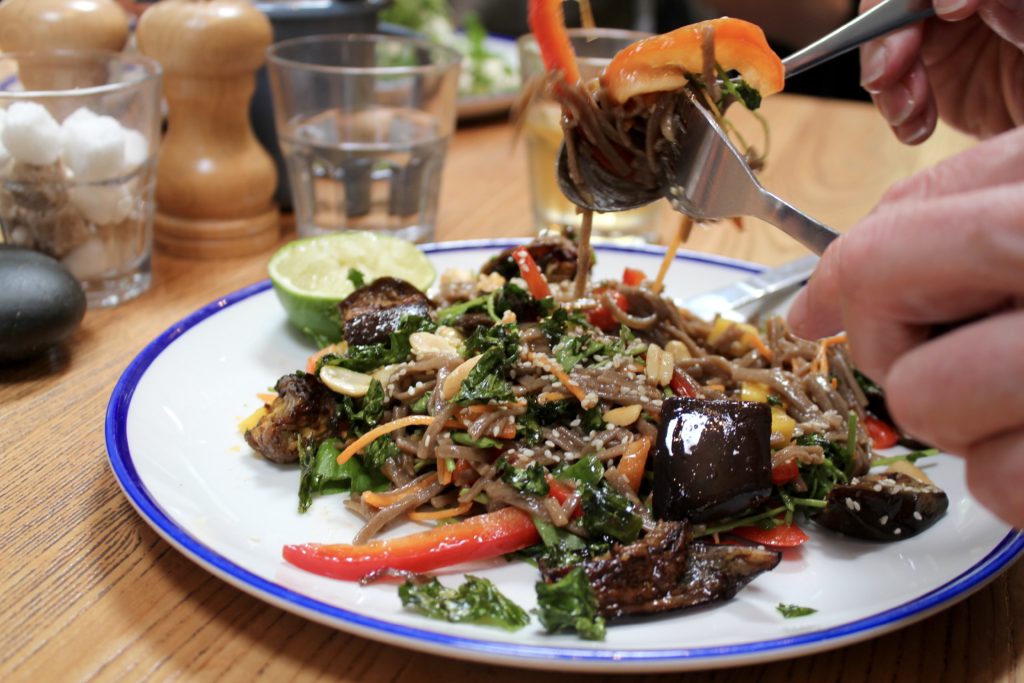 These soba noodles with miso aubergine, peppers and carrots were absolute heaven!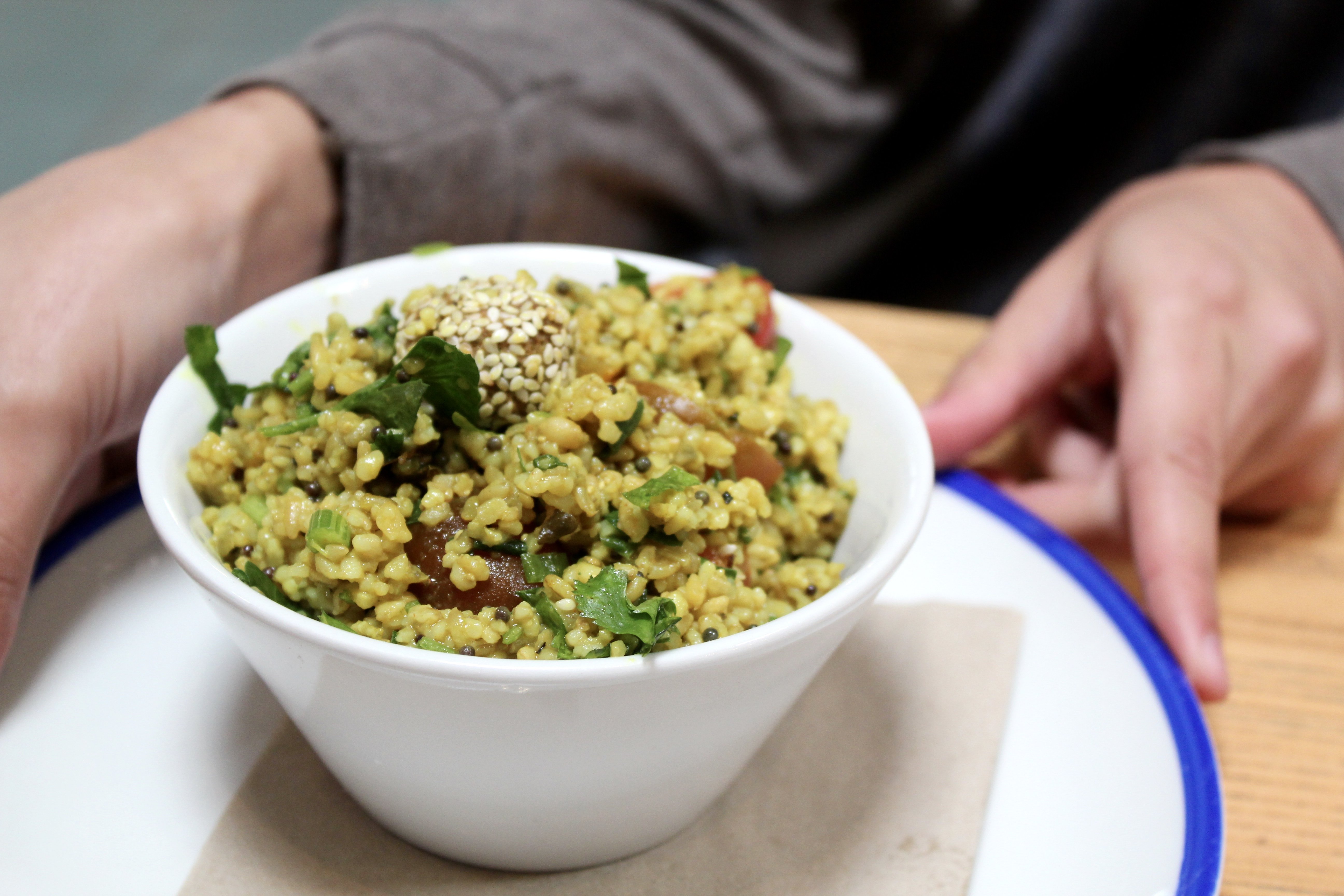 The freekeh salad with turmeric, mustard seeds, tomatoes and rocket with a sesame falafel.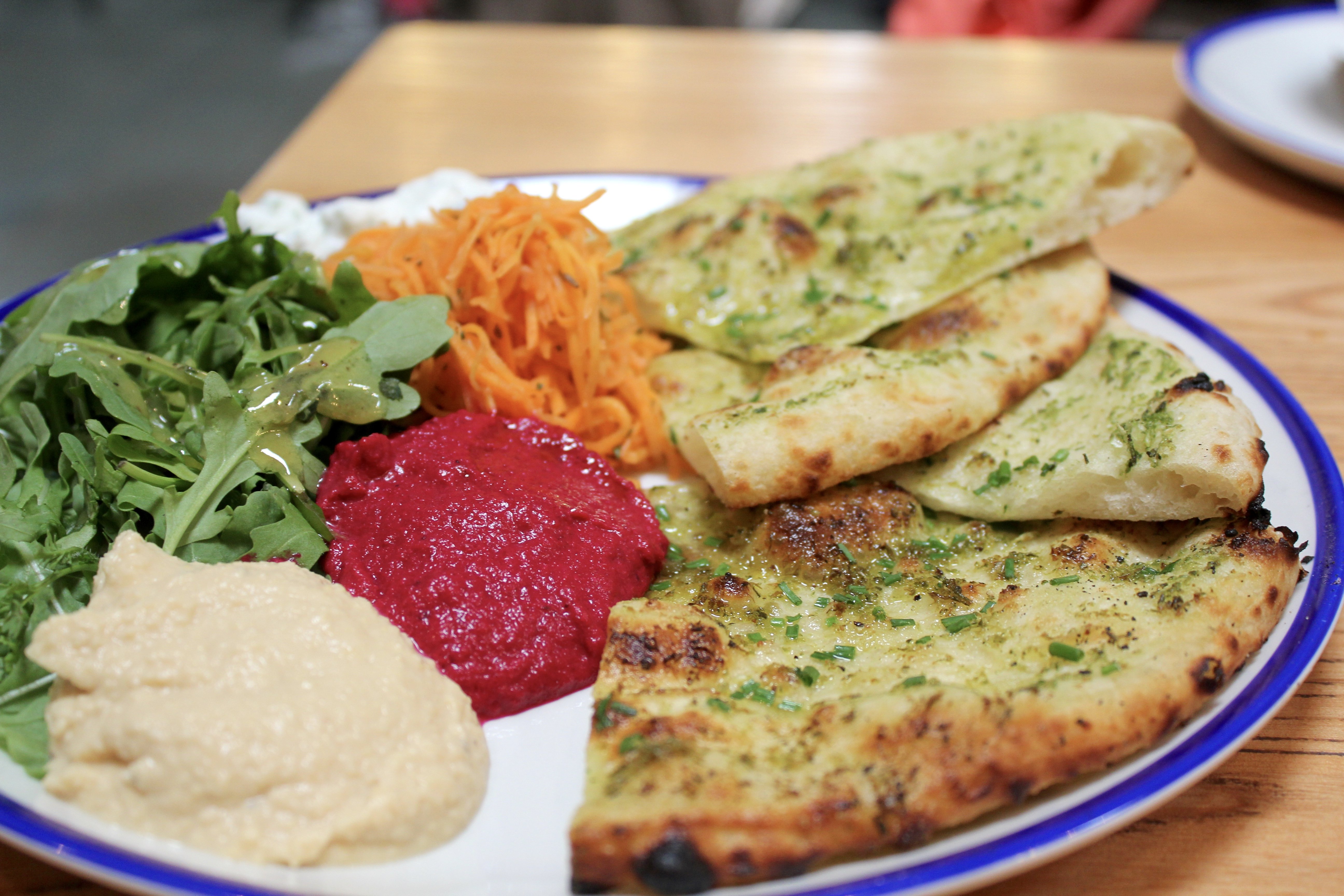 Garlic flatbread with humus, rocket, caraway spiced carrot and a beetroot dip.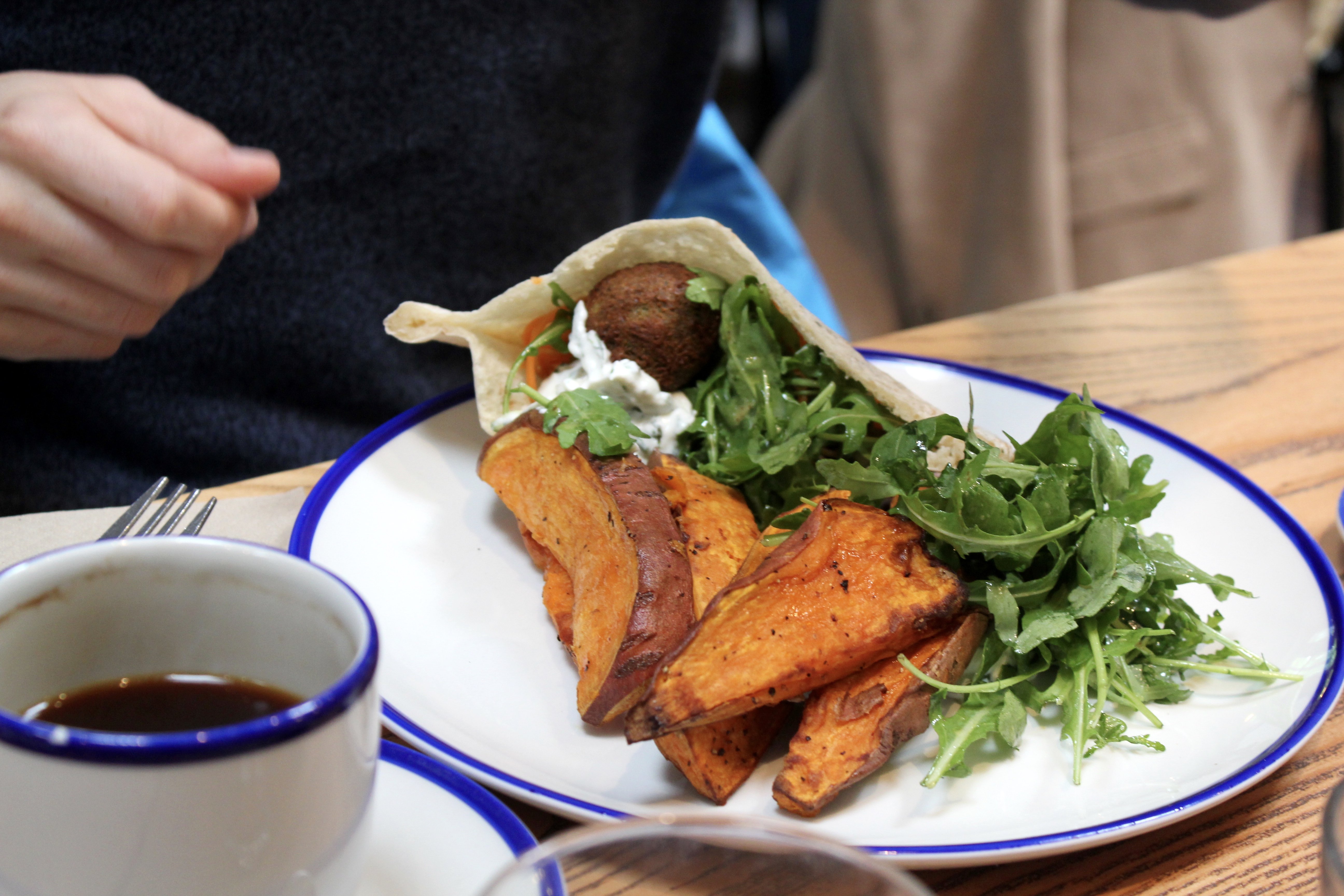 Spicy falafel in pita with tzatziki, rocket, chutney and sweet potato.
The cake was a little indulgence and unfortunately they didn't have any refined sugar free treats but they are definitely worth a try!
---
Chesters is definitely worth a visit if you're in the area and they have a beautiful balcony overlooking the river, which is a great spot when it's not pouring with rain!
---