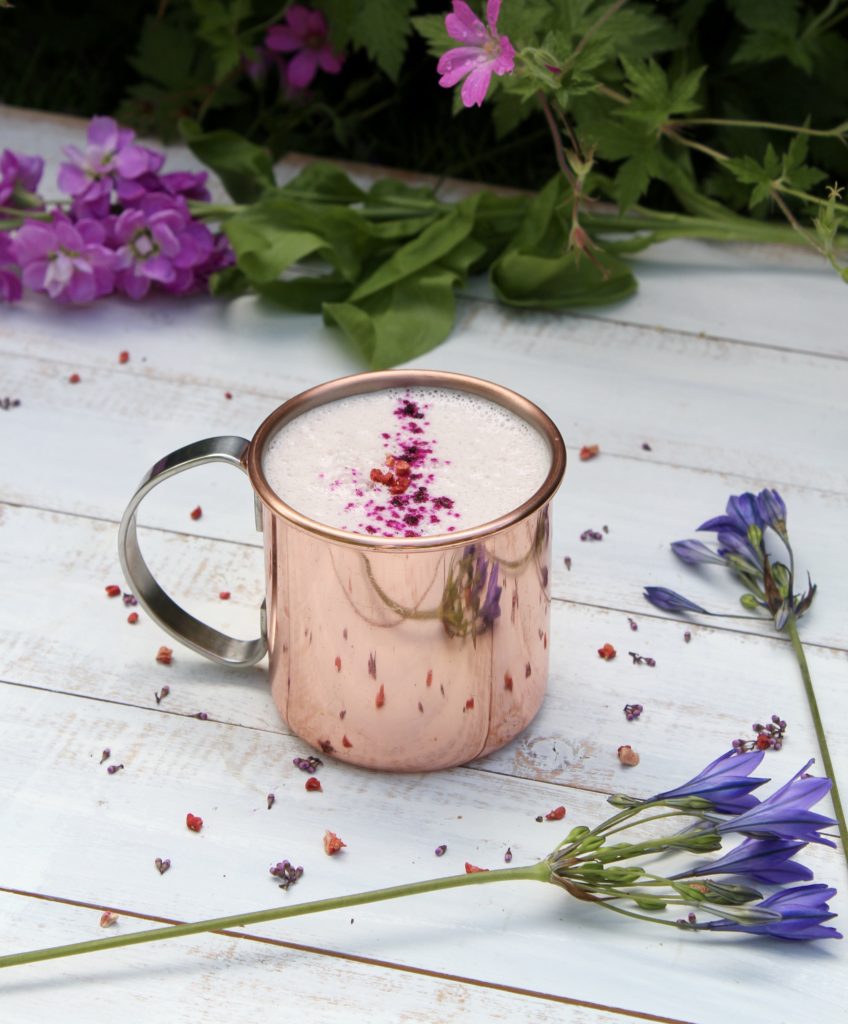 Pitaya is storming its way into the healthy food scene, with endless Pitaya smoothie bowls becoming the must have in health cafes and instagram snaps and they sure do look the prettiest of them all! Pitaya, also known as Dragon Fruit, is actually the fruit of a cactus plant and is grown in Central and South America and South East Asia.
When I was doing the typical back packing tour in South East Asia, Pitaya was very often included in their tropical fruit salads, along with pineapple, mango and banana and tasted delicious! The flesh of the fruit is the secret to those bright and beautifully pink smoothie bowls and is where a lot of the goodness hides. It is said to be high in antioxidants and the seeds contain vital omega 3 fats, so you know you're adding extra goodness to your morning bowl when you add some Pitaya.
Recently, I've been fan-girling over different ways I can make latte's happen and having been inspired by the fabulous people at Chacha Tea for their strawberry and rose lattes, I thought what would brighten up a grey morning more than a Pitaya latte?
So I've concocted this delicious and super quick recipe using Pitaya powder from Hybrid Herbs, a blend of goodness and my truster Nutri Bullet.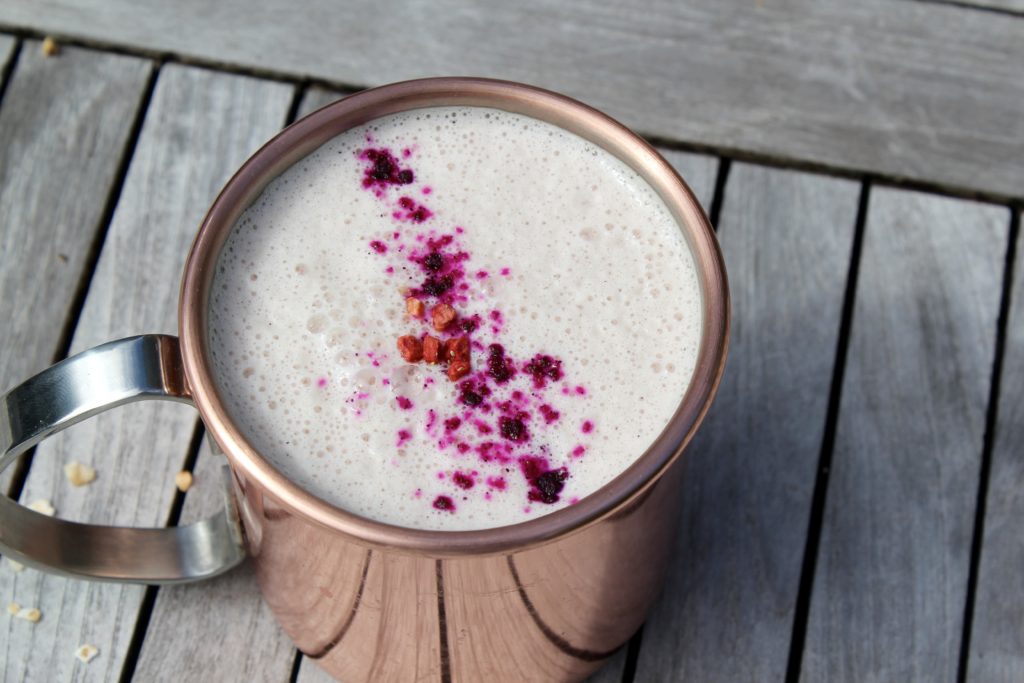 ---
Ingredients:
1 cup of plantbased milk (I used oat milk as it's extra creamy)
1 tsp coconut oil
1 tsp vanilla extract or powder
1/2 tbsp pitaya powder or fresh pitaya
1 tsp almond butter for some extra heaven
Method:
In a cup, heat your milk of choice in the microwave.
Boil the kettle and mix a few drops of hot water with the pitaya powder, stir to make a paste and then add a few more drops.
Throw the milk, pitaya mix, vanilla, coconut oil and almond butter into a Nutri Bullet or blender and blitz until frothy.
Pour into your mug and enjoy!
---