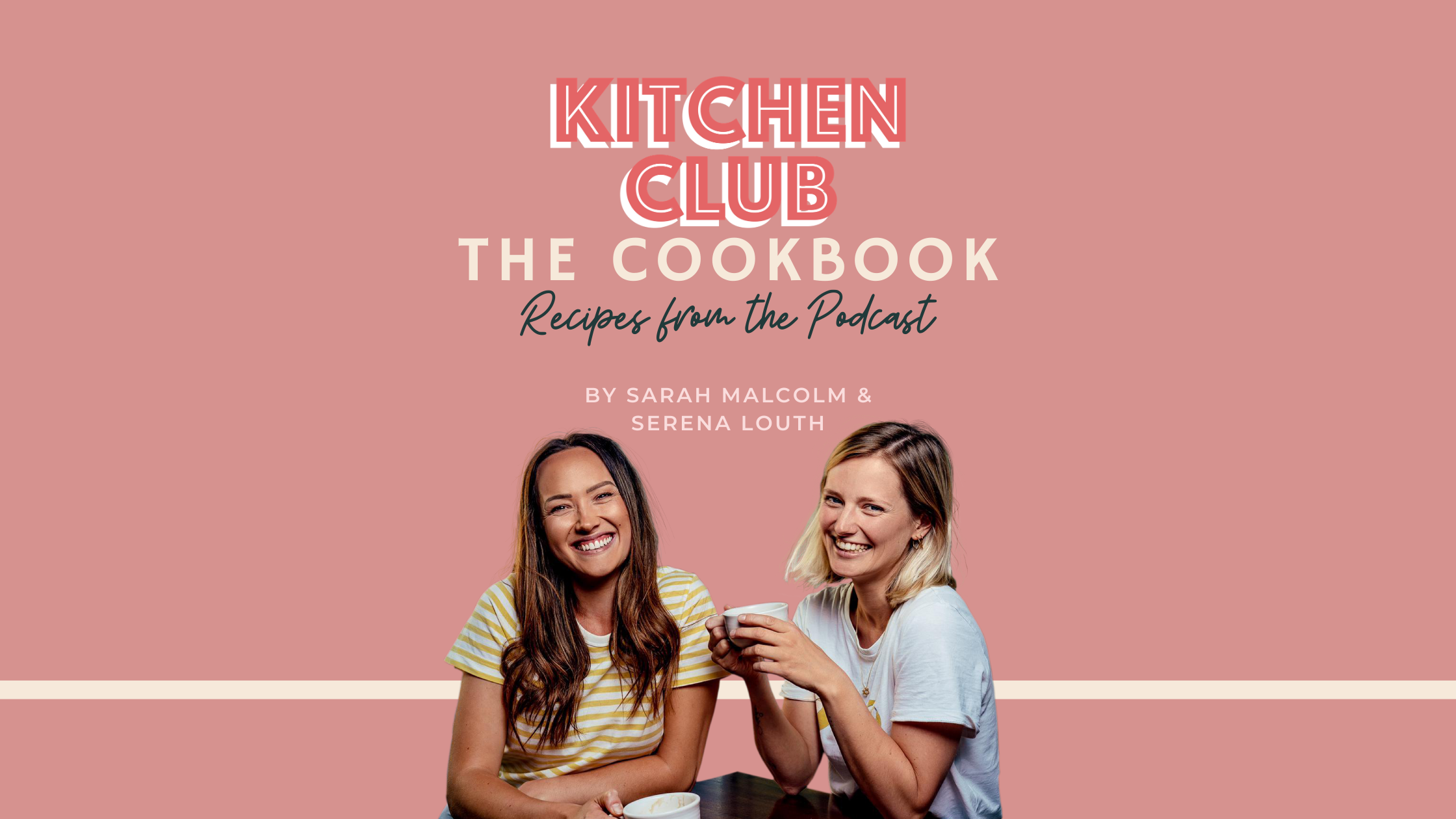 The Kitchen Club E-Cookbook is finally here! A collection of lovingly created recipes from Seasons 1 & 2 of Kitchen Club Podcast by Serena Louth & Sarah Malcolm.
We wanted to bring you all of your favourite recipes together in one easy place, to make your life in the kitchen easier & more enjoyable. Our aim has always been to offer simple yet delicious dishes that don't take hours to make. Most recipes can be easily veganised or tweaked to use the ingredients you already have in your fridge, as we believe time spent in the kitchen should be stress-free and enjoyable.
With over 35 recipes, including new & exclusive ones, we really hope you enjoy these, whether you are nourishing yourself or enjoying with your loved ones. Please share any photos of your creations on Instagram and make sure to tag us @KitchenClubPodcast because we love seeing your creations. Happy cooking!