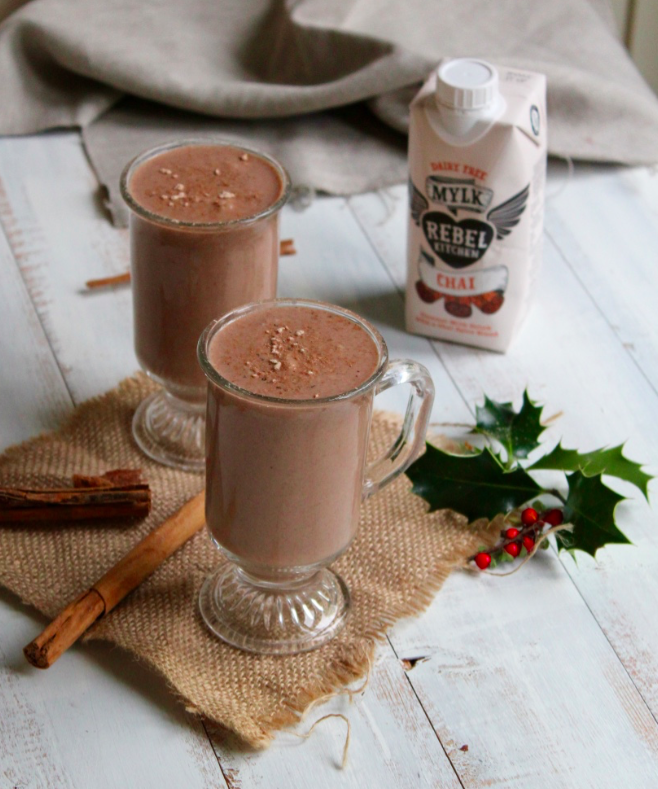 This is another recipe I made for Rebel Kitchen's Christmas blog and went down such a treat in my house!
I absolutely love all things Christmassy so it's always such fun turning traditional Christmas classics into healthy alternatives. This 'egg'nog latte is made with delicious whole ingredients and is actually vegan, despite the name. There is a cheeky option to use a splash of rum, but is absolutely not vital!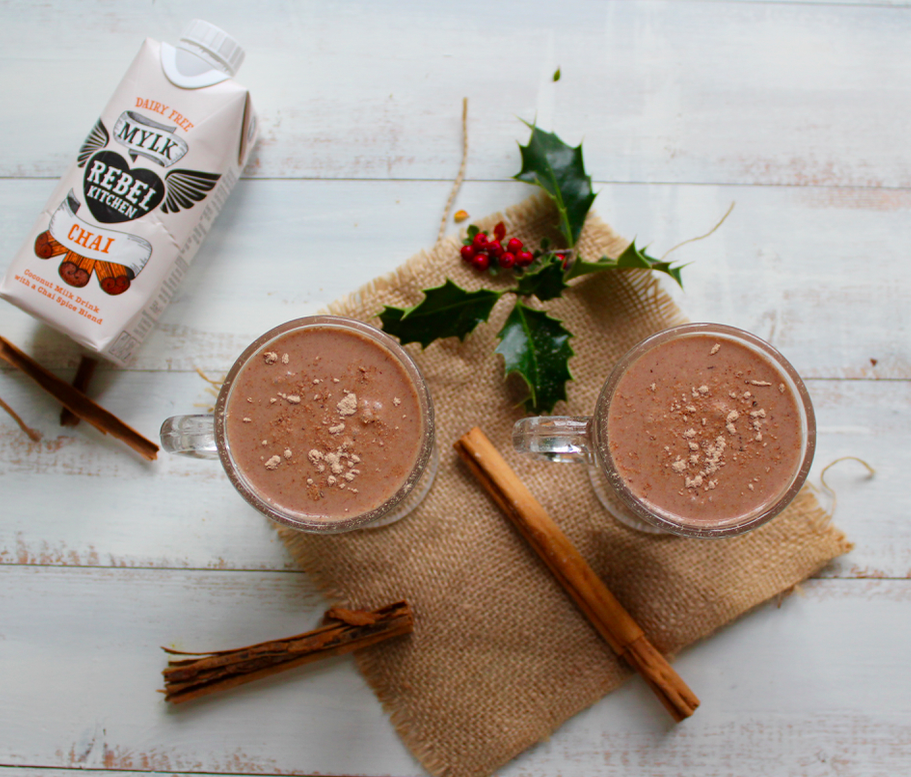 ---
INGREDIENTS (serves 3)
1/2 cup Rebel Kitchen Chai Mylk
1 cup coconut milk
1/2 cup water
4 pitted dates
1/2 cup pecans
1 tsp cinnamon
1 tsp ground nutmeg
1 tsp vanilla extract
2 shots dark rum (optional)
METHOD
Throw all of the ingredients into a high-speed blender or nutri-bullet.
Blend until deliciously creamy.
If you want to serve chilled then pour into glasses and enjoy with a dusting of nutmeg
 Or alternatively for a hot beverage, pour the mixture into a pan and place over a low heat. Stir gently until mix is hot but not bubbling. Add the rum (if you're including) and pour into glasses and enjoy with some festive cheer!
---