I concocted this recipe last Summer whilst teaching cooking in America and I can't believe I haven't made them again since!
I was having a bit of a panic just before I made them as the ingredients I had ordered to make sweet potato brownies hadn't arrived and I was due to start classes within the hour. I rummaged through my cupboard of goods and came up with these absolutely amazing Carrot Cake Bites using up bits and bobs that I had left over and the outcome was delicious! They were a huge success with the girls and are packed with sneaky health so are perfect to make for your kids!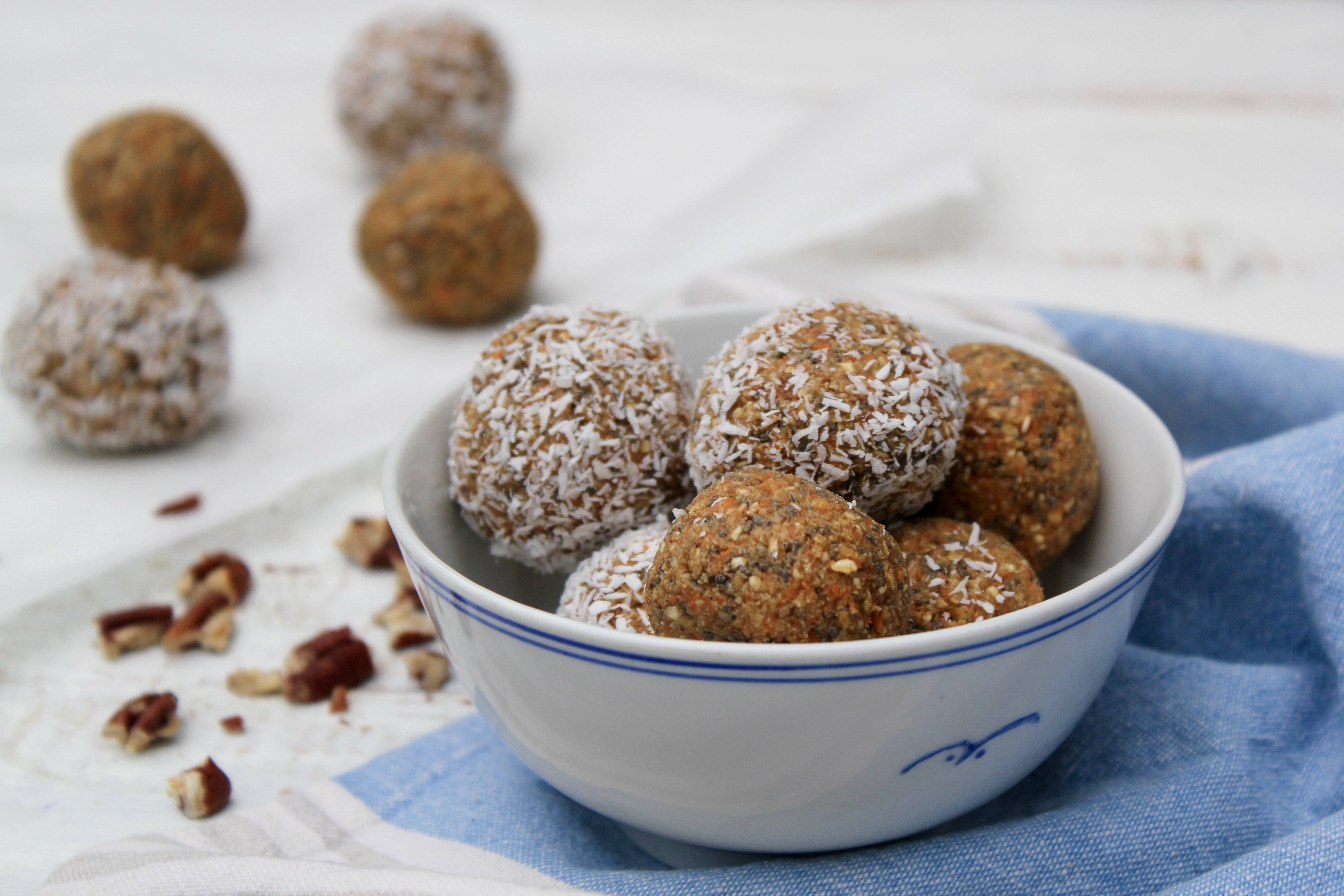 ---
Makes roughly 12 balls
INGREDIENTS
1 1/2 cups oats
1/4 cup pecans, finely chopped
2 tablespoons chia seeds
1 tsp Coconut Oil
1/4 cup maple syrup
1/2 teaspoon of vanilla extract
1/2 teaspoon ground cinnamon
1/2 cup shredded carrots
1/4 cup raisins
1/2 tsp grated fresh ginger
METHOD
In a food processor, combine the oats, pecans and the chia seeds and mix well.
Add the rest of the ingredients and blitz until combined.
With a tablespoon or your sticky mitts (hands), roll into balls. You can roll the balls in desiccated coconut if you prefer a coconutty taste!
Place the balls on a cookie sheet lined with wax paper and chill for a minimum of one hour.
Serve chilled or at room temperature. Keep remaining bites in an airtight container for up to one week in the refrigerator.
---