Last weekend I ventured to West London's newest hot spot, the third branch of Instagram sensation, 'Farm Girl' for Sunday Brunch. As a huge lover of the iconic Notting Hill branch, I was keen to head down to see if the fuss what all the fuss was about and it did not disappoint!
Head over to Glowcation to read my full review!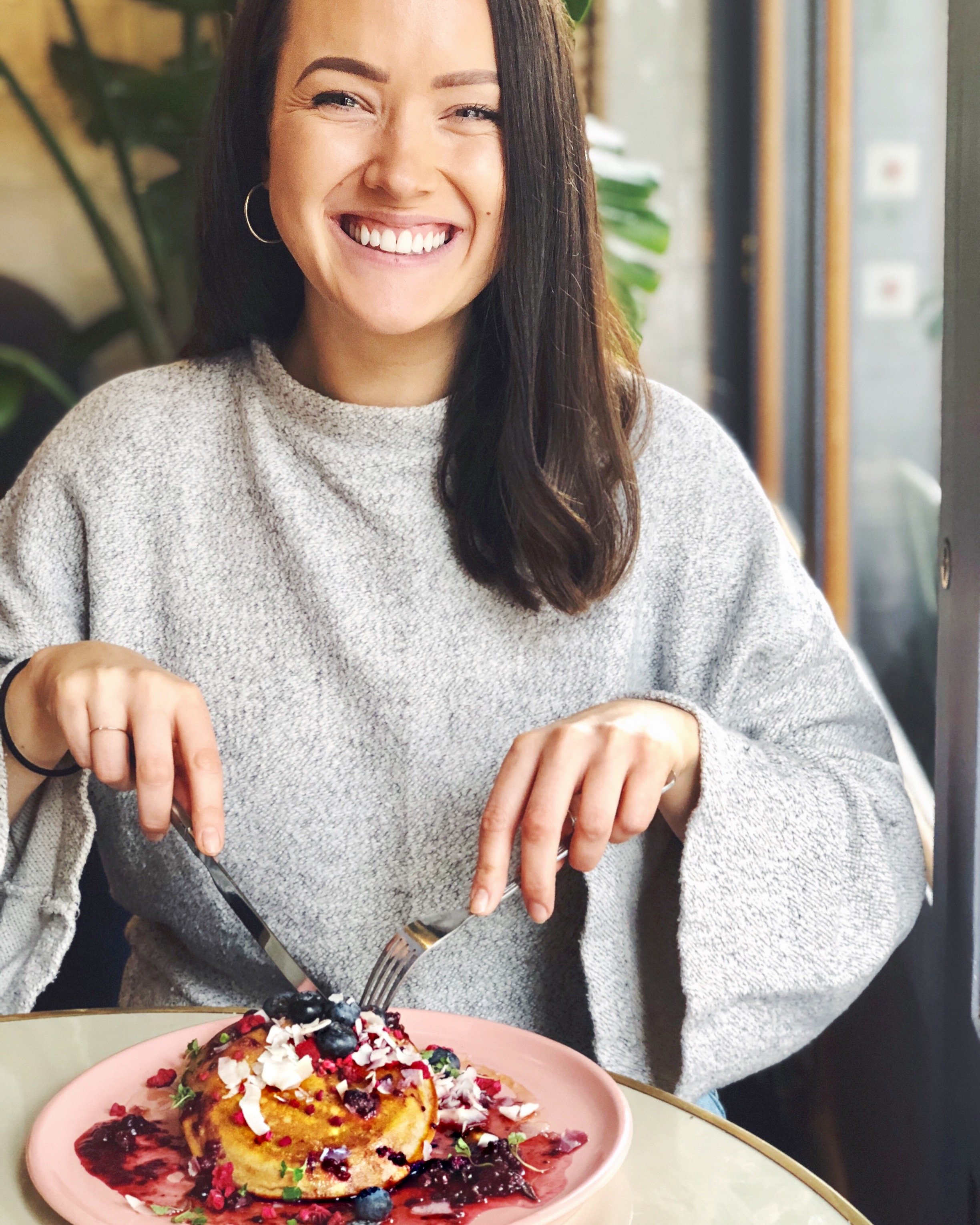 It was pretty difficult to choose what to drink when the menu of beautiful latte's is endless. In the end we went for a lavender infused latte and a blue matcha latte- both were delicious!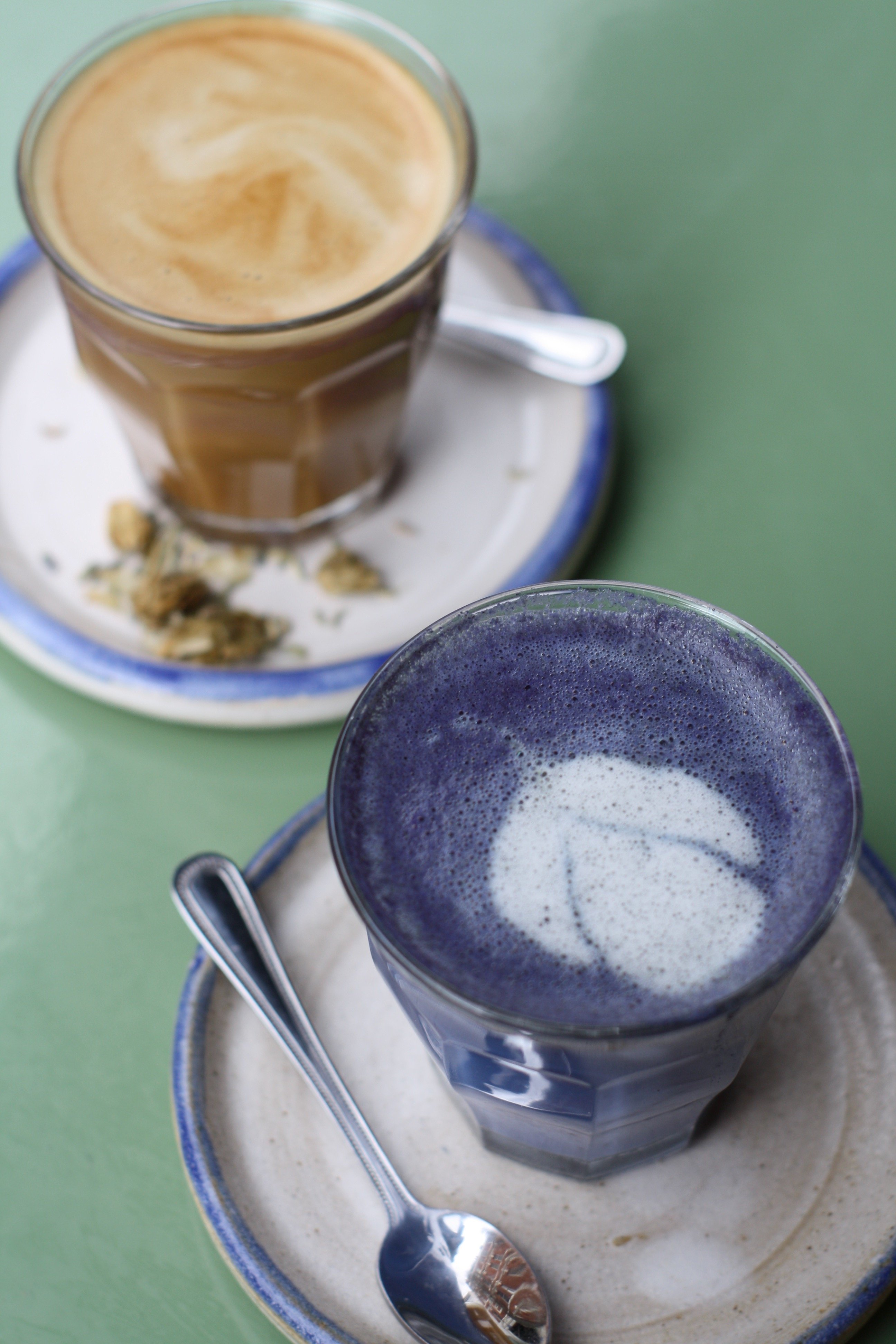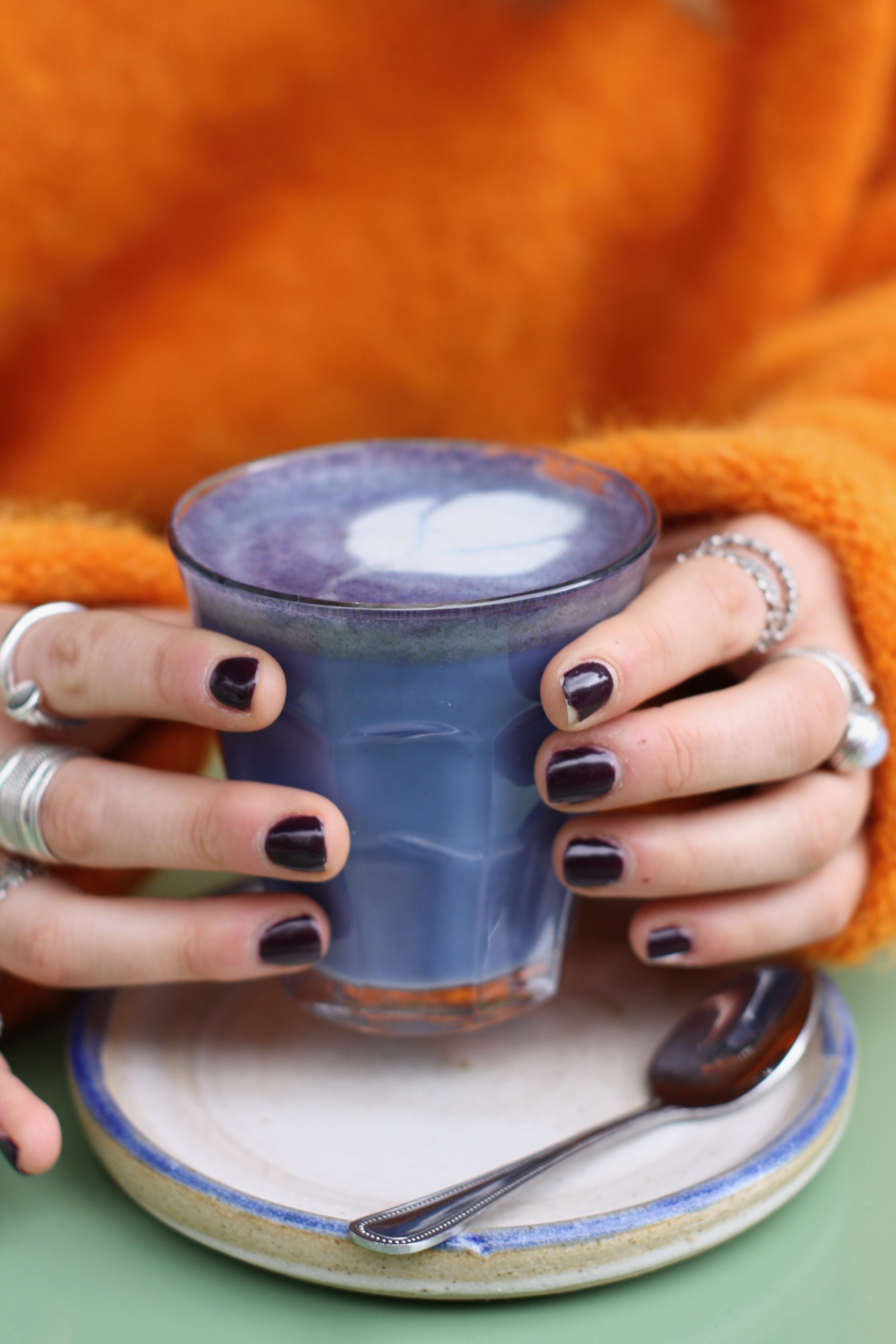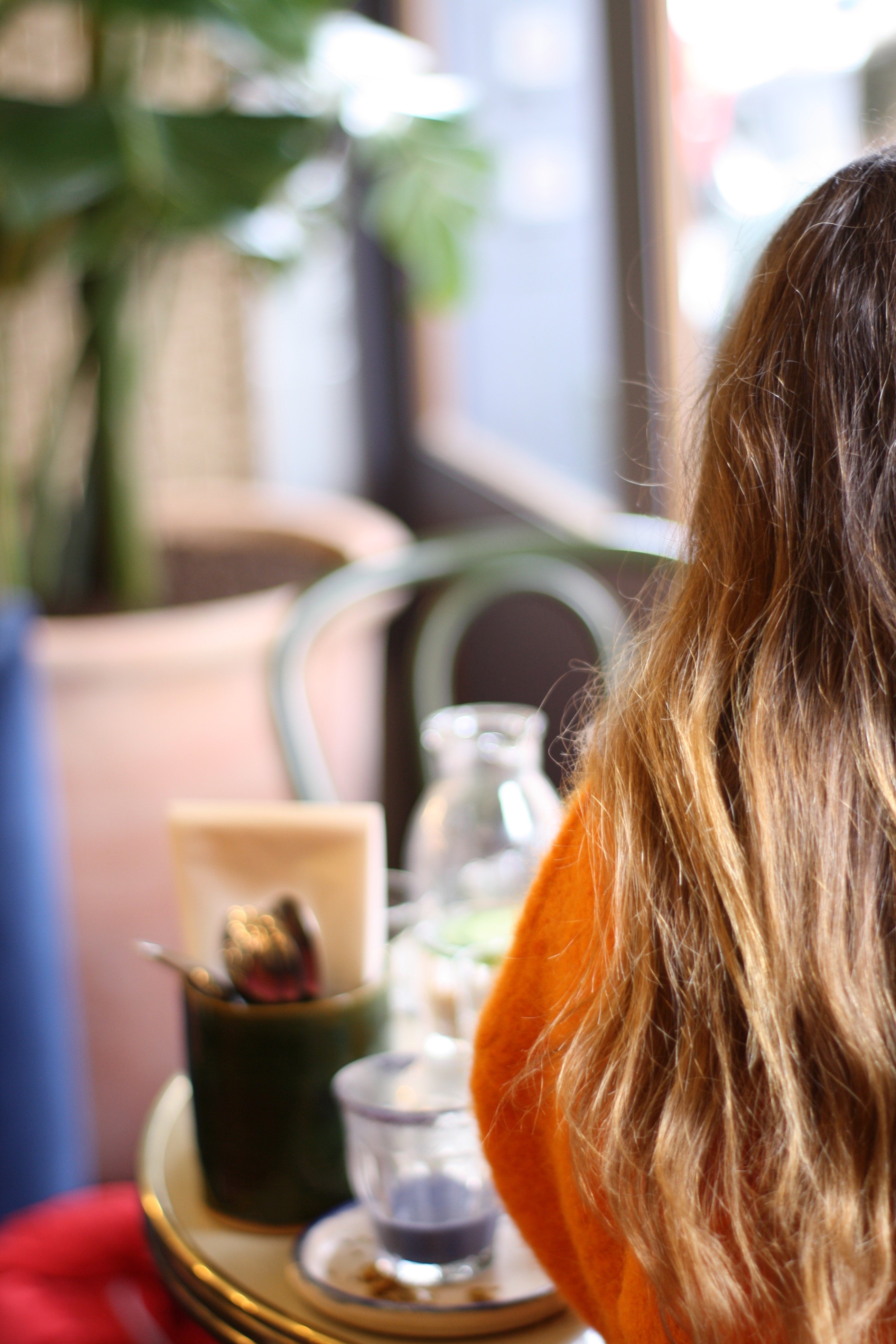 These vegan blue jack tacos really stole the show for me.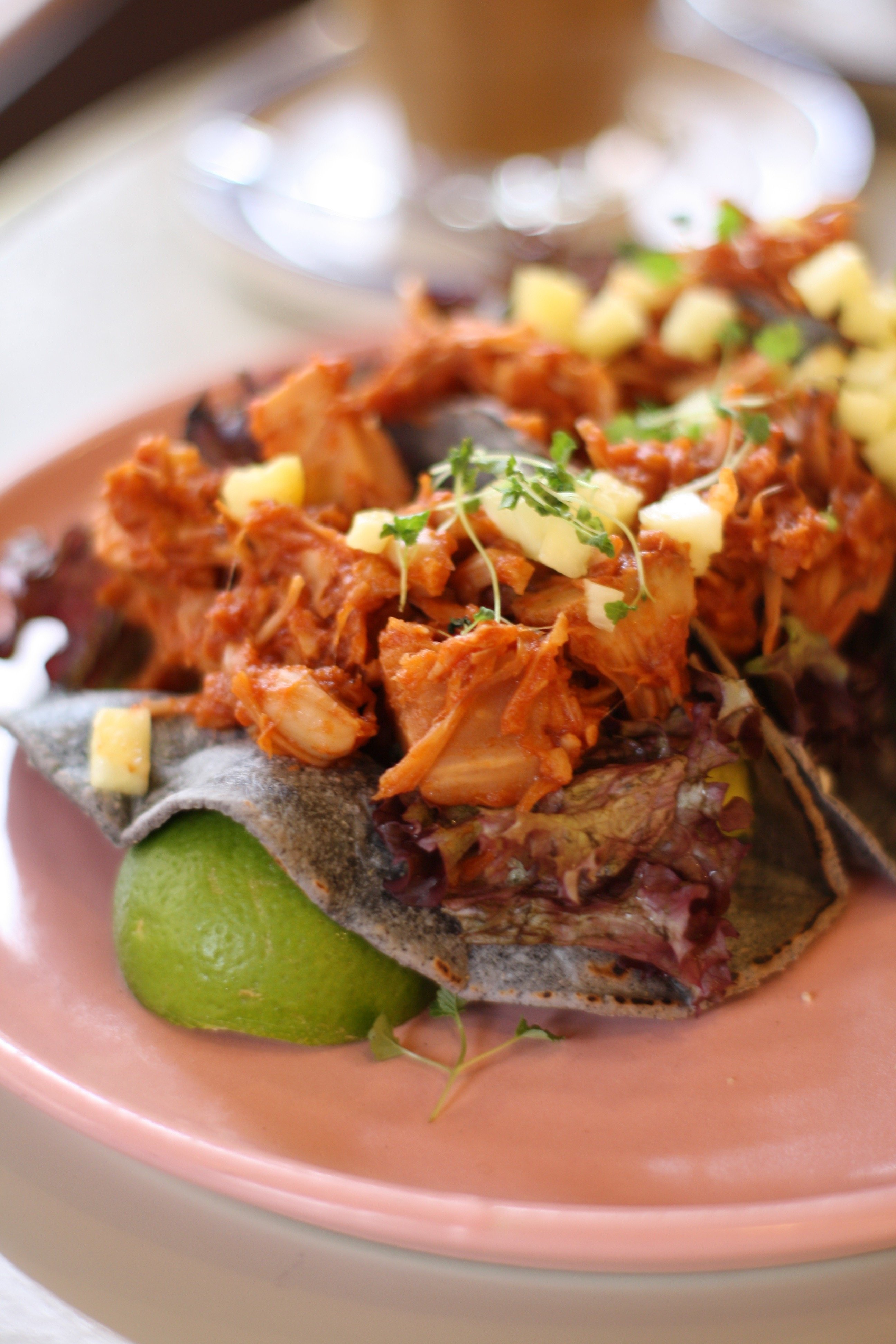 What's brunch without a brunch dessert of pancakes?