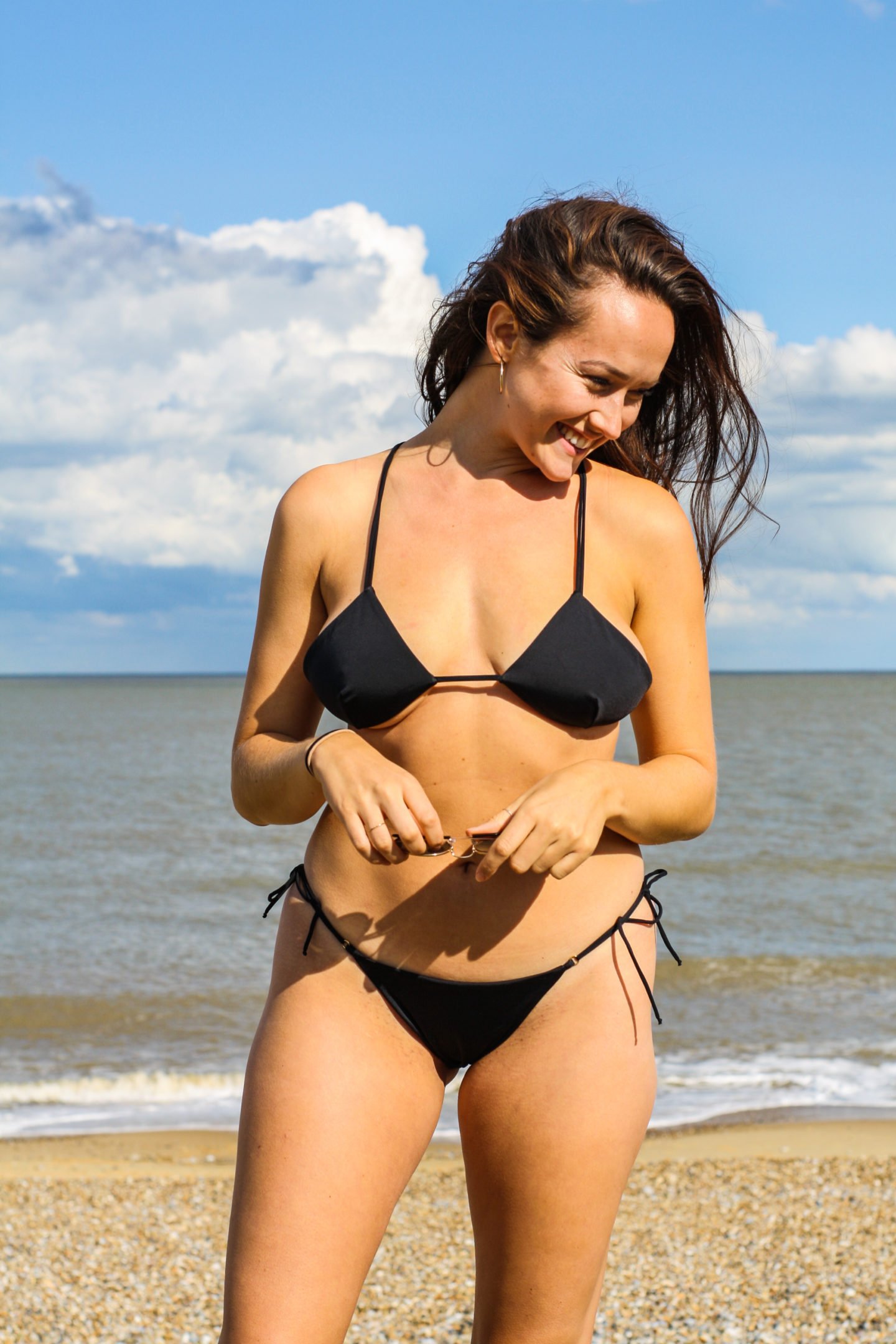 Let's talk Fashion Anxiety…
This morning (and on more than one occasion) my turmeric tea spilt all over my outfit in my bag & after trying to wash & dry it in the Define London changing rooms, I ran to buy something to replace it for the day. This story gets better, I promise…As I was wandering around high street shops, I felt this sudden state of panic build upon me.
Seasonal fashion changes = big anxiety for me. I could feel myself getting sucked into this NEED to buy new things, to be on top of the next season trend, to be the first to buy. Because of course, what are we if our lifestyle & image is not enviable?
I could feel myself getting sucked in deeper & then suddenly thought WHAT THE HELL AM I DOING?!
I hate putting clothes on, let alone shopping for them.
We are SO quick to judge others based on their appearance. We see something, we want it. (I was even guilty of this asking a woman where her trousers were from & immediately trying to find them).
But when I meet a human being, I will never come away from that meeting remembering what clothing they wore. I will remember what they wore internally- what sort of person they were, how they treated me & themselves.
I've been thinking a lot about Fast Fashion lately & how we are captured by this need for fast fashion.
& perhaps we haven't even noticed how captured by it we are.
So if, like me, a new season filled with new styles & trends makes you feel the need to look a certain way & buy certain things to BE somebody, try to see it a little differently. Try to angle your mind to not feel this need to HAVE & just settle with what you've got going on internally is ENOUGH.
If you desperately need new clothes (it's getting chilly these mornings) then why not try a clothes swap with your friends or invest in items that will last you a lifetime, not just a season.
Thanks a mill if you've read to the end, I didn't really know where this was going I just felt this need to get my internal dialogue out of my head).
Ps. Wearing @maariportocervo bikini made from recycled sea plastics and pps. I'm aware it doesn't fit me very well so it went to my lovely friend who fits it perfectly!