Turmeric Latte's make many appearances in my day to day life, both for their endless health benefits and due to the fact that they make me feel as though I'm drinking liquid sunshine.
If you follow my Youtube channel (it's still a baby right now), you'll know that I whip up a turmeric latte in minutes to balance my blood sugar levels in the morning. It's a great quick fix for instant health and rising and shining if you're heading for breakfast away from home.
For more of the benefits of turmeric, have a read here.
I have shared a similar recipe about a year ago, but this guy is new and improved and super speedy!
---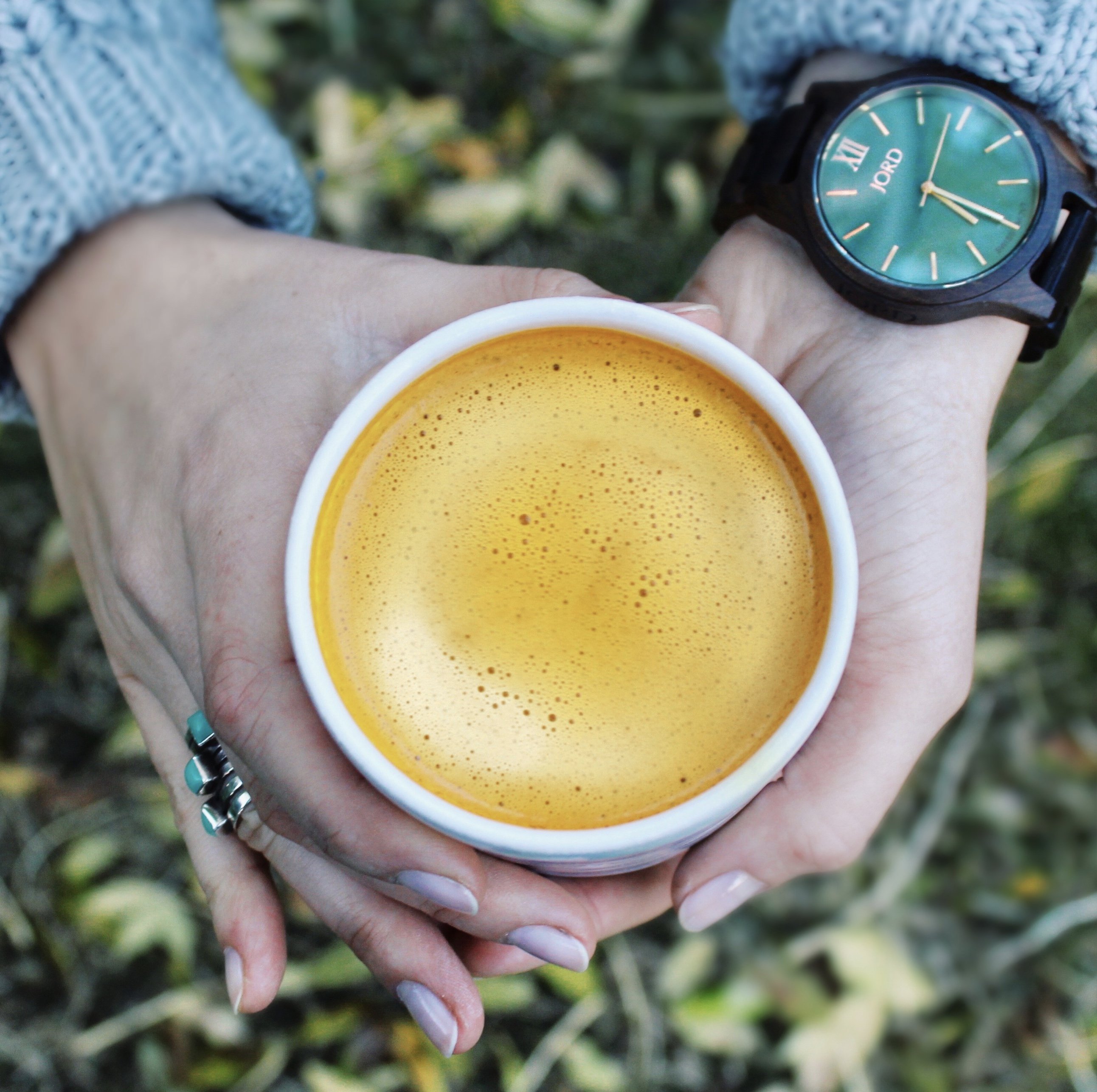 ---
INGREDIENTS
1 tsp turmeric powder (or fresh but it's mighty messy)
1 tsp melted coconut oil
1 cup brown rice milk
1 tsp cinnamon powder
Pinch of black pepper
METHOD
Heat your milk (I cheat in the microwave).
Add the rest your ingredients and whizz in a nutri bullet or high speed blender until frothy.