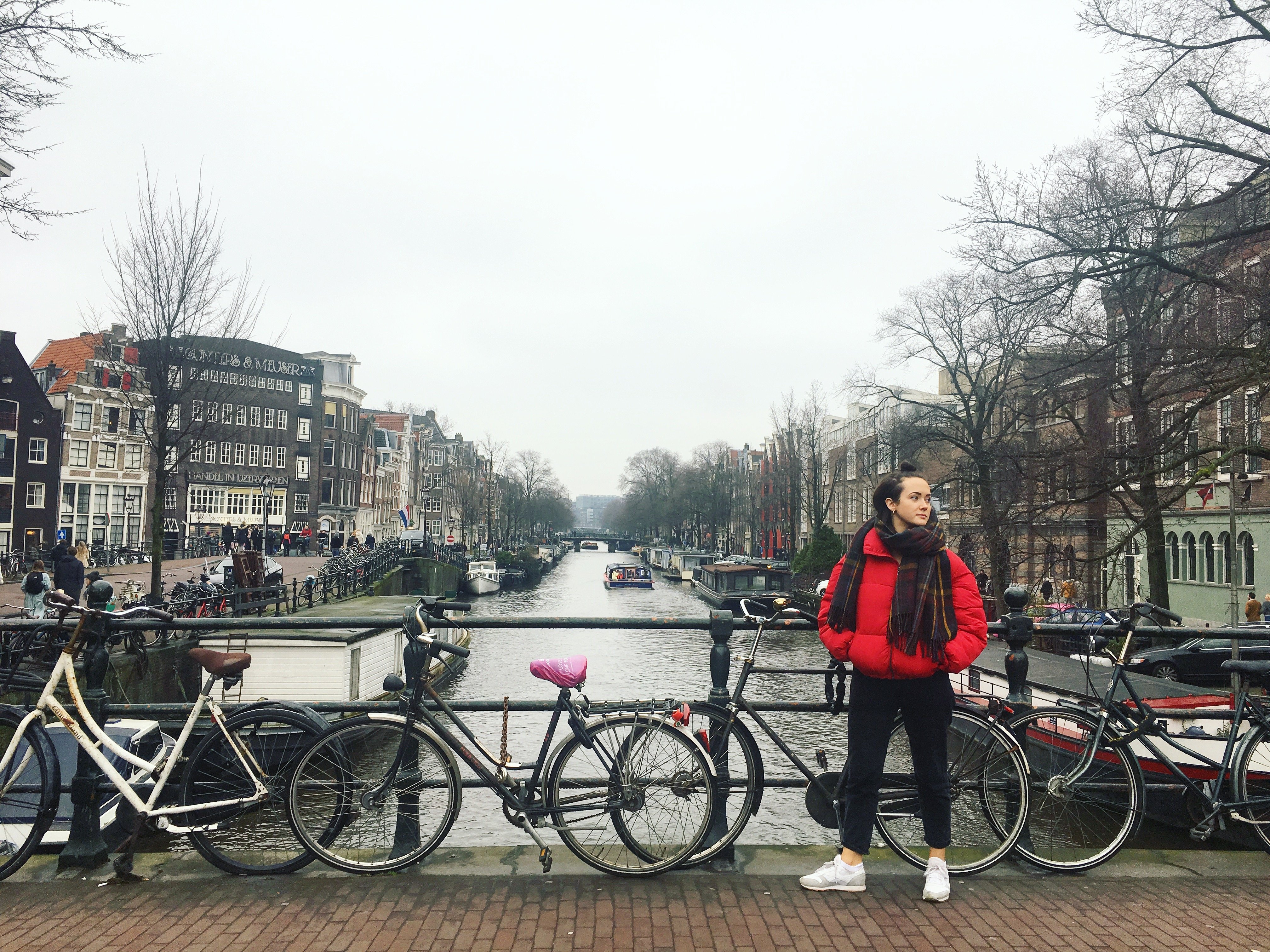 Apparently I like to make it my mission when visiting a new city, to do the rounds of all of the best healthy eating haunts. So naturally, when in Amsterdam, that's exactly what I did… That's the typical thing to do in Amsterdam, right?
I had hunted high and low (okay I just searched on Instagram and asked for recommendations) for the best brunches in the beautiful canal centered city so I was well prepared when I headed there a few weeks ago with a huge group of friends. I absolutely love travelling to new cities but I really hate feeling like a tourist and getting trapped in Leicester Square equivalents and over-priced bars and restaurants, so I always make sure I'm clued up on where to go before I get to a new place.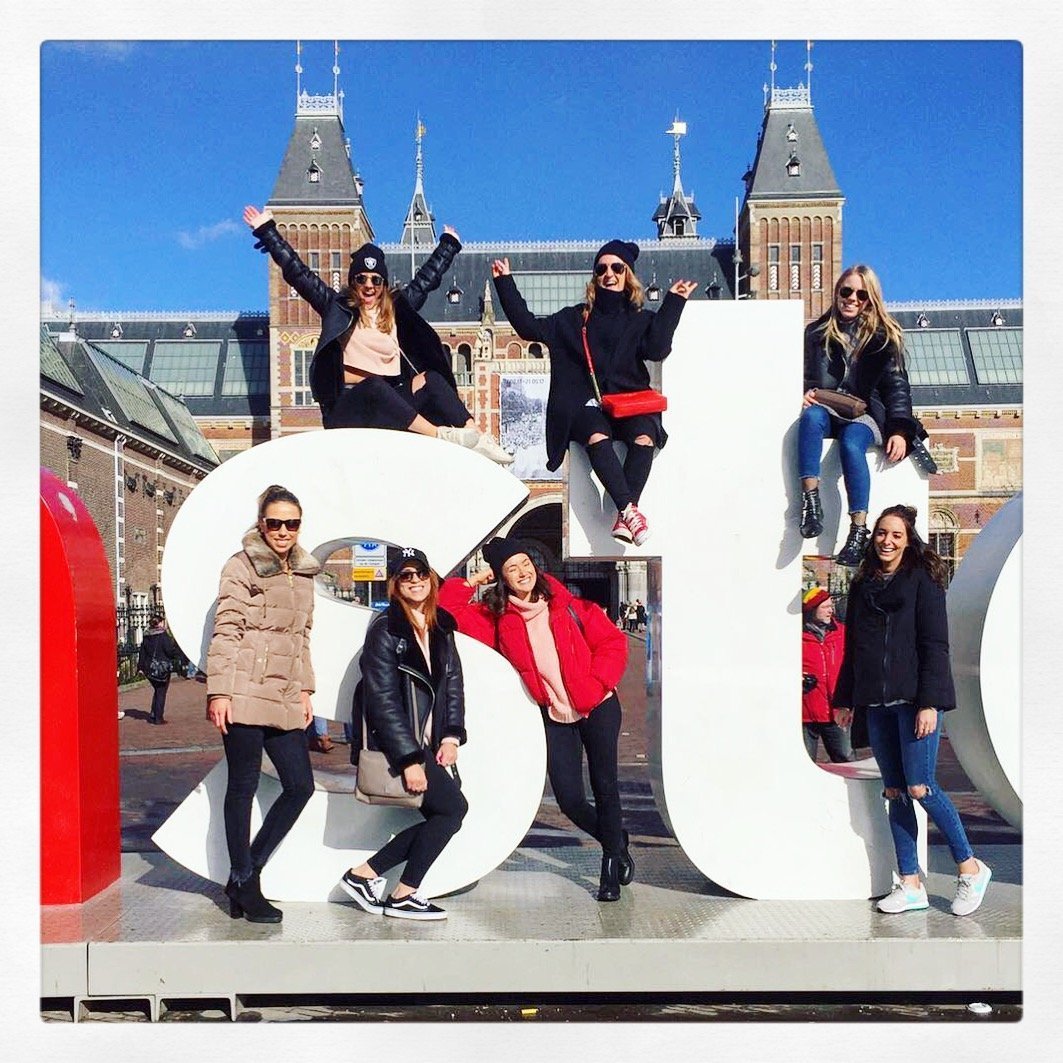 CT Coffee and Coconuts was recommended to me by quite a few people so it was high on my agenda. And those of you who follow my days on Instagram, will know I'm a little bit of a spin (Psycle) obsessive. So what better than to team an early morning class at Rocycle (Amsterdam's beautiful spinning spot) with a refuel at Coffee and Coconuts. And that's exactly what I did.
If you're in to fitness, I would definitely head to Rocycle for an adrenaline pumping session. The studio is just beautiful- complete with candles and motivational wall murals and has a great juice bar to refuel with afterwards (unless you are heading to brunch). Even though I was exhausted when I visited, it was well worth the early start to tap it back.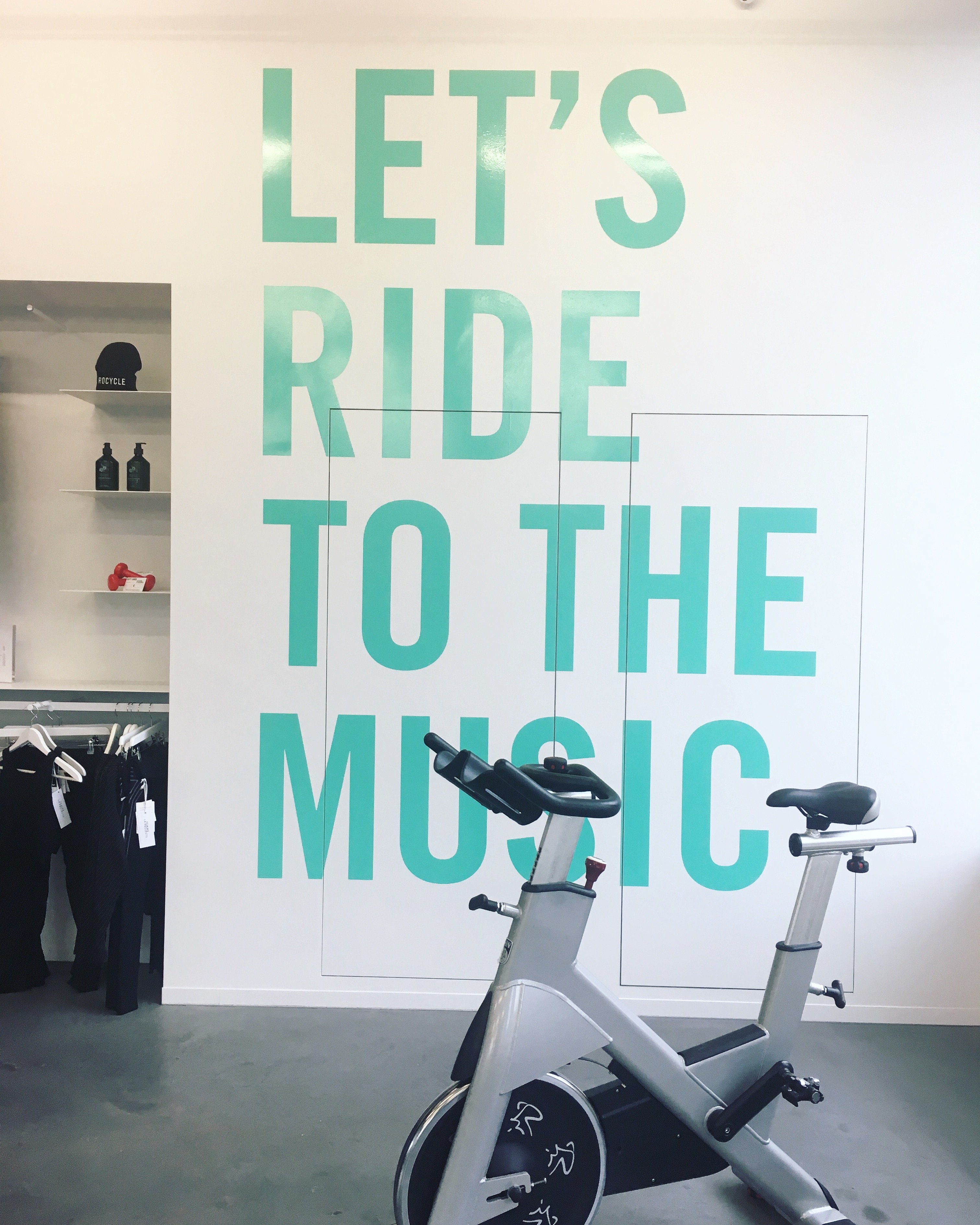 After a little heart rate boost, I made my way to Coffee and Coconuts to meet friends and eat in surplus. The venue is absolutely incredible, set in an old Cinema, Coffee and Coconuts boasts 4 floors of instagram-worthy dining. The menu is endlessly delicious and the staff were the most friendly I think I've ever come across! As grand as it is, it was completely packed when I went so I would recommend heading there early or book in advance to make sure you grab a spot.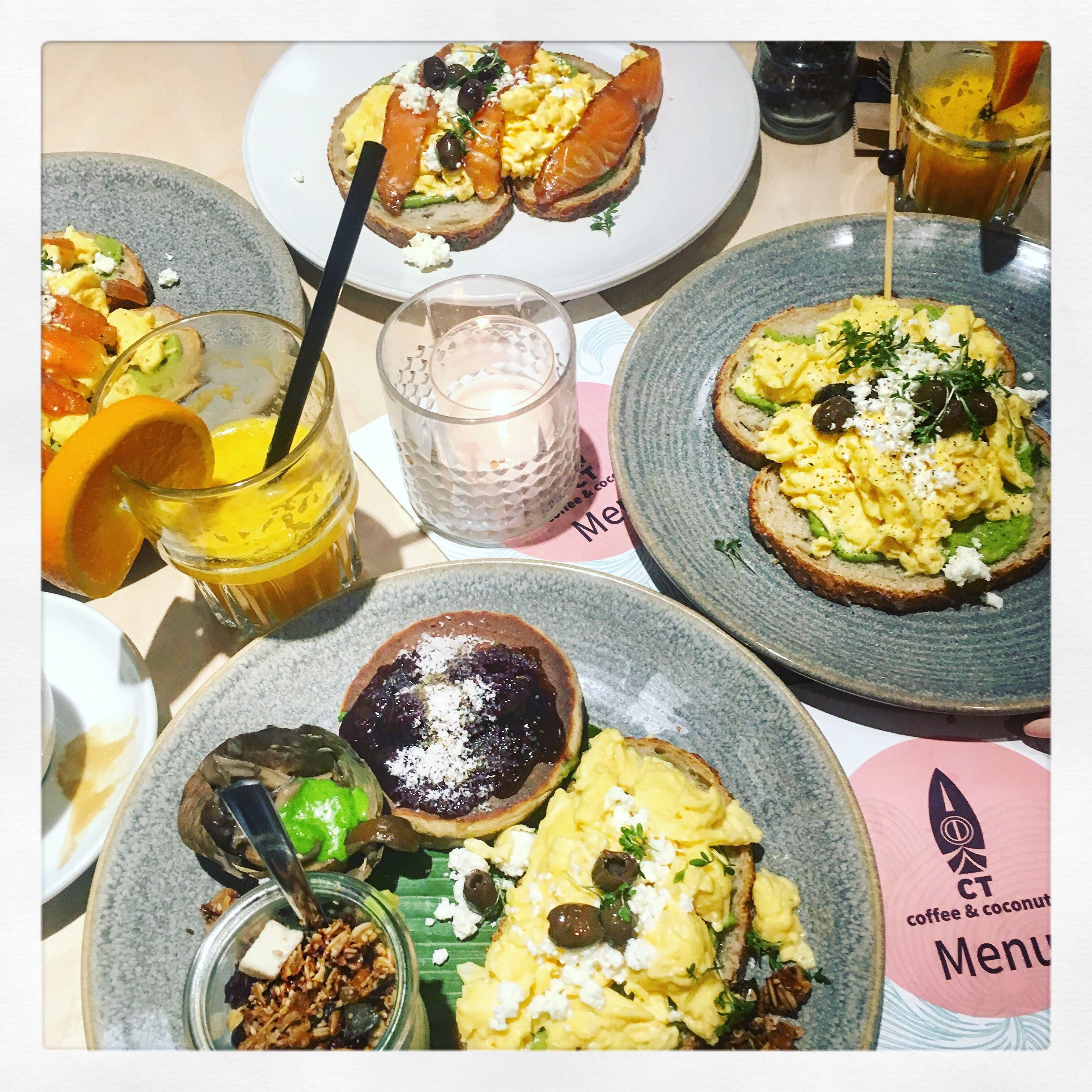 I dived into a coconut coffee (espresso, banana, coconut milk and chocolate) followed by the full CT breakfast which pretty much combined everything on the menu with eggs with avocado and mushrooms, pancakes and granola and yoghurt. I would definitely go for the Poached Eggs 'Rockafella' if I went back… and the full coconut buckwheat pancakes for brunch dessert.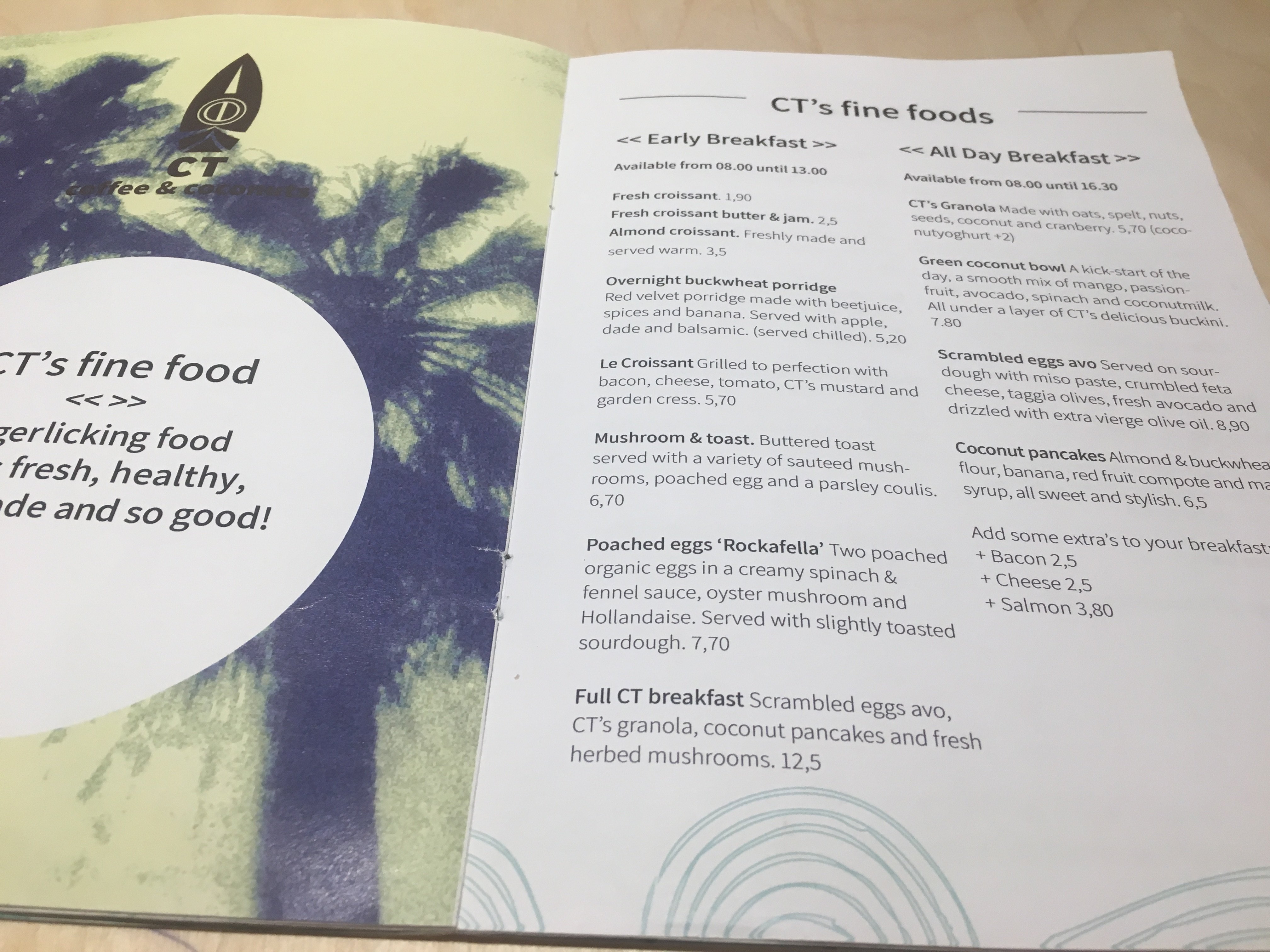 Another ideal brunch spot was at my home away from home… The Hoxton Hotel. I spend a lot of (too much) time at the one in London but the brunch at Lotti's here was recommended by a number of people and they were able to accommodate our huge group which was perfect! A great spot if you can't tempt your friends with a 'healthy' menu as there is a huge range to choose from whilst still being able to eat your favourite classics. Also a really lovely location on the canal!
Some places I didn't get time to eat at but would definitely try and go to again were:
SNCKR BAR
YOGHURT BARN
PLUK
PAPER PLANES
Follow my silly little face around in my Amsterdam Travel Vlog: