Zoats (Zucchini Oats) have elbowed their way into my life and I'm now pretty obsessed with the dreamy combo.
I've been eating a lot of porridge lately but when I haven't had a smoothie for breakfast and realise it's midday and I haven't eaten any veggies yet, sometimes I feel a little guilty. So Zoats are the perfect package of grains and veg! They are also a great way of sneaking more veggies into your kid's diet and I actually prefer the texture they bring to a big bowl of warming porridge.
This recipe is teamed with turmeric and cinnamon for an added health boost, insulin resistance and skin glow! I've also added a scoop of chia seeds for protein and omega 3.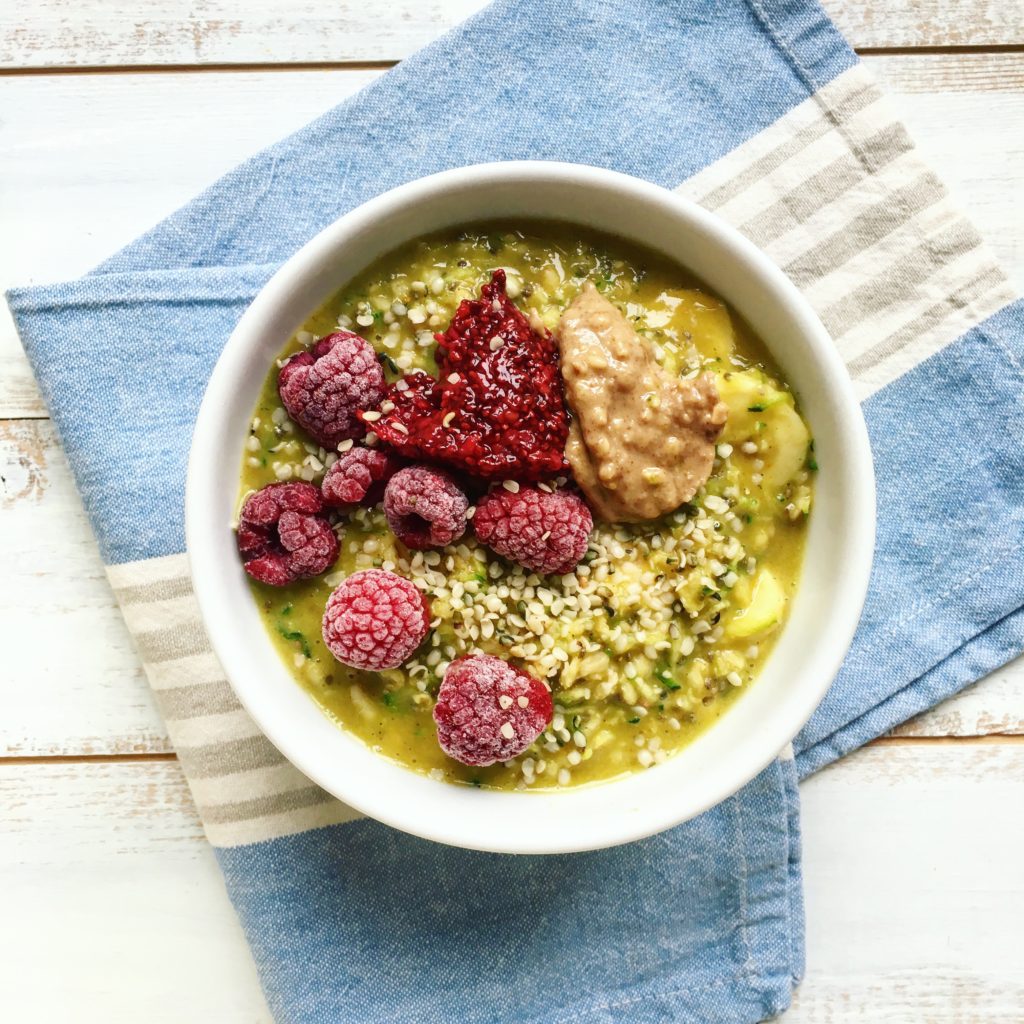 ---
INGREDIENTS (Serves 1)
40g oats (I like to soak mine overnight to reduce cooking time but this is optional)
1/2 zucchini (courgette) grated
1 tsp ground cinnamon
1 tsp turmeric powder
1/3 cup plant based milk (I used oat milk)
1 tbsp chia seeds
METHOD
Add the oats to a pan and add water until they are just covered cooking on a medium heat.
Grate in the zucchini and add the cinnamon and turmeric, stirring continuously.
Once the oats have soaked up most of the water, add the milk and stir slowly.
Pour the chia seeds in and mix until they are well combined.
If you prefer your porridge with a lot of liquid then add some more milk or if you prefer it thicker, keep mixing until it has reached your preference.
Serve with toppings of your choice (mine is always frozen raspberries, hemp seeds and peanut butter).
Enjoy! 🙂
---